Gramophone Presents ... JS Bach
Martin Cullingford, Gramophone Editor
Friday, March 19, 2021
Gramophone's Editor introduces our publication devoted to the great genius - now available in shops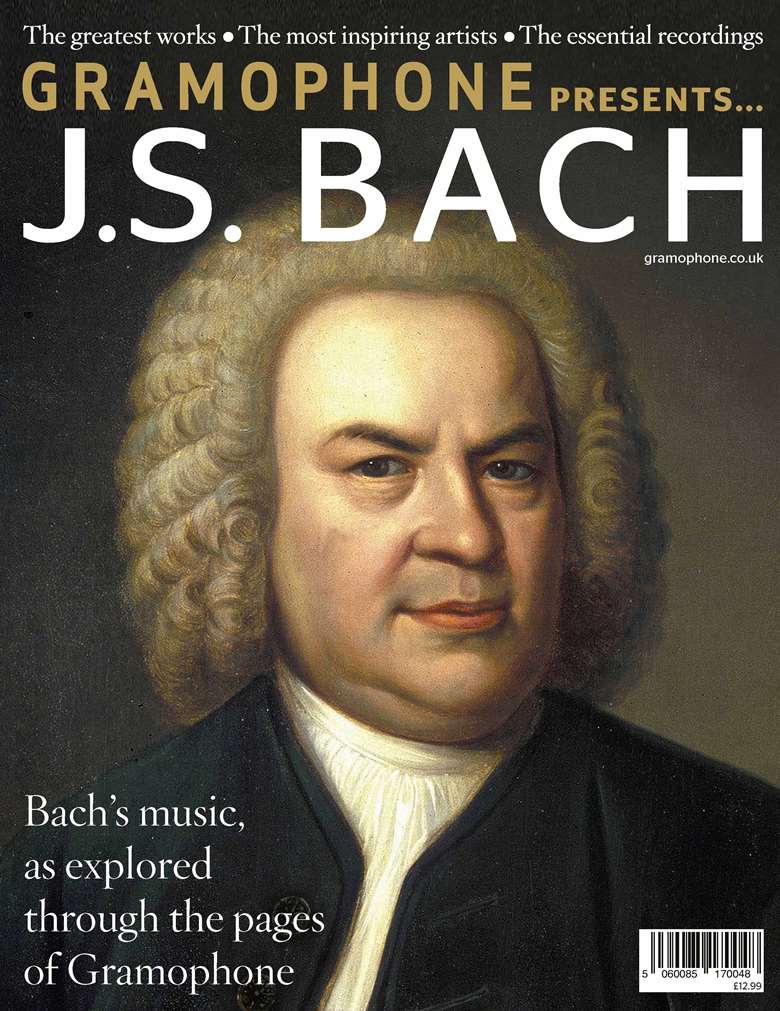 Throughout my time as Gramophone Editor there have been numerous occasions when, month after month, one composer has reliably featured in my Editor's Choice selection, sometimes more than once. That composer is JS Bach. I made this observation a few years ago in my monthly Editorial – in an issue in which Bach's portrait, once again, graced our cover.
What is it about his music, that speaks firstly to artists, and then to audiences, so personally and profoundly, and across so many genres from solo keyboard to great choral masterpieces?
That's a question we've constantly explored in our pages, through in-depth conversations with some of the most acclaimed interpreters of Bach's music on record. It's been a real joy to revisit so many of those articles in preparing our special edition of Gramophone, a souvenir charting our coverage of the composer across almost a century of publication. Some of the artists we've spoken to, or written about, are no longer with us. Others continue to shape and enrich our understanding of his music, and will continue to do so in the years ahead. For Bach interpretation (like that of all great music of course) is ever-developing, ever-changing – though one aspect of our coverage over the decades that is fascinating is the role that period-performance practice has played in music of his era in particular. Debate continues – about what is authentic interpretation, and about how much that should influence performance today – but what's fascinating about Bach is that it can accept and absorb all this experimentation and debate and emerge the richer for it. Just as, in fact, it is remarkable that so much of Bach's instrumental music can work equally well on the piano, or strings, winds, accordion, symphony orchestra, jazz trio ... and not only be able to bear the transcription, but even offer up unexpected and hidden depths in that new guise.
Indeed, the works of few composers have generated such a vast array of recordings. And the desire to perform and to share Bach's music is stronger than ever. It's my hope that articles our special edition will really enhance your own appreciation of this great creative genius – and if you're not sure where to start in exploring his music, our guide to recommended recordings for all his major works is a perfect place to start. 
Gramophone Presents JS Bach is now available in selected newsagents - or to order your copy online for £12.99 click here. 
To celebrate the publication of Gramophone Presents JS Bach, we have teamed up with Universal Music for your chance to win Bach 333, the extraordinary, limited edition boxset devoted to his music. To find out more, and to enter, click here.