Gramophone's The Listening Room: Episode 99
Friday, July 10, 2020
Augustin Hadelich plays Dvořák, the Akademie für Alte Musik Berlin plays CPE Bach, James Gilchrist sings Jonathan Dove, and we've pre-release tracks by Bertrand Chamayou, Khatia Buniatishvili, Ermonela Jaho, and Joshua Bell and friends at the Verbier Festival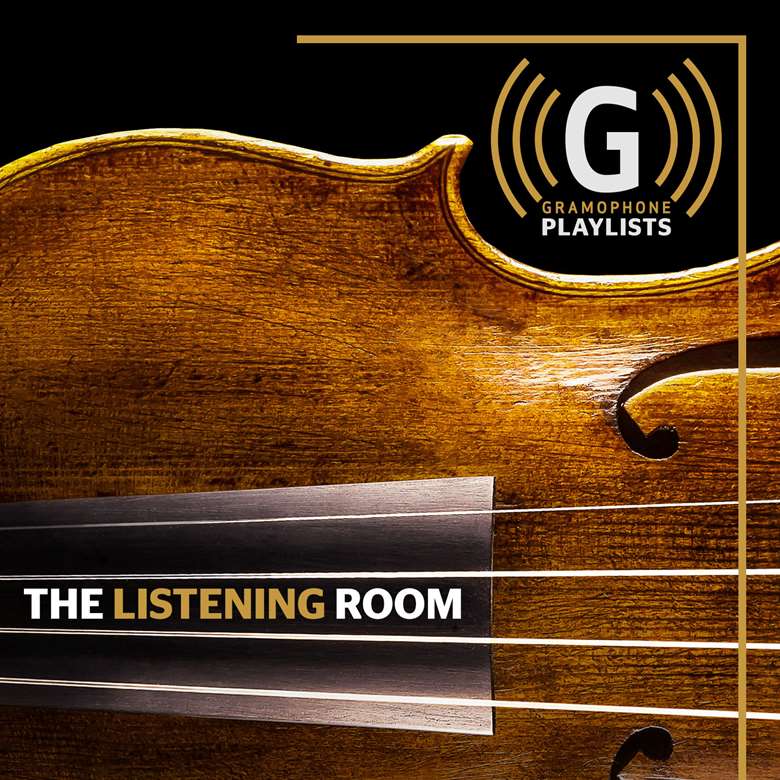 Some terrific new releases, including two vivid concertante works played with a wonderful feel for the idiom: Antonín Dvořák's Violin Concerto from Augustin Hadelich and Manuel de Falla's Nights in the Gardens of Spain played by the veteran Mexican pianist, Jorge Federico Osorio.
From a characteristically well-programmed Alpha album, 'Vienne 1900', I've plucked Zemlinsky's striking Clarinet Trio played by a superb group. 
For new music, we've the powerful Cantos Sagrados by Sir James MacMillan performed with real passion by the National Youth Choir of Scotland and a lovely song-cycle by Jonathan Dove, Under Alter'd Skies, the words taken from Lord Tennyson's In Memoriam and beautifully lifting that resonant poetry into music. Sung with his typically seet intensity by James Gilchrist with Anna Tilbook his excellent pianist-partner.
Lockdown ha given us one of the other albums here - Anna Prohaska and her friends in Lautten Compagnien went into the studio to record music by a composer who speaks to everyone in times of spiritual need, JS Bach. The album was turned round very fast and it's very special.
Mark Viner, for whom Charles-Valentin Alkan's hair-raisingly virtuoso piano writing clearly holds few fears, has continued his superb service to the composer with another instalment in a complete works series. The Trois morceaux dans le genre pathétique are each headed with a title – 'Aime-moi', 'Le vent' and 'Morte' – and the effect of these mysterious works is considerable. Staggeringly well played, as always from this young pianist.
The excellent Akademie für Alte Musik Berlin are doing their bit for Beethoven year with a cycle coupled intriguingly with works from the period to give a sense of context. Joining the first two Beethoven symphonies are a pair by CPE Bach and, under Bernhard Forck's stylish direction, they make quite an impact.
A nice quartet of pre-release tracks from forthcoming releases – Janáček played by Bertrand Chamayou from an album of lullabies, a movement from the César Franck Piano Quintet played by a very starry line-up indeed, a timely tribute to the late Ennio Morricone by the pianist Khatia Buniatishvili, and Ermonela Jaho singing Madama Butterfly, a Puccini role she has made very much her own. James Jolly
Listen below or on Apple Music
Dvořák Violin Concerto
Augustin Hadelich; Bavarian RSO / Jakub Hrůša (Warner Classics)
MacMillan Cantos Sagrados
National Youth Choir of Scotland; Royal Scottish National Orchestra / Christopher Bell (Delphian)
Falla Nights in the Gardens of Spain
Jorge Federico Osorio; The Orchestra of the Americas / Carlos Miguel Prieto (Linn)
Zemlinsky Clarinet Trio
Paul Meyer; Zvi Plesser; Eric Le Sage (Alpha)
Alkan Trois morceaux dans le genre pathétique, Op 25
Mark Viner (Piano Classics)
JS Bach Es ist nichts gesundes an meinem Liebe – 'Es ist nichts gesundes an meinem Liebe'
Anna Prohaska; Lautten Compagnien / Wolfgang Katschner (Alpha)
CPE Bach Symphony in G, Wq183 No 4
Akademie für Alte Musik Berlin / Bernhard Forck (Harmonia Mundi)
Dove Under Alter'd Skies
James Gilchrist; Anna Tilbrook (Chandos)
JS Bach Mache dich, mein Geist, bereit – 'Bete aber auch dabei'
Anna Prohaska; Lautten Compagnien / Wolfgang Katschner (Alpha)
Janáček On an Overgrown Path – No 7, Good night
Bertrand Chamayou (Erato) PRE-RELEASE TRACK
Franck Piano Quintet – Allegro con troppo ma non fuoco
Marc-André Hamelin; Joshua Bell; Pamela Frank; Nobuko Imai; Steven Isserlis (DG) PRE-RELEASE TRACK
Morricone Once upon a time in America – Deborah's Theme
Khatia Buniatishvili (Sony Classical) PRE-RELEASE TRACK
Puccini Madama Butterfly – 'Un bel dì vedremo'
Ermonela Jaho; Orchestra of the Communitat Valenciana / Andrea Battistoni (Opera Rara) PRE-RELEASE TRACK