Help us choose our Orchestra of the Year
Martin Cullingford, Gramophone Editor
Thursday, July 15, 2021
Listen to playlists from our shortlist of 10 ensembles - and vote!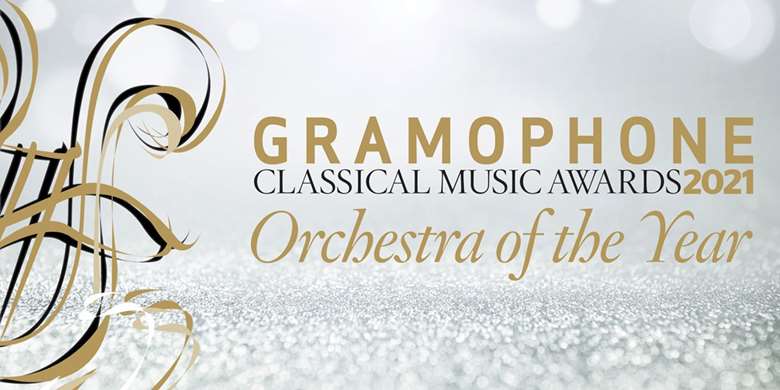 At the time of writing, I haven't heard an orchestra in person for more than a year. I've been privileged to have sat at the side during recording sessions of choral and chamber music, and the weekly organ voluntary has been a glorious if poignant reminder of just how thrilling live music resonating in the air – indeed in architecture which has witnessed countless conflicts, controversies and even pandemics across centuries – can be. But few of us, I suspect, will for a while have sat in the same space as 100 instrumentalists united in forging their disparate contributions into a collective whole, something which remains one of the most extraordinary and elevating experiences in all art.
In the UK, while the lifting of restrictions was pushed further back, many orchestras have returned, performing in smaller numbers to limited audiences. Players and attendees have spoken of just how moving it is. The past year has reminded us all of just what we miss – musically, culturally and socially – when our stages are silenced, and rarely have the forthcoming reopening season schedules been seized on with such anticipation. And with minds thus concentrated and appetites whetted we're asking you, our readers, once again to help us select our Orchestra of the Year.
We've compiled a shortlist of 10 ensembles whom we feel have excelled on record this past year, impressing artistically and capturing our imagination with what they have to say and the personality with which they say it. They span styles from period to modern, cross continents, and represent the breadth of what an orchestra can be, from those with deep roots in their nation's culture such as the Berlin Philharmonic (though for all its historic pedigree, an organisation committed to looking forward with both technology and repertoire), to comparatively youthful groups such as Accademia Bizantina, a family of virtuosos whose superb studio work continues to make a mark in our pages. In terms of conductors, there are partnerships old and new – though they all, in different ways, demonstrate the transformative effect of a happy meeting of minds between directors and players.
So, how do you choose who to vote for – something I'd love everyone reading this to do? While a forthcoming summer of sport might celebrate success in terms of beating competitors, this is not an exercise in whittling it down to a winner. Groups will impress different listeners in different ways, and the very diversity of contenders I've highlighted means that trying to make like-for-like comparisons would be missing the point. All you can do is to listen: to step back, consider afresh, and respond with ear and heart to what you hear. To help you do that we've created playlists on Apple Music, many in lossless audio, of each ensemble - find out more at our dedicated Orchestra of the Year page. And until such time as every auditorium once again rings to the transcendent magisterial force of a Mahler symphony or the compelling rhythmic drama of a Baroque concerto, let's celebrate the orchestra by choosing one as a beacon to burn brightly on behalf of the artform throughout the year of renewal that lies ahead, to be an outstanding symbol of excellence for audiences far and wide, on record, online and in person.
This article appears in the August issue of Gramophone - find out more here
---
Welcome to Gramophone ...
We have been writing about classical music for our dedicated and knowledgeable readers since 1923 and we would love you to join them.
Subscribing to Gramophone is easy, you can choose how you want to enjoy each new issue (our beautifully produced printed magazine or the digital edition, or both) and also whether you would like access to our complete digital archive (stretching back to our very first issue in April 1923) and unparalleled Reviews Database, covering 50,000 albums and written by leading experts in their field.
To find the perfect subscription for you, simply visit: gramophone.co.uk/subscribe
---