Inspired by nature
Friday, May 6, 2022
Oliver Davis tells us about how the natural world influenced the music on his new album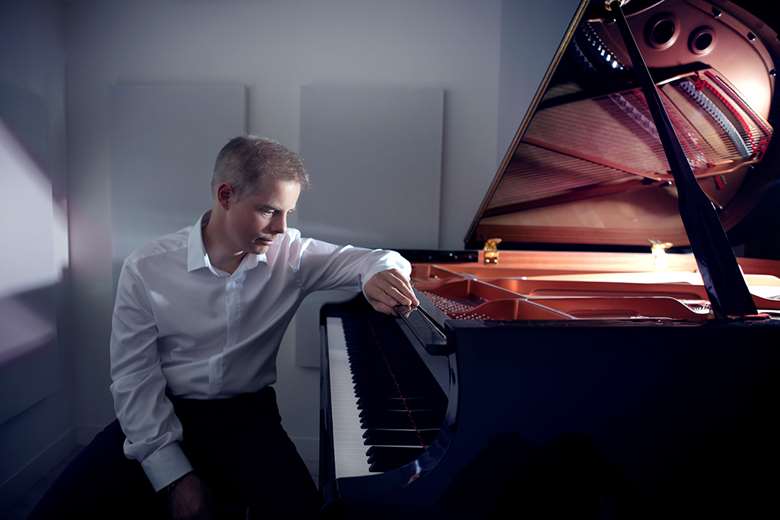 In my latest album Air, several works, including the Arboretum Suite and Mountain Songs, are based on the theme of the natural world.
The Arboretum Suite is made up of four movements selected from a ten movement work, each movement focusing on a different tree. Scored for solo violin and strings, the piece was written for and recorded by Kerenza Peacock with the Royal Philharmonic Orchestra. Kerenza and I had discussed the concept of a piece reflecting different trees for many years but I struggled to really tackle the work until she sent me a book by Potter Gift entitled 'How to be More Tree'. This fascinating illustrated book became the catalyst for the work. It describes, for example, the Aspen's ability to 'draw strength from others'. I love how it describes that on the surface Aspens appear as individual trees but underground they work together as a community, as a 'single organism connected by their root system'. Essentially, they communicate with and feed off each other. I found this inspirational.
With The Vanishing Mahogany of the Amazon, the movement's title clearly spells out the Mahogany's plight, which I wanted to portray in the music. The movement alternates from minor to major keys as the piece sends two messages: one of regret for what we as a global community have allowed to happen, but also hope that we can one day turn this ecological disaster around.
The Mountain Songs are three songs based on poems by Simon Littlefield. I met up with Simon in the summer of 2021 to ask if he would write several poems reflecting the natural world, and was very excited by what he subsequently sent me. Setting music to poetry requires a different mindset from composing instrumental works, as the words set the tone and, to a degree, the rhythm and tempo of the song. I arranged the songs for tenor and strings and you can hear Jeremy Budd accompanied by the Royal Philharmonic Orchestra perform them on this album.
Attempting to describe the natural world through music isn't a new idea, but I've discovered with this album why so many composers have explored this seemingly limitless theme.
Air, by Oliver Davis, is released today on Signum. You can listen to it below via Apple Music.