Introducing 'Gramophone Presents … My Classical Music'
Martin Cullingford, Gramophone Editor
Wednesday, September 6, 2023
The joy of talking to leading figures about their musical journeys – and sharing them in our latest special edition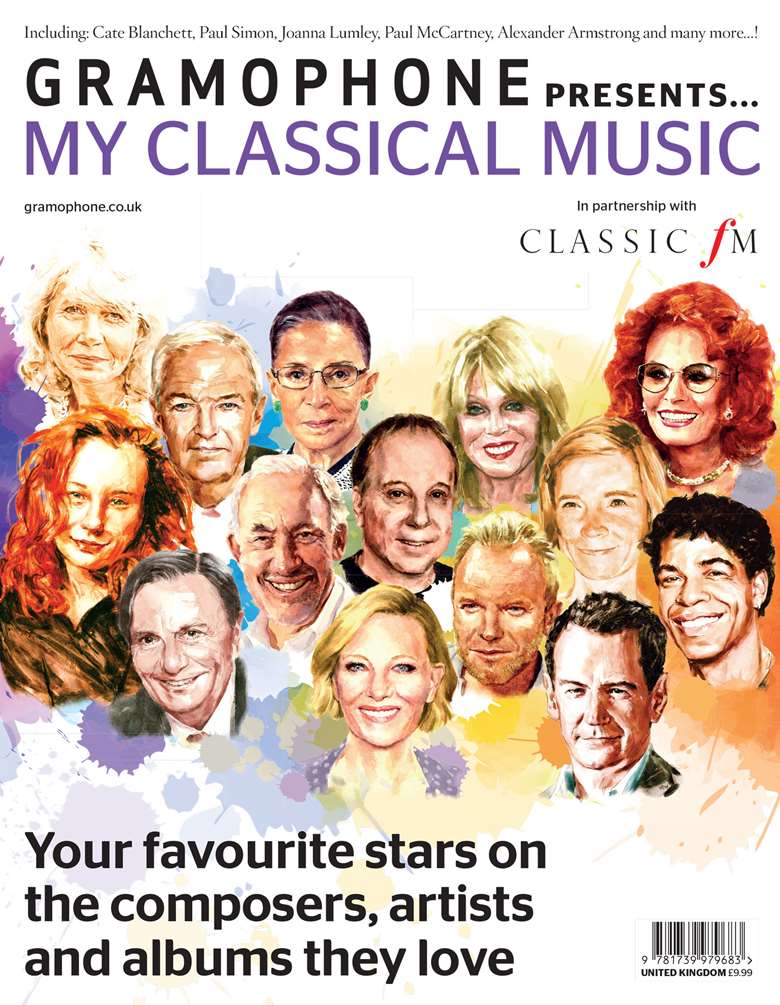 The latest in the ongoing series of special Gramophone Presents … publications is out today, in which we've drawn together many of our most fascinating and thought-provoking My Music interviews from the past two decades.
My Music has been a monthly feature in Gramophone since 2002, and it began with the simple idea of talking to a famous person outside of the world of classical music about its place in their life, and seeing where the conversation took us. Sometimes we'd discuss their favourite composers, or their first memories of listening to (or perhaps playing) music.
Sometimes that person's profession would determine the topic – in the case of architects (including such admired figures as Frank Gehry and Sir Nicholas Grimshaw) they might talk about building some of today's most admired concert halls, or in the case of actors (Cate Blanchett, Dame Joanna Lumley and Sir Anthony Hopkins to name just three) the use of music in their films or plays. But more often than not, it has simply proven to be time set aside to share a personal passion, full of fond recollections and, just as importantly, recommendations.
Reading through so many of the articles again in preparing the publication, two things struck me. The first is how, in so many cases, so many people's life-long love of classical music was started by someone who spotted an interest and took the time to nurture it, be it a teacher, a neighbour or a friend – something we can all play a part in. And secondly, that there is no single, let alone right, way to be a classical listener: audiences are as diverse as the music itself, a notion I know our partners on this publication, Classic FM, share and celebrate so wonderfully.
We really hope you'll enjoy hearing from the huge variety of people who share their paths through their lives of listening every bit as much as we've enjoyed talking to them. And most of all, I hope they might inspire you to discover something new – be it work or composer – for yourself. Happy reading – and listening!
Gramophone Presents … My Classical Music is available from newsagents, priced £9.99, or via mail order by clicking here.
This new publication is the latest volume in the Gramophone Presents … series, which also includes editions on Mozart, Mahler, Bach, Beethoven and Film Music. Find out more about these at the links below this story.