Jed Distler's Cliburn Blog No 1
Friday, June 3, 2022
A fresh start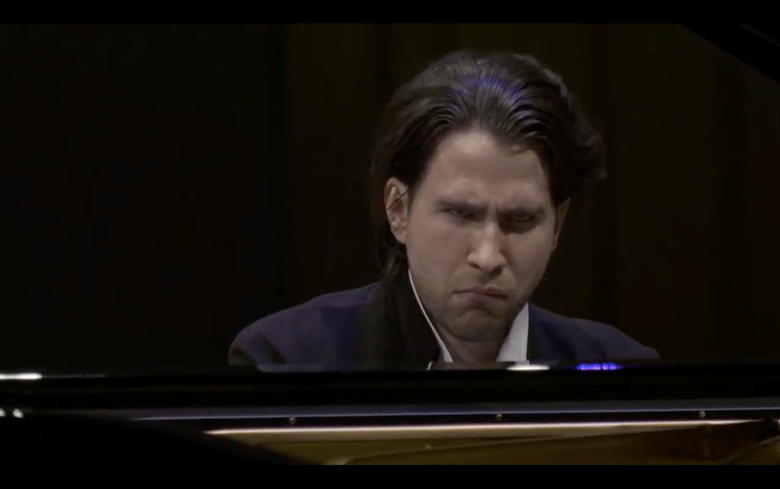 The 16th edition of the Van Cliburn's International Piano Competition was postponed from 2021 to 2022, due to the pandemic. This rescheduling means that the current competition, which started on Thursday, coincides with the competition's 60th anniversary. Four years after Van Cliburn's triumph at the First Tchaikovsky Competition in 1958, at the height of the Cold War, a competition was launched in Fort Worth, Texas, to honour the then-27-year-old pianist's status as a cultural ambassador. Cliburn's victory symbolised classical music's potential to build bridges between international audiences and musicians, and perhaps this is why the competition has always attracted a wide range of young pianists from around the world.
Indeed, the fact that six of this year's 30 finalists are Russian and one is from Ukraine speaks volumes regarding today's political situation. However, as an American, I hope that the competition will provide a positive and uplifting experience for foreign participants and viewers who share my abhorrence of the violence, the polarisation and the lack of civility that dominates my country's headlines.
The Preliminaries and Quarter-finals take place in the New Texas Christian University Music Center's recently opened Van Cliburn Concert hall. It contains slightly more than 700 seats that wrap fully around the hall, with a similar acoustic design to larger venues. Like many modern-day concert halls, its sonic environment can be adjusted and scaled to a highly sophisticated degree in terms of reverberation and ambience. One wonders if the pianists have any say in tweaking the acoustics; I'll have to ask. In any event, returning to concert life in a new venue symbolises a fresh start on many levels.
After a dinner two nights ago honouring this year's finalists, 2017 Gold Medalist Yekwon Sunwoo drew competitors' names out of a chalice. Cliburn Preisdent and CEO Jacques Marquis read the names, and each pianist came forward to choose when he or she would play. Is there a strategy behind one's choice? Does one make a stronger impression by playing first or last? Everyone has their theories: the ears are fresher at the start and grow more fatigued as the day unfolds. On the other hand, the availability of each round on YouTube after the fact, so to speak, allows one to hear a performance again, or focus back on specific details.
Until June 7, I am in a time zone seven hours ahead of Fort Worth's Central Daylight Time, so my reporting will generally lag a little behind, but I promise not to miss a thing! Today I'll focus on the three pianists featured in this morning's Preliminary Round Concert, starting with Georgijs Osokins, the 2015 Chopin Competition finalist who won that event's special audience award. He participated in the 2021 Chopin Competition as well, but didn't advance to the Finals. Still, I was intrigued by his striking individuality, his intensely scrutinised details and his epic time scale. These qualities manifested themselves throughout his opening Cliburn salvo, Scriabin's Ninth Sonata. Osokins's Chopin B minor Sonata fared best in the Largo, although the final movement's broad rhetorical strokes and occasional rushing left a rather hectic, unsettled impression.
The jagged exuberance and peppery harmonic language of Sir Stephen Hough's delightful Fanfare Toccata – commissioned for this competition – proved more effective as an opening selection in 23-year-old Russian pianist Elizaveta Kliuchereva's programme, whereas it seemed slightly out of place surrounded by Scriabin and Chopin in Osokins's set. Kliuchereva's shapely, flexible, gorgeously transparent and contrapuntally vibrant performance of Franck's Prelude, Chorale and Fugue was a refreshing antidote to the dour thickness one often hears. Her concluding selection, Liszt's Rhapsodie espagnole, abounded in contrasts of articulation with few details left unpondered. As the performance found its footing, Kliuchereva's effortless elegance and grand design grew increasingly playful and poetic at the same time.
After the heavy duty offerings of these first two presentations, hearing Schubert's Drei Klavierstücke, D946, should have been a palate cleanser. Ziyu Liu's accomplished yet somewhat business-like and clipped approach didn't quite accomplish that. At the same time, forthrightness can minimise the music's long-winded tendencies, together with leaving out repeats for the sake of timing. And one must credit the pianist's subtle changes in voicing when phrases reiterated. Bartók's Sonata is a better piece to display Liu's lean sonority and hair-trigger rhythmic sense, characteristics that served his sparkly Hough interpretation memorably.
To watch more videos of the performances discussed above, visit the Cliburn International Piano Competition website: cliburn.org
Gramophone is a Media Partner of The Cliburn International Piano Competition
Welcome to

Gramophone

...
We have been writing about classical music for our dedicated and knowledgeable readers since 1923 and we would love you to join them.
Subscribing to Gramophone is easy, you can choose how you want to enjoy each new issue (our beautifully produced printed magazine or the digital edition, or both) and also whether you would like access to our complete digital archive (stretching back to our very first issue in April 1923) and unparalleled Reviews Database, covering 50,000 albums and written by leading experts in their field.
To find the perfect subscription for you, simply visit:gramophone.co.uk/subscribe