La Voix Humaine - a voice for our times?
Claire Booth
Monday, February 1, 2021
Soprano Claire Booth on the powerful resonance of Poulenc's one-act opera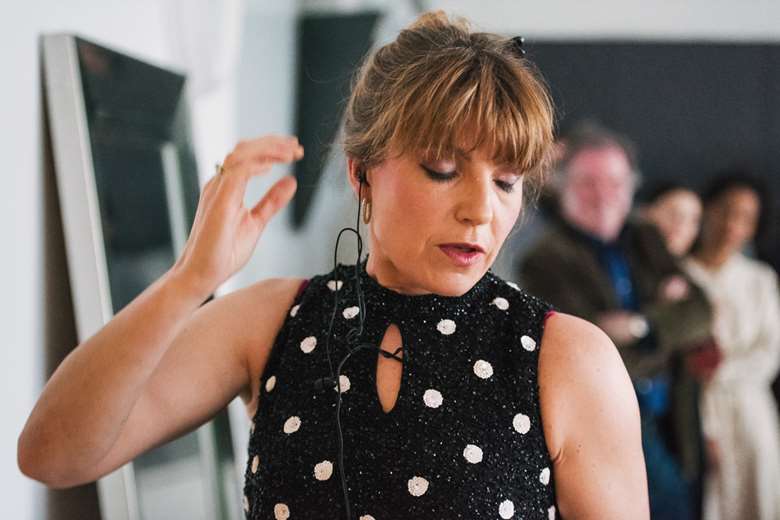 Jean Racine's 17th century reinvigoration of classical theatre is rightly heralded as the birth of modern drama. The 'father of tragedy' wrote plays which focussed on the consciousness of his characters almost to the exclusion of typical action, and brought into full view the importance of interior conflict. If the seeds of the modern psychodrama were planted by Racine in the 1600s, it would take three centuries for them to ripen into the fruit that another Jean - Cocteau - could harvest into something as perceptive as his 1930 monodrama La Voix Humaine. The human frailties of Kings and Queens, as revealed by Racine, had been transformed via Maupassant's prostitutes and Zola's miners into the most 'kitchen-sink' of dramas, complete with a nameless heroine.
Played out over a series of interrupted telephone conversations, Cocteau's vision manages to encapsulate Racine's 'exclusion of typical action' in a concept as universal as it is banal. Elle waits for a telephone call, suffering the ignominy of crossed lines and harassed phone operators before finally speaking to 'someone' - a lover, an ex-lover? The conversation develops, but being a monologue we only hear half the story. In Cocteau's play, the man's answers - by turns peevish, irascible, flirtatious and perhaps bored - are nothing to us but silence, brought to life only through Elle's responses. When, in 1958, Francis Poulenc sought to create a one-act opera for his muse and friend Denise Duval, the orchestra became both the musical backdrop to Elle's experience, and the man to whom she speaks. Elle's solitary disintegration, as she cajoles, flirts, lies and ultimately pleads with her ex-lover is laid bare. We are voyeurs; made complicit in her downfall as we eavesdrop on this most private of conversations. In the operatic premiere, the woman winds the phone line around her neck and strangles herself.
Even before Covid-19, Cocteau's heroine was relatable. She is the everyman, or woman: neither young, nor perfect, complex yet naive, manipulative yet trusting. In La Voix Humaine, Elle navigates her way through a faltering relationship, her only tools an arsenal of words and emotions, common to us all. Unlike the exquisite, if two-dimensional heroine of Schumann's Frauenliebe und Leben, Cocteau and Poulenc present a nuanced, honest version of femininity who's gratitude for the relationship is offset by apathy, passion and sarcasm in a series of arguments, arias, throw-away comments and silence as she plays both victim and manipulator. However, the current lockdown brings a relevance to this opera which is hauntingly poignant. Themes of love, loss, loneliness and communication might be timeless, but right now, without the prospect of face-to-face contact, it is prescient that Elle, alone in her apartment seeks, like us, to connect through technology. In our reduced world of Skype calls, mobile signal, zoom meetings and internet issues - Elle becomes a literal representation, not only of our current feelings of alienation but of our basic human desire to communicate. We need her, as with all great characters, to provide a mirror to our own experience. Not only have we felt as she has felt, but through her we understand that the character's creator also knows such feelings, has felt them, and could put them into words from which we may draw comfort. The connection we then feel to Poulenc's heroine, to a song lyric or an orchestral phrase, we can also feel to Poulenc, to Cocteau, to any composer, author or artist - helping to remind us that in this immediate time of lockdown, we are not alone in our feelings, and so we are not alone.
Nevertheless, despite Elle's search for connection, the opera provides a cautionary tale. Even with technology, Elle never truly 'gets through' to her former love. A telephone doesn't bridge the geographical and emotional gap between them and her ultimate failure to be understood by him has tragic consequences. Living under our current restrictions, the parallels are uncomfortably clear. Technology is something, but it isn't enough.
Claire Booth performs in a film of David Pountney's production of Poulenc's La Voix Humaine, made by Welsh National Opera in September 2020. It is available to watch at WNO's website.