Live music matters - and radio can help it reach as big an audience as possible
Alan Davey
Wednesday, April 13, 2022
Radio 3's Controller on how the station's new season will be reflecting UK music and arts festivals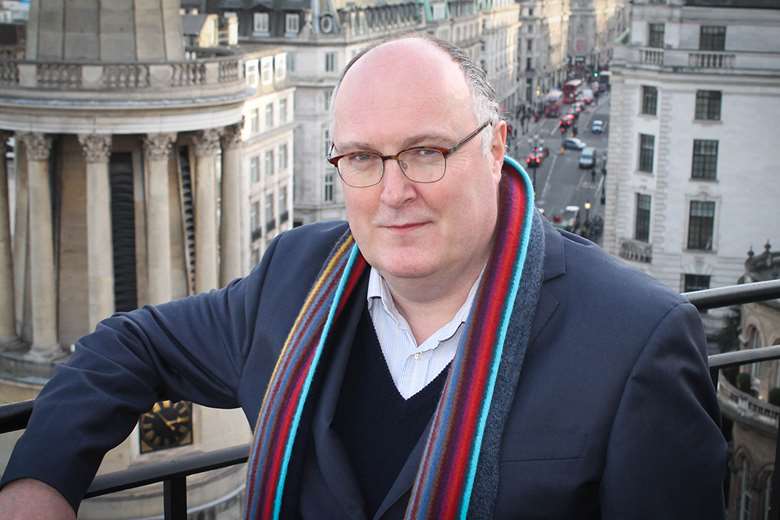 As everyone involved in music will agree, Covid and its consequences have hit the industry hard – affecting musicians at all levels as projects became harder to do and frequently had to be postponed or abandoned. As well as the devastating blow to livelihoods, at times the very essence of music making – to present a piece of music in the moment before a live audience, and enact the communion that a live performance is – was hard or impossible.
At Radio 3, we took a decision early on to do several things: to remind audiences of the power of live music and to replace cancelled concerts with archive recordings, so that the ensembles and artists concerned got a fee and were able to connect with their listeners; for musicians in our own orchestras and choirs to undertake projects for broadcast; to support composers by commissioning short pieces to play across the schedule, reflecting on lockdown; to try and record musicians down the line where they were, making sure they had some connection with a hungry audience; and to stay on air with live presented programmes as much as we could, providing our listeners with a constant presence and companionship – this was a way for music to find an important place within whatever they were experiencing. 
Just staying on air was a thing: I remember teams of us packing plastic suitcases of equipment, and arranging a complex schedule of deliveries to presenters and production teams to ensure we could lash up ways of continuing to present programmes – all held together by lone engineers in Broadcasting House and elsewhere. Thankfully it worked – we devised ways to keep the programmes going with producers in Peterborough, presenters in Edinburgh and engineers in London, the presenters deploying duvets and crouching in cupboards to be able to broadcast free of extraneous noises, from dustbin lorries to pets. We also found ways of making dramas and features – so that we could still be the cultural destination and lifeline our audience expects and needs.
'The first notes of that first Stephen Hough concert signalled a special worldwide communion of an audience hungry to have the music they craved and had missed'
A couple of months in, the wonderful John Gilhooly of the Wigmore Hall and the Royal Philharmonic Society contacted us with an audacious idea – to do a month of chamber concerts in June 2020 without an audience, streamed and broadcast by Radio 3. The idea – a generous one – was to turn the revered hall effectively into a sealed BBC studio for broadcast with our engineers capturing the sound, our presenters introducing and Wigmore streaming.
The first notes of that first Stephen Hough concert signalled a special worldwide communion of an audience hungry to have the music they craved and had missed – to hear the sound fill that old hall and resonate outwards on Radio 3's HD sound was a special, special thing.
We continued this with chamber concerts from Glasgow and then a very strange broadcast-only Proms – all with the aim of giving musicians a platform and a connection with an audience – albeit an on-air-only connection.
So we know how much live music matters. That's why the Radio 3 Spring Season, announced today before we unveil the Proms 2022 later this month, is trying to reflect how brilliant people around the country are bringing back live music and performance – and we need to get this music to as big an audience as possible.  
So we are reflecting some of the great music and arts festivals across the UK, from Aldeburgh to Cheltenham, WOMAD to Edinburgh, from Hay to the New Music Biennial, as well as renewing our commitment to representing the musical life of the country in all its forms, from opera to contemporary and chamber music. From Tom Coult's major new Opera Violet, through the appearance of This Classical Life at major festivals, to our showcasing of New Generation Artists at Cheltenham, we are going to continue supporting new talent and new additions to the repertoire. 
It's going to be a busy few months for us, interwoven with celebrations of Vaughan Williams and other great musical figures such as Charles Mingus. The musical offering is paired with exploration of specific themes, such as mental health awareness; Indian Classical Music; poetry to mark the BBC Centenary; and an array of broadcasts scheduled in the Drama on 3, Between the Ears, Sunday Feature, Essay, and Slow Radio series – including a new radio performance of T.S Eliot's The Waste Land marking 100 years since its publication.
Music, and the performance of music, matters. It's something that is essential for who we are. That's what we are about.
Alan Davey is Controller of BBC Radio 3; for full details about the station's schedule, visit Radio 3's website