Recording's importance in changing the repertoire
Dominic Eliis-Peckham
Friday, July 8, 2022
How five inspiring women composers and a new recording has changed the lives of the musicians of the London Oriana Choir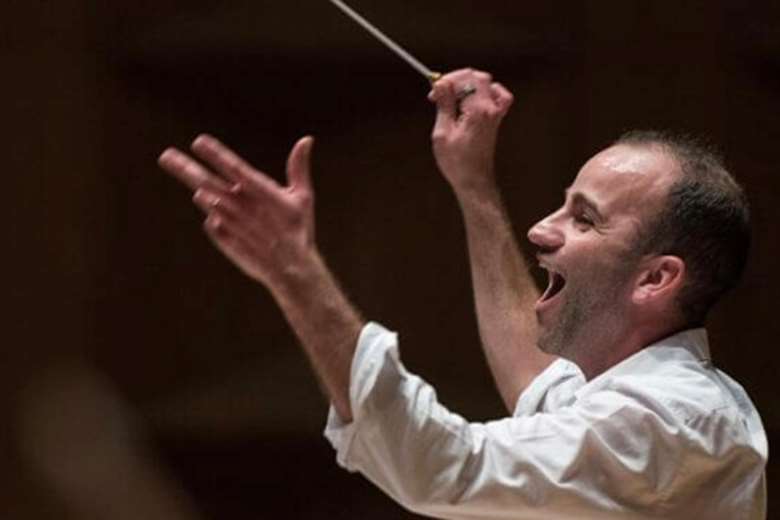 As a choral director for the last decade or more, I became increasingly aware and uncomfortable that my classical concert programmes seemed to comprise predominately music composed by dead, white men. 
This wasn't unusual and seemed to be an industry standard but I had just begun working with London Oriana Choir who had similar thoughts and were keen to do something about it for the long-term. 
We all agreed to put our pride on the shelf and open ourselves to a re-education in our shared knowledge and understanding of choral composers. So, in 2016, five15 was born to champion women composers through new commissions, increased programming, recordings, publishing, diversity workshops and masterclasses with young composers and musicians, highlighting the importance of women composers in music-making.
We signed up our five composers in residence, making sure that they came from a variety of backgrounds and traditions, and were privileged to work with Cheryl Frances-Hoad, Rebecca Dale, Jessica Curry, young competition winner Anna Disley-Simpson and Hannah Kendall.
Shifting a paradigm takes time and effort. We took risks with our other programming, rejoicing in finding little-known music from across the centuries and continents from Zenobia Powell Perry whose grandfather was a slave in the US, to the suffragette Ethel Smyth via Chin Yu who was born in China. We went out of our way to establish personal relationships with composers and choirs around the world. We've been captivated by the more than 100 pieces by women composers we've performed and have even inspired composers from amongst our own ranks – look out for the name Tara Mack in future.
But to truly create a legacy to inspire others, the music needs to be accessible and not just stay on the printed page – and this is where recordings play such a vital role.
Today, we release the first of our singles from five15 commission- 'In the blue' by Anna Disley-Simpson. Recordings and the ease of access they bring open the door to discovery and discussion of lesser known or performed composers. We must all have memories from our childhood of shutting ourselves away to listen to our favourite track over and over, drawing comfort and inspiration.
I first realised the power of recordings when I heard contemporary composer Richard Allain's 'Salve Regina', first recorded by The National Youth Choir of Great Britain and a piece which I could never really explain in terms of the emotive levels it took me to. Every day I would come home from school, close the door and play the piece again and again. It inspired me, transported me to a wonderfully peaceful and reflective place, allowing me to dream and plan my future as a singer and conductor.
On Saturday, five15 draws to a close for us with a Women Composers Festival at London's Southbank, when three other choirs from across the country, including pupils from Finchley's Archer Academy, join us to celebrate women composers.
I'm honoured to be musical director of London Oriana Choir and co-curator of five15 and look forward to continued collaboration with amazing women composers. I urge music lovers and performers at all levels to search out and engage with music composed by women. Our industry proved during lockdowns that we can access so much of the music and arts world with the gift of technology. Producing (and therefore finding) new high-quality recordings has never been easier - if we truly believe in equity for all, what's our excuse?
Dominic Eliis-Peckham is Artistic Director of the London Oriana Choir 
For more information about five15 and the Women Composers Festival at the Southbank, visit five15.org
Welcome to

Gramophone

...
We have been writing about classical music for our dedicated and knowledgeable readers since 1923 and we would love you to join them.
Subscribing to Gramophone is easy, you can choose how you want to enjoy each new issue (our beautifully produced printed magazine or the digital edition, or both) and also whether you would like access to our complete digital archive (stretching back to our very first issue in April 1923) and unparalleled Reviews Database, covering 50,000 albums and written by leading experts in their field.
To find the perfect subscription for you, simply visit: gramophone.co.uk/subscribe