Recording the piano music of Florence Price
Samantha Ege
Monday, March 8, 2021
The pianist's personal mission to share the composer's music - plus, watch an exclusive performance of Price's Fantasie Nègre No 3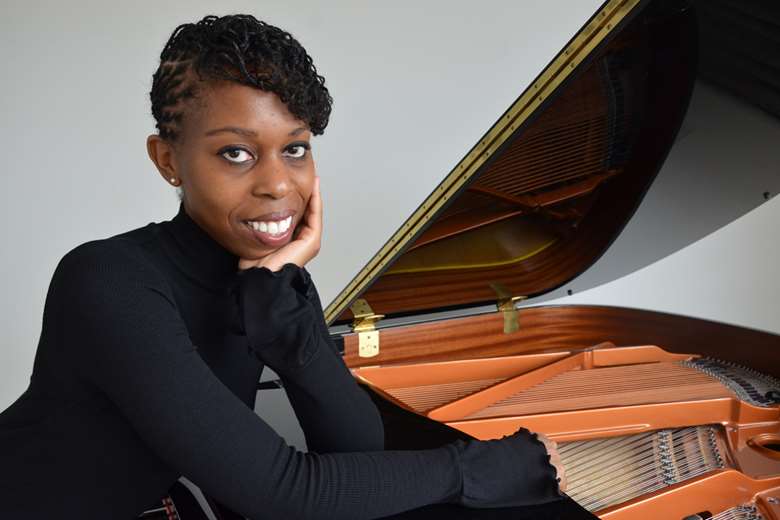 In spring 2019, I emailed the composer and conductor Odaline 'Chachi' de la Martinez with a proposal for her label, Lorelt. I wanted to record an album of Florence Price's piano music and knew that Lorelt was the perfect home for it. Lorelt was founded in 1992 to promote recordings of important repertoire neglected by major labels. Additionally, Chachi, herself, had been amplifying underrepresented classical musicians for decades. So when she agreed to record my album, I was elated! 
I named the album 'Fantasie Nègre' after the first piece by Price that I had ever heard. As a student at McGill University in Quebec, I learnt her story as an African American woman who was born in Arkansas in 1887, pursued her passion for classical music at the New England Conservatory, and migrated to Chicago, where she made history as the first Black woman to have a symphony performed by a major national orchestra. She remained in Chicago until her death in 1953. 
Price wrote Fantasie Nègre No 1 in E Minor in 1929 and dedicated it to Margaret Bonds, a child prodigy and wondrous product of Chicago's Black classical community. I remember how captivated I was by the solemn call of the opening E minor chord, the sparkling cascade of notes in response, and the mounting suspense that led to the melody from the Negro Spiritual, 'Sinner, Please Don't Let This Harvest Pass'. 
The spiritual connection reminded me of our shared ancestry. I was moved by Price's uplift of a heritage that was often degraded, especially through blackface minstrelsy. Fleetingly, I relived the quiet discomfort of playing Debussy's 'Golliwog's Cakewalk' – quiet because the overt racism of the piece was a conversation that my piano teacher was not equipped to handle and I was not brave enough to enact. Fantasie Nègre gave me the courage to find my voice. I would eventually challenge the racism and sexism in classical music's past and present through my performances and research.
Years after McGill, I went to Arkansas for archival research. I was determined to locate Price's original and complete set of fantasies for solo piano – even the third one, which was thought to be incomplete. I hadn't seen or heard the other fantasies, but I could imagine their brilliance based on the first one. As I perused Price's handwritten manuscripts, Fantasie Nègre No 2 in G Minor, Fantasie Nègre No 3 in  F Minor, and Fantasie Nègre No 4 in B minor were everything I hoped they would be: brilliant, soulful, demanding, and rewarding. 
Fantasie Nègre No 1 stood apart from the others with its direct spiritual quotation and folk-dance evocations. No 2 was far more introspective and capricious; the Brahms influence was undeniable. After I recovered and reconstructed Fantasie Nègre No 3, I found this one to be the most tender, even mellow in parts. As I studied the original and complete version of No 4, I was struck by its colossal, expansive, and rhapsodic character; I could see that the fourth fantasie was a clear forerunner of Price's Piano Concerto in One Movement. 
Each fantasie was distinct. But together, they read like four chapters in an elaborate narrative told in both African American folk idioms and late Romantic expressions. I studied their continuity and contrast, and relished in the knowledge that I would be recording them as a set for the first time in history. I decided to complement the fantasies with salon-like miniatures and Impressionistic musical portraits. Price's kaleidoscopic pianism would be on full display. I was eager to sound her voice for a new century.
The Surrey recording session was originally booked for April 9, 2020, Price's 133rd birthday. This seemed like a good omen. However, I was working in Singapore at the time and social restrictions were tightening due to the COVID-19 outbreak. I had booked my flight to Gatwick, but it became clear that I (like so many others) would not be able to travel at this time. I joined the global chorus of musicians, united in our collective aimlessness as calendars emptied themselves of concert dates and once heavy practice sessions became lighter and less spirited. 
And so, finally, as I sat at the Steinway on December 19, 2020 in one of the University of Surrey's state-of-the-art studios (a moment that I thought would never come), I had no choice but to play my heart out. I could not take this moment for granted. I am someone who always plans ahead and tries to anticipate the next move. But as I placed my fingers at the keyboard and filled the empty space around me with pieces that had not been brought to life in almost a century – pieces that at one point only existed in my imagination – I felt truly present. 
To share Fantasie Nègre: The Piano Music of Florence Price, which grew from decade-old seeds and rose amidst the chaos of the past year, is both miraculous and humbling. As I write on the album sleeves, 'Fantasie Nègre is my realisation of a history that I have longed for, and to which I now belong'. For me, it has been quite a journey with Price's music giving inspiration and courage along the way. My hope now is that this glorious repertoire may do the same for you.
Dr Samantha Ege will give a lecture-recital from Lincoln College, Oxford this evening tracing the lives and legacies of Black women composers in Chicago – it can be watched from 5pm by clicking here
'Fantasie Nègre: The Piano Music of Florence Price' is available digitally; CDs will be available from April 13.