Royal Philharmonic Society: revealing the creative process
James Murphy
Friday, November 17, 2023
The Royal Philharmonic Society invites you to step inside a facet of classical music usually off-limits to public eyes and ears…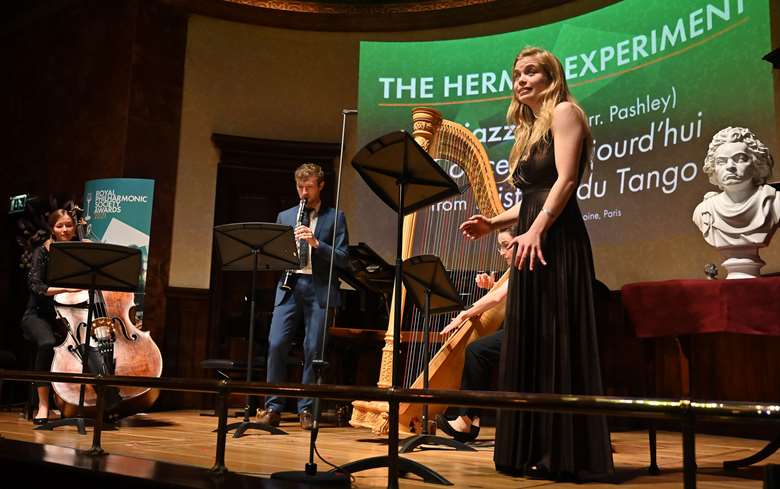 As Gramophone readers, you're sure to possess a real curiosity for classical music, and cherish the rewards that come from deepening your musical perspective. Every issue opens new tunnels into music's treasure mines. We also live in an age where the internet has illuminated facets of classical music less readily accessed before. Yet so much of what happens in music remains fairly off-limits for those who don't make it themselves. Venture to your local concert hall before the appointed hour and the auditorium doors are likely roped off while the musicians rehearse. There is – of course – very good reason for this, and I don't for a moment propose changing it. Artists need and deserve the sacred safe space of rehearsal without us prying. The finished result surely wouldn't be so special without that sanctuary and security. Yet what's going on in there? How do musicians hone and craft their wares together? Surely that's in part where the magic happens?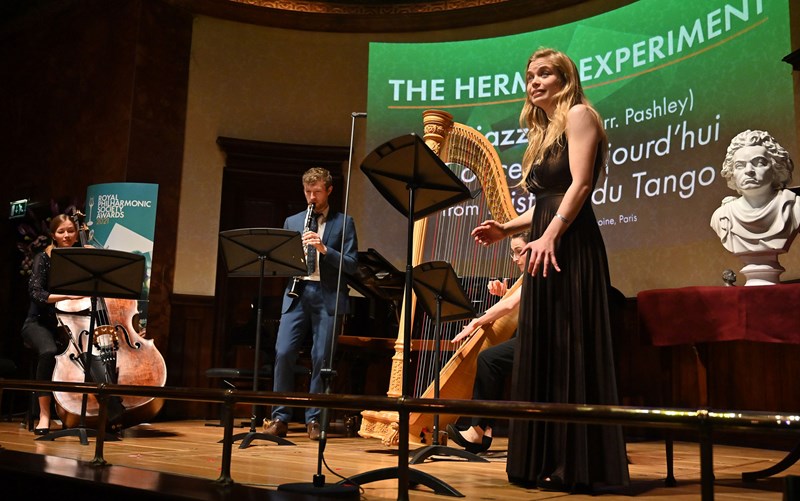 It's scintillating to witness the creative process: it's surely in part why we love the gourmet kitchen-based dramas of Boiling Point and The Bear, and shows like The Great British Sewing Bee, Pottery Throw Down and Bake Off. Some orchestras invite supporters to 'open rehearsals'. There's always an exclusive frisson to this, though it's usually on the day of the concert, when the musicians have already waded through and wrestled with the music's complexities, and are hitting their stride.
One of our charitable objects at the Royal Philharmonic Society is to draw music-lovers and music-makers closer together, helping them feel more connected, given the vital part we all play in keeping music alive. We've recently refreshed RPS Membership as a way of fostering that connectivity whilst fueling our charitable work year-round supporting musicians. Around this, we've collaborated with a range of musicians to present opportunities for audiences to meet and connect with them in ways they might not have before. Here we've been exploring how to open up the rehearsal process a little and give music-lovers the opportunity to be in 'the room where it happens'.
Our first foray was with intrepid baritone and RPS Trustee Roderick Williams who was tantalised himself as to what might happen. Roddy being Roddy, he upped the stakes, and decided to involve a pianist with whom he'd never previously worked. He invited Joanna MacGregor to plunge with him into rehearsing Schubert's Winterreise and we welcomed a small audience to take a ringside seat. There was no performance planned, so no pressure of that looming, yet still so much at stake: even with such accomplished artists, we were intrigued to witness how they might connect or clash, and – both knowing the work so well themselves – how might they navigate the same path through its formidable terrain.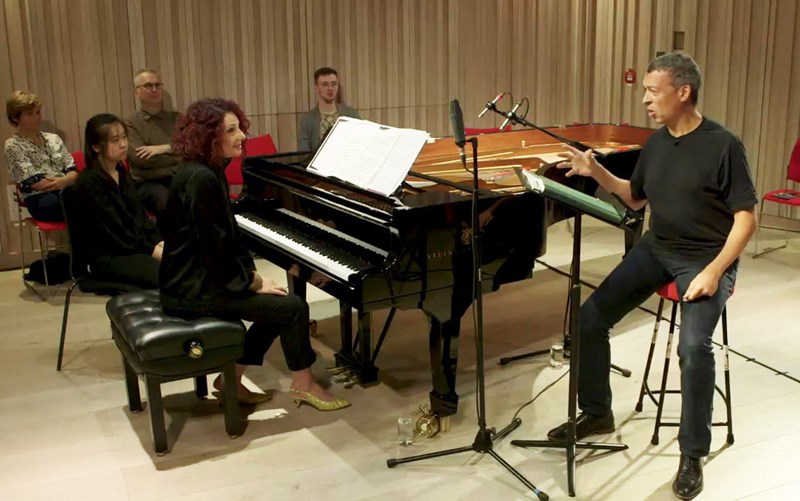 Throughout they talked not only to one another but to the audience, reasoning each innate step of the process, finding themselves as intrigued as us, as they articulated what's usually second nature for rehearsing musicians. For all of us, it turned out to be a rather revelatory encounter with the music. People who'd long loved Winterreise remarked that Roddy and Joanna's insights led them to listen to it anew. Since then, at similar events, tenor Nicky Spence and pianist Iain Burnside have drawn us into Janáček, soprano Carolyn Sampson and pianist Joseph Middleton have lured us into French chanson, and the Solem Quartet have led us into Bartók. RPS Members can watch films of all of these in the dedicated 'Backstage' area of our website.
Our next encounter is with the RPS Award-winning The Hermes Experiment: a boundless young band comprising soprano, clarinet, harp and double bass, likely familiar to Gramophone readers from their two acclaimed Delphian discs. One might readily imagine how a song or string quartet rehearsal ensues, but how does a group like this marshall itself across an array of repertoire? For one night only, at St Martin's Hall in central London on Tuesday, November 28, we invite you to sit among them and find out. Then we – and the musicians – would love you to tell us what the experience revealed to you.
---
James Murphy is Chief Executive of the Royal Philharmonic Society. 'Inside the Music: The Hermes Experiment' is free to attend and takes place at St Martin's Hall in London at 7.00pm on Tuesday, November 28. Click here for more information and to reserve seats.