The Chopin Piano Competition: day two
Jed Distler
Tuesday, October 5, 2021
Jed Distler asks: what do jurors look for in contestants?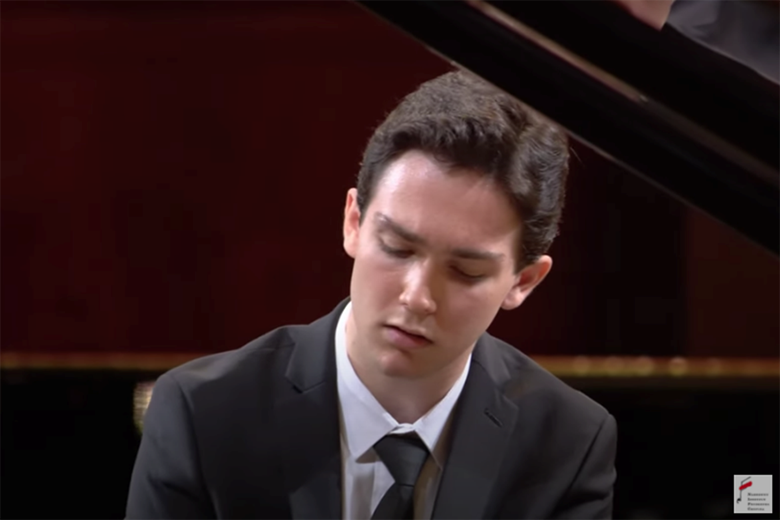 When I meet piano competition jurors, I ask them what they look for in contestants. Most of the jurors start with talent, first and foremost. Some will look more for a strong personality. Oddly, I've never heard a juror mention consistency as a key factor to success. I find this strange, because consistency and excellence go hand in hand.
Take China's 26-year-old Yutong Sun, for example. He's trotted the competition boards for ages, and rarely puts a wrong finger forward. Today Sun sailed through the first round with his customary good taste, scrupulous preparation and unflappable professionalism. Indeed, Sun may be the ideal pianist to call upon when a last-minute substitute is required; you know that he'll show up and deliver the goods under any circumstances. I've heard nothing less than solid, world-class work from Yutong Sun year in and year out, and I doubt that will change, whether or not he places further in the competition.
The notion of artistic maturity, however, remains relative. For example, I've heard veteran pianists who can't probe their way out of a paper bag. Then again, I've heard youngsters who sound wise beyond their years, like Talon Smith.
This American pianist first crossed my radar in 2016, when the 16-year-old participated in the Gina Bachauer International Junior Competition. A YouTube video features as poised and stylish a Beethoven Piano Sonata Op 2 No 2 as you'll ever hear, followed by the pianist's own ambitious and admittedly derivative Piano Sonata, composed in the uncommon key of A flat minor. Fast forward to 2021, and a first-round Warsaw presentation that left a powerful impression.
Talon Smith approaches Chopin from a composer's vantage point, not to mention that of a master pianist with an old soul. His C minor Nocturne Op 48 No 1 was a good example. This Nocturne is being played many times in the first round, and most performances (so far) have started off sensitively only to turn mechanical and etude-like once the petulant central octaves kick in. By contrast, Smith's careful scaling of dynamics, purposefully shaped bass lines and perceptive textures lifted the music out of the salon and into the opera house, as if there were a great orchestra in tow. Furthermore, he has that rare ability to generate tension at the softest dynamic levels.
Smith's reading of the Op 25 No 6 Étude in thirds was slower and less suave than we hear from 19-year-old Miyu Shindo moments before. Yet it proved more interesting, less predictable and far more playful. Conversely, Smith sprinted through the 'Black key' Étude Op 10 No 5, while still conveying characterful zest and utter control. Most pianists hedge a bit over the final descending octaves, but Smith plays them pretty much in tempo, a feat easier said than done.
If Smith held back too much in the Fourth Ballade's climactic chords (they ought to be declaimed with anguish rather than prissily clipped), he treated the notoriously taxing coda as music, lucidly setting off Chopin's contrapuntal lines and following them through to their final destination. Obviously I can't second guess the jury's decision. However, for Talon Smith my personal jury is definitely in, with both thumbs up and bright hopes for the future.
Gramophone is a Media Partner of the 18th Chopin Piano Competition - you can follow the competition by watching the live stream at the chopin2020.pl - and visit us every day for more analysis from Jed Distler.