The Chopin Piano Competition: welcome to our daily blog
Jed Distler
Monday, October 4, 2021
Every day, Gramophone critic Jed Distler listens in and points you towards the most inspiring performances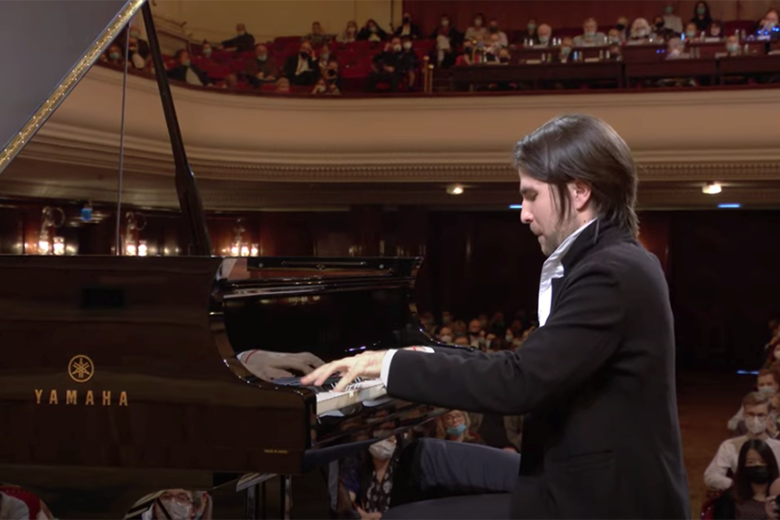 I once asked Emanuel Ax how today's young keyboard practitioners compared to those of his generation. 'Everyone plays the piano so amazingly well these days,' he replied, 'as though there's nothing hard anymore.'
These words hit home as I perused the 18th International Fryderyk Chopin Piano Competition's preliminary round sessions back in July. How can one explain such high levels of proficiency? Easier access to online lessons and seminars, perhaps? Unusually ambitious parents? Part of the answer may be that, in the wake of the pandemic and with no engagements in sight, these young competitors had no choice but to practise, practise and practise.
87 pianists were selected from this preliminary pool to participate in the competition's first stage this week. Each contender's opening round involves a half-hour programme featuring a Nocturne, two Études, and one larger-scaled work, such as the F minor Fantasy, or one of the four Ballades and Scherzos. The repertoire reflects different aspects of Chopin's genius and offers a measure of how different pianists respond to the music's myriad demands. Chopin's Nocturnes, for example, fuse poetry and drama in equal doses. His Études address specific technical issues, yet are more than mere exercises. Then there's the challenge of not just mastering the notes of a Scherzo or Ballade, but imparting shape, character and unity to the work's component parts.
I booted up my laptop at 3.55am New York time to catch the first contestant Xuanyi Mao, only to discover that the live chat crowd had beaten me to the punch. Impressive to see them there already, though fortunately one can mute the stream in order to absorb the performances without distraction (or the occasional snarky comments).
By and large, today's 18 featured pianists confirmed my earlier reactions to their work, with a few surprises along the way. In July, for example, I felt Chinese pianist Hao Rao's lyrical approach to Chopin's Nocturne in D flat major Op 27 No 2 was overly languid. But his interpretation now conveys a stronger core, with firmer, shapelier melodic lines. His Étude selections (Op 10 No 10 and the 'Winter Wind' Op 25 No 11) were as polished and well-considered as his Scherzo No 2, which gathered intensity and dynamism as it progressed. A fluent, cohesive and communicative Fourth Ballade from Szymon Nehring reminded me why this gifted pianist earned the 2015 Chopin Competition's Audience Award.
Georgijs Osokins arguably delivered up the day's most strikingly individual interpretations. The Latvian pianist got to the 2015 Competition's final round, and he continues to intrigue me. Although I found his B major Nocturne Op 62 No 1 oddly stretched out and sectionalised, Osokin won me over with his concentration and control of minute details, such as the long chains of carefully calibrated trills. Indeed, his epic sense of time scale is akin to Emil Gilels. Osokins's Third Ballade came across as episodic vignettes rather than a unified entity, yet the reading held attention in every bar. Even Osokins's blustery and rather unsubtle 'Revolutionary' Étude pulled focus from the day's other, more conventional readings.
I shall reserve my remarks about Viêt Trung Nguyên and Aristo Sham until later, in the hope that these exemplary pianists will advance to the second stage. Without question, they strike me as the 'real deal'.​
Gramophone is a Media Partner of the 18th Chopin Piano Competition - you can follow the competition by watching the live stream at the chopin2020.pl - and visit us every day for more analysis from Jed Distler.