The Listening Room (1.7.21)
Thursday, July 1, 2021
Andris Nelsons conducts Shostakovich, Vasily Petrenko makes his last recording as MD of the RLPO, Jan Lisiecki and Seong-Jin Cho play Chopin and Elena Fischer-Dieskau plays Brahms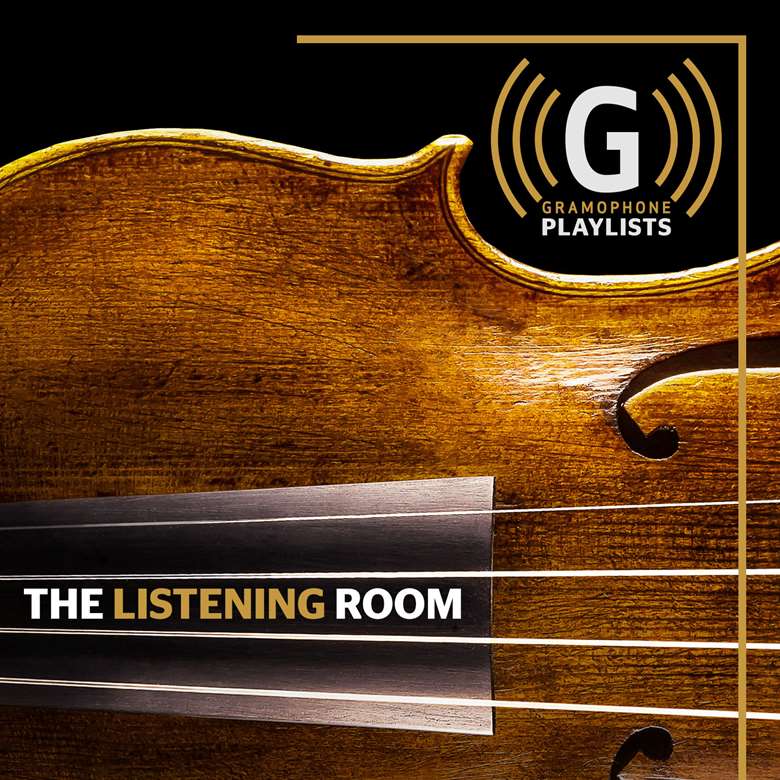 As the second half of 2021 starts, a playlist that looks both back and forwards, Janus-like. Another instalment in Andris Nelsons's very fine Shostakovich symphony cycle maintains the high standard of the series (one has already snagged a Gramophone Award and this volume will, I'm sure, feature highly next year). Vasily Petrenko leaves the Royal Liverpool Phil with a splendid performance of Britten's The Young Person's Guide to the Orchestra, and the cellist Inbal Segev looks back on the pandemic year with an album of commissions to have emerged from lockdown - Bruce Wolosoff's touching Lacrymae finds Segev playing all the parts in the cello choir. 
Looking forward we have a Spatial Audio recording of Prokofiev for those of you exploring Apple's new sound world, but we also have some tasters from forthcoming albums: Chopin from Jan Lisiecki and Seong-Jin Cho, as well as Mozart from Jeremy Denk. And someone with a very bright future ahead of him is the American fiddler, Randall Goosby - his Gershwin, arranged by Jascha Heifetz, is quite wonderful (and do check out his Gramophone Podcast). And Elena Fischer-Dieskau gives us Brahms played with the sort of style of which her grandfather would have approved.
Discovery, for me, though, is 'Sbohem a šáteček' by the short-lived and clearly very talented Vítězslava Kaprálová (1915-40): Nicholas Phan gives a wonderfully impassioned performance that demands further exploration of the composer. And does Erik Chisholm's set of songs, Poems of Love, also gloriously sung. James Jolly
Apple Music offers a three-month free trial to new subscribers and with its vast catalogue of recordings – plus the addition of lossless audio and Spatial Audio, offering an immersive audio experience from 44.1kHz/16-bit (CD quality) up to 192kHz/24-bit – it is the perfect music streaming platform for anyone who loves classical music.
You can also enjoy Gramophone's playlists exclusively on Apple Music, including The Listening Room, our frequently-updated guide to the most compelling new classical recordings.
Find out more and start your free trial here: Apple Music 
Prokofiev Romeo and Juliet – The Montagues and Capulets
London Philharmonic Orchestra / Ben Gernon (Warner Classics) SPATIAL AUDIO
Chopin Nocturne in E minor, Op Posth 72 No 1
Jan Lisiecki (DG) PRE-RELEASE TRACK
Shostakovich Symphony No 1
Boston Symphony Orchestra / Andris Nelsons (DG)
Gershwin (arr Heifetz) Porgy and Bess – 'Summertime'; 'A woman is a something thing'; 'It ain't necessarily so'; 'Bess, you is my woman now'
Randall Goosby; Zhu Wang (Decca)
Kapralová Sbohem a šáteček
Nicholas Phan; University of Michigan Symphony Orchestra / Kenneth Kiesler (Naxos)
JS Bach (transc Fukuma) St Matthew Passion – 'Erbarme dich'
Kotaro Fukuma (Naxos)
Chisholm Poems of Love
Nicky Spence; Mhairi Lawson; Michael Mofidian; Iain Burnside (Delphian)
Britten The Young Person's Guide to the Orchestra
Royal Liverpool Philharmonic Orchestra / Vasily Petrenko (Onyx)
Chopin Scherzo No 2 in B flat minor, op 31
Seong-Jin Cho (DG) PRE-RELEASE TRACK
Bruch String Octet in B flat, Op Posth
WDR SO Chamber Players (Alpha Classics)
Brahms Two Rhapsodies, Op 79
Elena Fischer-Dieskau (Delphian)
Mozart Piano Concerto No 20 in D minor, K466 – Romanza
The St Paul Chamber Orchestra / Jeremy Denk (Nonesuch) PRE-RELEASE TRACK
Pla Oboe Concerto in G
Magdalena Karolak; Capella Cracoviensis / Jan Tomasz Adamus (Erato)
Wolosoff Lacrymae for Cello Choir
Inbal Segev (Avie)