The Listening Room (18/5/21)
Tuesday, May 18, 2021
Richard Strauss from Bertrand Chamayou and Antonio Pappano, Julian Bliss and James Baillieu play Brahms, Weber from Anna Prohaska and Matthias Kirschnereit and Florence Price from Randall Goosby. Plus pre-release tracks from Yo-Yo Ma and Emanuel Ax, Daniel Barenboim and Kate Lindsey.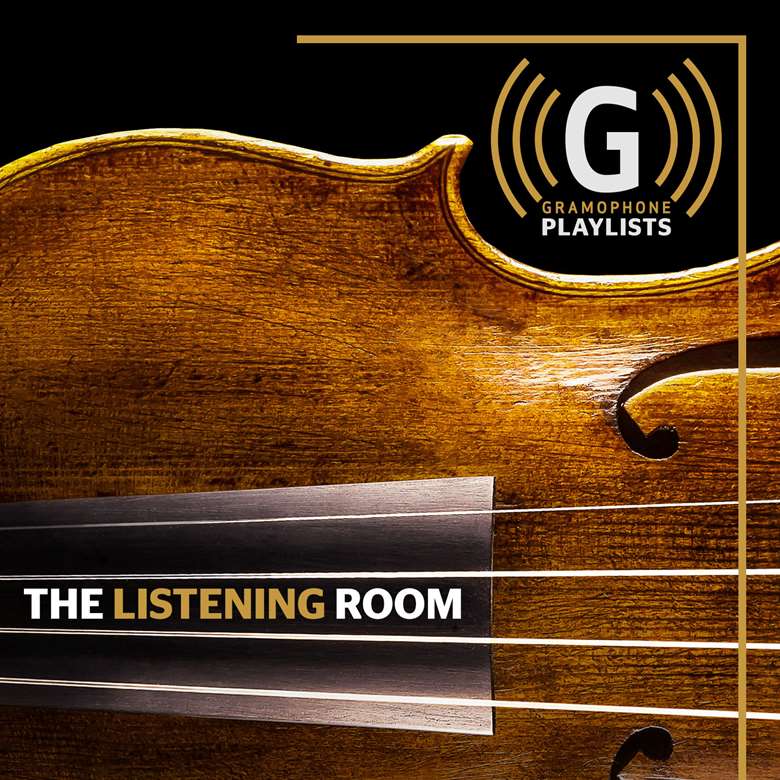 Two Gramophone Award winners, pianist Bertrand Chamayou and conductor Sir Antonio Pappano, lead off this week's playlist with lashings of fizz and sparkle as they give a terrific performance of Richard Strauss's Burleske - Pappano spoke to me about the  sessions recently for a Gramophone Podcast. The clarinettist Julian Bliss – who talks to Martin Cullingford in the June issue of Gramophone – is joined by James Baillieu for a beautifully shaded and nuanced account of Brahms's Second Clarinet Sonata.
Rarities come in the form a piano quartet by Friedrich Gernsheim, a contemporary and friend of Brahms (whose piano quartets are being paired with Gernsheim's in a new series from Audax). Finely crafted music beautifully performed by the Mariani Klavierkvartett. The name Svein Hundsnes was new to me, but this Norwegian composer (born in 1951) has a distinctive voice and a real feel for the piano, as his suite Shades of Light reveal.
From the Baroque we've music by Erlebach, Handel and Alessandro Scarlatti (a taster track from Kate Lindsey's forthcoming 'Tiranno' album), and we've a few intriguing arrangements, including a Grieg piece transformed into a delight for organ and nyckelharpa (a Swedish keyed fiddle).
And we've music by Robert Carl (born 1954), played with the style and panache (as well as glorious sound) that we've come expect of the Boston Modern Orchestra Project under their conductor Gil Rose (who I spoke to for another Gramophone Podcast late last year). James Jolly
Listen on Apple Music or in the Apple Music player below
R Strauss Burleske
Bertrand Chamayou; Orchestra dell'Accademia Nazionale di Santa Cecilia / Sir Antonio Pappano (Warner Classics)
Erlebach Harmonische Freuder musikalische Freunde – 'Liebe in Abwesenheit, Grünet durch Beständigkeit'
Le Banquet Céleste / Damien Guillon (Alpha Classics)
Smetana Ma vlást – Vltava (arr. Harp)
Jana Boušková (Supraphon)
Erlebach Harmonische Freuder musikalische Freunde – 'Seine not recht, überleben Wird manch tränen … Bad eregen'
Le Banquet Céleste / Damien Guillon (Alpha Classics)
R Carl Rocking Chair Serenade
Boston Modern Orchestra Project / Gil Rose (BMOP)
Hundsnes Shades of Light
Laura Mikkola (Grand Piano)
Handel Amadigi di Gaula – 'Penna tiranna'
Héloise Mas; London Handel Orchestra / Laurence Cummings (Muso)
Grieg Rosenknoppen (arr. organ and nyckelharpa)
Marco Ambrosini; Eva-Maria Rusche (DHM)
Weber Der Freischütz – 'Kommt ein schlanker Bursch gegangen'
Anna Prohaska; Konzerthaus Orchester Berlin / Christoph Eschenbach (Alpha Classics)
Brahms Clarinet Sonata in E flat, Op 120 No 2
Julian Bliss; James Baillieu (Signum)
Gounod Sapho – 'O ma lyre immortelle'
Héloise Mas; London Handel Orchestra / Laurence Cummings (Muso)
Gernsheim Piano Quintet in C minor, Op 20
Mariani Klavierkvartett (Audax)
Weber Konzertstück
Matthias Kirschnereit; Frankfurt RSO / Michael Sanderling (Belin Classics)
Schubert Du bist die Rüh' (arr. cello and piano)
Kian Soltani; Aaron Pilsen (DG)
Debussy La mer – De l'aube à midi sur la mer
Staatskapelle Berlin / Daniel Barneboim (DG) PRE-RELEASE TRACK
F Price Adoration
Randall Goosby; Zhu Wang (Decca) PRE-RELEASE TRACK
Beethoven Cello Sonata No 5 in D, Op 102 No 2 – Allegro con brio
Yo-Yo Ma; Emanuel Ax (Sony Classical) PRE-RELEASE TRACK
A Scarlatti La morte di Nerone – 'Quella morte, che per gioco'
Kate Lindsey; Arcangelo / Jonathan Cohen (Alpha Classics) PRE-RELEASE TRACK