The Listening Room (7.8.21)
Saturday, August 7, 2021
Concertos by Copland, Kapustin and Poulenc, Wagner's Wesendonck-Lieder sung by Anja Harteros and a feast of pre-release tracks from Víkingur Ólafsson, Daniil Trifonov, Vladimir Ashkenazy, Igor Levit, Janine Jansen and Antonio Pappano, and Gautier Capuçon. All in lossless audio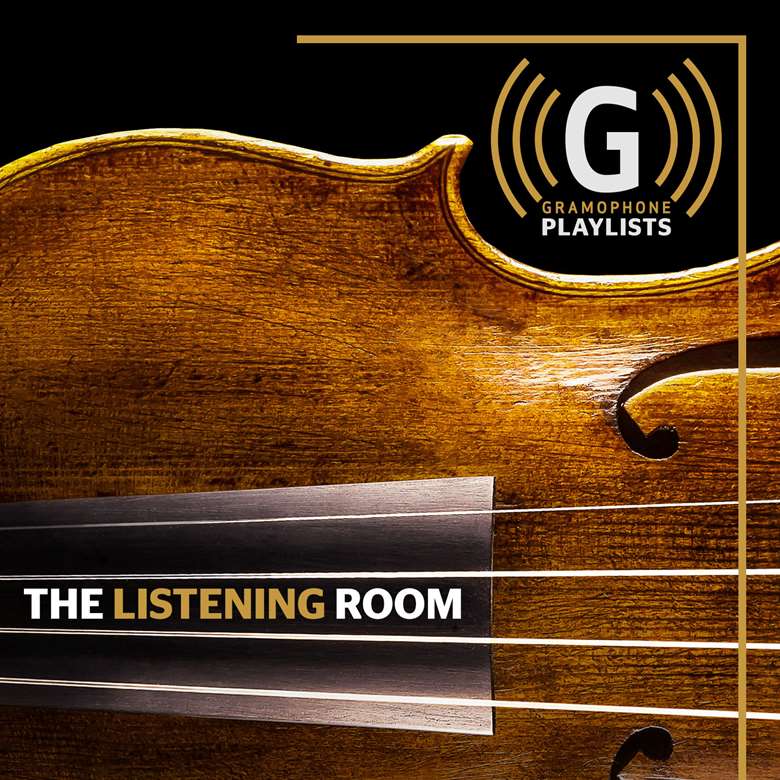 A rich crop this week including a trio terrific concerto albums – the Copland for clarinet played by Blaž Šparovec, Poulenc's for two pianos played by Duo Jatekok and, to start, the thrilling romp that is Nikolai Kapustin's Fourth Piano Concerto, a delicious jazz-classical fusion played with considerable verve by Frank Dupree (who also closes the playlist with viola-player Timothy Ridout in a transcription of a song from Schumann's Dichterliebe).
Other treats include the Barber String Quartet (which gave us the celebrated Adagio), John Corigliano's Violin Sonata and some very impressive Busoni piano music played by Peter Donohoe – just his thing and hopefully the portent of much more to come.
The fine Anja Harteros joins the Munich Phil for Wagner's Wesendonck-Lieder, and we end with a veritable tasting menu of small plates that are pre-release tracks by some of the liveliest pianists on the planet – something to whet the appetite for the autumn releases.
Kapustin Piano Concerto No 4
Frank Dupree; Wurttembergisches Kammerorchester Heilbronn / Case Scaglione (Capriccio)
Wagner Wesendonck-Lieder
Anja Harteros; Munich PO / Valery Gergiev (Orfeo)
Barber String Quartet
Escher Quartet (BIS)
JS Bach/Busoni Toccata, Adagio and Fugue
Peter Donohoe (Chandos)
Copland Clarinet Concerto
Blaž Šparovec; Odense SO / Anna Skryleva (Orchid Classics)
Corigliano Violin Sonata
Adam Bruderek; Anna Prabucka- Firlej (Dux)
Poulenc Concerto for two pianos
Duo Jatekok; Orchestre National de Lille / Lucie Leguay (Alpha Classics)
JS Bach Cello Suite No 1 – Gavotte
Gautier Capucon (Erato) PRE-RELEASE TRACK
Mozart Rondo in D, K485
Víkingur Ólafsson (DG) PRE-RELEASE TRACK
Stevenson Passacaglia on DSCH, Pars Prima – Waltz in Rondo-Form
Igor Levit (Sony Classical) PRE-RELEASE TRACK
JS Bach English Suite No 1 – Prelude
Vladimir Ashkenazy (Decca) PRE-RELEASE TRACK
Kreisler Liebesleid
Janine Jansen; Antonio Pappano (Decca) PRE-RELEASE TRACK
JC Bach Sonata No 5 in A, Op 17 No 5 – Allegro
Daniil Trifonov (DG) PRE-RELEASE TRACK
Brahms Six Piano Pieces, op 118 – No 2, Intermezzo in A
Jean-Yves Thibaudet (Decca) PRE-RELEASE TRACK
Busoni Sonatina No 6, BV284, Kammer-Fantaise über 'Carmen'
Peter Donohoe (Chandos)
Schumann Dichterliebe (arr va and pf)
Timothy Ridout; Frank Dupree (Harmonia Mundi) PRE-RELEASE TRACK
Listen on Apple Music or in the player below
You can also enjoy Gramophone's other playlists exclusively on Apple Music, including our new Spatial Audio Choice playlist.
Sign up for a three-month free trial to Apple Music here. With its vast catalogue of over 75 million tracks, plus the addition of lossless audio and Spatial Audio offering an immersive audio experience from 44.1kHz/16-bit (CD quality) up to 192kHz/24-bit, it is the perfect streaming platform for anyone who loves classical music. Try it free.