The Listening Room (8.2.21)
Monday, February 8, 2021
Rachmaninov from Philadelphia and Singapore, Daniel Hope playing Schnittke, Steven Isserlis and Connie Shih in Franck, and a Bach cantata from Philippe Pierlot and Ricercar Consort. Plus taster tracks by Renaud Capuçon and Stephen Hough, Jodie Devos and Joyce DiDonato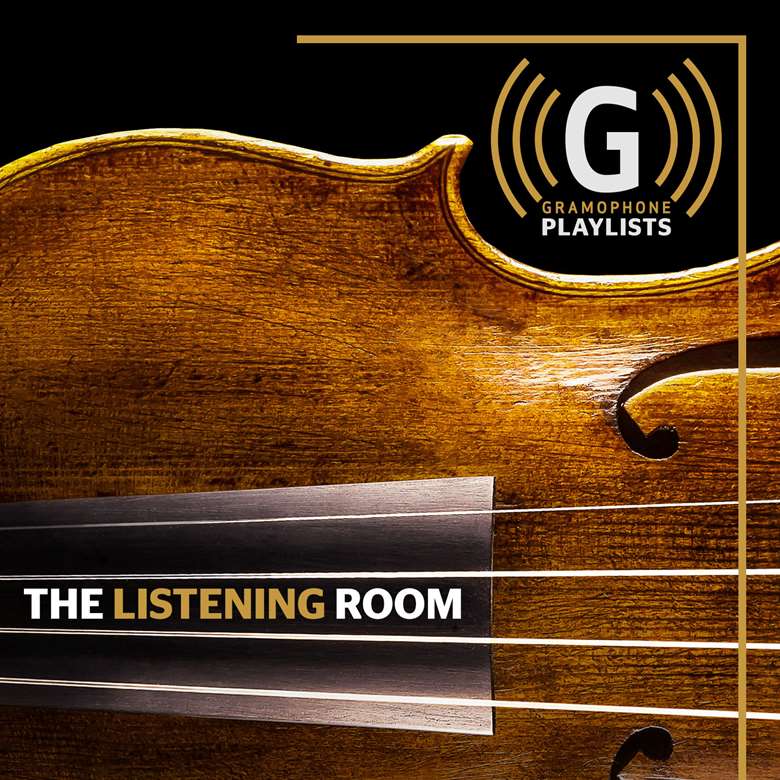 February's Recording of the Month, Rachmaninov played by our current Orchestra of the Year, The Philadelphia Orchestra, conducted by Yannick Nézet-Séguin takes pride of place. I've chosen the Symphonic Dances in a recording that is quite sensational, hardly a surprise when played by the ensemble that gave the world premiere exactly 80 years ago. (Nézet-Séguin also appears this week as pianist, supporting the mezzo Joyce DiDonato in a song from Schubert's Winterreise, a taster in advance of the complete recording.)
Another great orchestra, Leipzig's Gewandhausorchester, launches the playlist with a Wagner overture, the coupling for a couple of Bruckner symphonies as part of Andris Nelsons's complete cycle. 
We've a pair of highly successful transcriptions: César Franck's Violin Sonata played on the cello with characteristic mastery by Steven Isserlis with Connie Shih his sensitive partner, and Halvorsen's thrilling Passacaglia after Handel with the violin part played on the Hardanger fiddle - a terrific performance!
Fine pianism from Anna Vinnitskaya in Chopin and Lars Vogt in Janáček, and some gloriously luminous Bach from Philippe Pierlot and his superb Ricercar Consort. And from a few centuries earlier, Stile Antico singing Josquin.
Daniel Hope has just released an album of music by Alfred Schnittke - he talks more about it on last week's Gramophone Podcast. Listen to him in the neo-Baroque Suite in the Old Style.
Other treats, just out, find Ludovic Tézier singing Verdi, Jodie Devos in a song by Ivor Gurney, Jakub Józef Órlinski in a Rodrigo song, plus a taster of the forthcoming Elgar concerto-sonata album played by Renaud Capuçon (with Stephen Hough his excellent partner). And some more Rachmaninov - this time played by the excellent Singapore Symphony Orchestra, as well as a Voříšek rarity conducted by Reinhard Goebel.
Wagner Die Meistersinger von Nürnberg – Prelude
Leipzig Gewandhausorchester / Andris Nelsons (DG)
Chopin Fantaisie-impromptu in C sharp minor, Op 66
Anna Vinnitskaya (Alpha Classics)
Voříšek Grand Rondeau Concertant for piano, violin, cello and orchestra, Op 25
Yaara Tal, Sara Christian, Stephan Koncz, Munich Radio Orchestra / Reinhard Goebel (Sony Classical)
JS Bach Ich hatte viel Bekümmernis, BWV21
Ricercar Consort / Philippe Pierlot (Mirare)
Rachmaninov Symphonic Dances
The Philadelphia Orchestra / Yannick Nézet-Séguin (DG)
Verdi Otello – Act 2 scene 2, 'Credo in un dio crudel'
Ludovic Tézier; Orchestra del Teatro Comunale di Bologna / Frédéric Chaslin (Sony Classical)
Janáček Piano Sonata 1.X.1905
Lars Vogt (Ondine)
Gurney Five Elizabethan Songs – 'Tears'
Jodie Devos (Alpha Classics) PRE-RELEASE TRACK
Franck Violin Sonata (trans Delsart for cello)
Steven Isserlis; Connie Shih (BIS)
Rachmaninov Isle of the Dead
Singapore Symphony Orchestra / Lan Shui (BIS)
Schnittke Suite in the Old Style
Daniel Hope; Alexey Botvinov (DG)
Rodrigo Adela
Jakub Józef Órlinski; Łukasz Kuropaczewski; Aleksander Debicz (Erato)
Halvorsen Passacaglia after Handel (arr Hardanger fiddle and cello)
Ragnhild Hemsing; Benedikt Kloeckner (Berlin Classics)
Schubert Winterreise – 'Der Wegweiser'
Joyce DiDonato; Yannick Nézet-Séguin (Erato) PRE-RELEASE TRACK 
Elgar Violin Sonata – Allegro non troppo
Renaud Capuçon; Stephen Hough (Erato) PRE-RELEASE TRACK