The Listening Room: Episode 100 (10.8.20)
Thursday, August 6, 2020
Magical Franck from Verbier, Jean-Efflam Bavouzet plays Beethoven's Fourth Piano Concerto, John Wilson's ravishing Respighi and Elgar from Elīna Garanča and Daniel Barenboim, plus a clutch of pre-release tracks from Lang Lang, Sabine Devieilhe & Alexandre Tharaud, and Thibaut García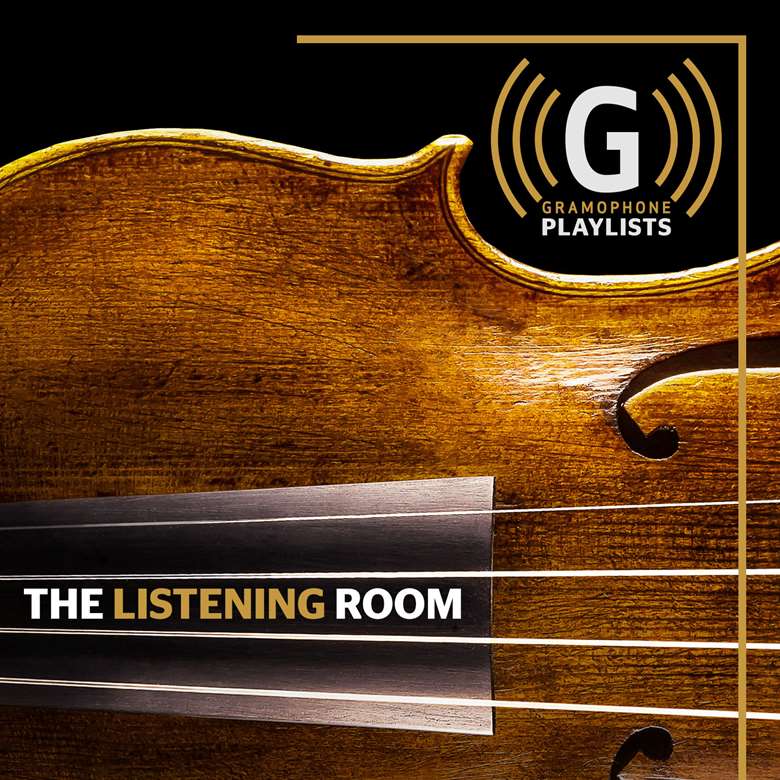 Gramophone marks its 100th Listening Room playlist with a feast of great music from new albums or pre-release tracks. Beethoven naturally features large this year, with Chandos very generously giving us the whole of the Fourth Piano Concerto ahead of the September release of the complete set – Jean-Efflam Bavouzet proving once again what a classy player he is. And in Beethoven's pioneering song-cycle An die ferne Geliebte, Ian Bostridge is joined by Sir Antonio Pappano at the piano, and both musicians remind us what an extraordinary work this is with a performance of numerous insights.
For orchestral playing of breathtaking character and a recording that reminds of the magic Chandos can create in the studio, go no further than Respighi's Fountains of Rome as played by the Sinfonia of London conducted by John Wilson - a truly stunning album. And for comparably characterful orchestral playing, check out the Staatskapelle Brerlin – fast becoming the Elgar orchestra of out time – and Daniel Barenboim in Sea Pictures, with Elīna Garanča a rare non-native English speaker in the work putting many Brits to shame with her immaculate diction and rich tone. (The cellos of the Staatskapelle Berlin, incidentally, join Kian Soltani for a toothsome Dvořák miniature, the coupling for a new recording of the great cello concerto.)
Other gems include a live Verbier Festival performance of César Franck's Piano Quintet with a de-luxe line-up, Supplica by the late Christopher Rouse, a short piece that embraces both delicious sonority and shocking dissonance within a very short period to powerful effect, and from another composer of our time, Brett Dean's Electric Preludes played magnificently by the Australian Chamber Orchestra.
And there are pre-release tracks of Mozart from Insula Orchestra and Laurence Equilbey, piano music from Lang Lang (Bach) and Igor Levit (Brahms), and a taster of a new Rodrigo Concierto de Aranjuez played by Thibaut García, another of the current crop of fine young guitarists. And, for choral aficionados, part of Eric Whitacre's new choral work, The Sacred Veil, sung by the superb Los Angeles Master Chorale.
Listen below or on Apple Music
Mozart Le nozze di Figaro – Overture
Insula Orchestra / Laurence Equilbey Erato PRE-RELEASE TRACK
Turina La oración de torero
Navarra Quartet Orchid Classics
Beethoven Piano Concerto No 4
Swedish Chamber Orchestra / Jean-Efflam Bavouzet Chandos PRE-RELEASE TRACKS
Debussy/Orledge A Night in the House of Usher
Ian Buckle Rubicon
Respighi Fontane di Roma
Sinfonia of London / John Wilson Chandos
Howells Pavane and Galliard
Matthew Schellhorn Naxos
Rouse Supplica
Nashville Symphony / Giancarlo Guerrero Naxos
Beethoven An die ferne Geliebte
Ian Bostridge; Sir Antonio Pappano Warner Classics
Elgar Sea Pictures
Elīna Garanča; Staatskapelle Berlin / Daniel Barenboim Decca
Franck Piano Quintet
Joshua Bell; Pamela Frank; Nobuko Imai; Steven Isserlis; Marc-André Hamelin DG
Mozart Die Zauberflöte - Der Hölle Rache
Jodie Devos; Insula Orchestra / Laurence Equilbey Erato PRE-RELEASE TRACK
Dvořák From the Bohemian Forest
Kian Soltani; cellists of the Staatskapelle Berlin DG
JS Bach Goldberg Variations – theme
Lang Lang DG PRE-RELEASE TRACK
Whitacre The Sacred Veil
Los Angeles Master Chorale Signum PRE-RELEASE TRACK
Brahms Chorale Prelude – Herzlich tut mich verlangen
Igor Levit Sony Classical PRE-RELEASE TRACK
Debussy Nuit d'étoiles
Alexandre Tharaud Erato PRE-RELEASE TRACK
Rodrigo Concierto de Aranjuez – Allegro con spirito
Thibaut García; Orchestre National du Capitole de Toulouse / Ben Glassberg Erato PRE-RELEASE TRACK
Dean Electric Preludes
Australian Chamber Orchestra / Richard Tognetti ABC
Download Now