The Listening Room; Episode 101 (October 16, 2020)
Friday, October 16, 2020
Mirga Gražinytė-Tyla conducts Britten, Bertrand Chamayou plays lullabies, Thibaut Garcia plays Rodrigo and Jakub Józef Orliński sings Purcell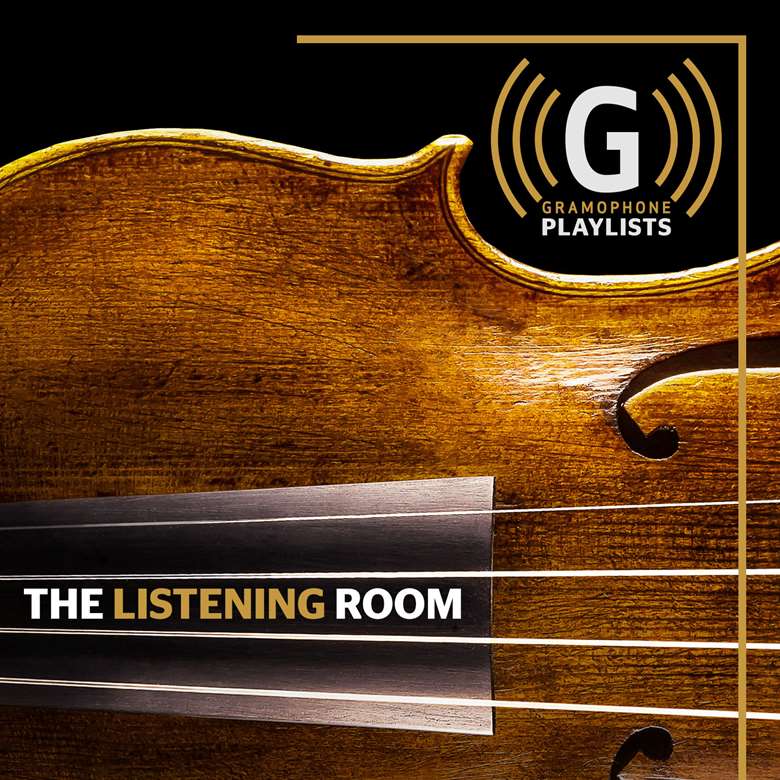 After a little Awards-induced pause, we're back for our next 100 Listening Rooms. And with the Awards still in the memory – and attracting vast number of viewers – it seems only appropriate to celebrate the partnership that gave us the 2020 Recording of the Year: the City of Birmingham Symphony Orchestra and Mirga Gražinytė-Tyla. A collection of music entitled 'The British Project' is due out next year but, for the time, being we're being given a taster in the form of Britten's powerful Sinfonia da Requiem. With intense, concentrated playing and a strong conception of the score, Gražinytė-Tyla and her orchestra confirm that 20th-century music is very much their meat and drink.
And the recipient of last year's Recording of the Year, the pianist Bertrand Chamayou (who won with a magnificent Saint-Saëns collection) offers something altogether more gentler, a collection of lullabies called 'Good Night'. It's a superbly programmed album and I've fished out pieces by Lyapunov, Busoni and Alkan.
Another superb pianist also features in Listening Room 101, he's the prodigiously talented Alexandre Kantorow who not only took the First Prize at last year's International Tchaikovsky Competition but was also awarded the Grand Prix, the winner of winners. I'm still in awe of him at the final in Moscow when he played Tchaikovsky's Second Piano Concerto and then, with hardly enough time to draw breathe, returned to play Brahms's Second Concerto. Well, from his new solo album from BIS, I've chosen the first of Brahms's two Op 79 Rhapsodies.
The young French guitarist Thibaut Garcia gives us Rodrigo's ubiquitous Concierto de Aranjuez, but with a freshness that makes its abundantly clear why this one of the most popular of all 20th-century works – for any instrument!
Discovery of the week has to be York Bowen's Phantasy Quintet for bass clarinet and string quartet possibly written in 1932, music of quite rapturous expression and a very rare outing for the bass clarinet in a chamber-music setting.
Other treats this week include Anna Clyne's thrilling Masquerade, Brahms's First Clarinet Sonata played with real distinction by Jörg Widmann and András Schiff, a symphony by Gossec played by Les Siècles and François-Xavier Roth, and the fine Choir of Pembroke College, Cambridge under their charismatic new Music Director Anna Lapwood. Pat Kop plays Vivaldi, Johannes Pramsohler gives us another superb album of 18th-century fare – this time from Berlin – and Christiane Karg sings Mahler, partnered with characteristic style by Malcolm Martineau and, on a couple of tracks by Mahler himself, courtesy of a Welte-Mignon piano roll. Plus a Purcell gem sung by Jakub Józef Orliński with the Kings' Singers, Schumann's Arabeske played by Kun-Woo Paik, and a few pre-release tracks ...
Listening below or on Apple Music