The Listening Room: Episode 102 (October 31, 2020)
Saturday, October 31, 2020
Mariss Jansons's last concert, the Emerson Quartet play Schumann, F-X Roth conducts Debussy and pre-release tracks from Yo-Yo Ma and Kathryn Stott, Danill Trifonov, Michael Spyres and Lawrence Brownlee, and Lahav Shani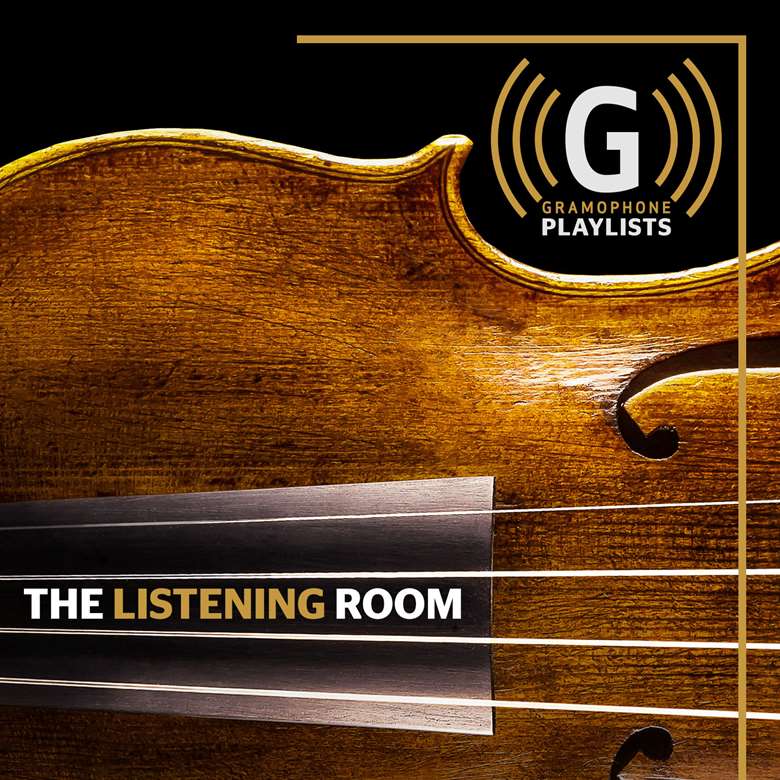 It's amazing how different the reaction between a concert review and the perception of that concert once it's been released on record. When Mariss Jansons conducted the Bavarian RSO in Carnegie Hall on what proved, sadly, to be his last concert, the critics seized on his ill-health and general demeanour, and the reviews were respectful but cool. To these ears, and with an orchestra of that quality, the results are far from disappointing – see what you think in the interludes from Richard Strauss's Intermezzo. Another concert that has re-appeared for streaming is a ravishing French programme from the LSO and François-Xavier Roth: sample Debussy's Prélude à l'après-midi d'un faune for gorgeous orchestral playing. And some charming ballet music comes courtesy of the irrepressible Neeme Järvi in Delibes.
Music of a very different kind concludes The Tallis Scholars' magnificent survey of Josquin Desprez's Masses – a series that has taken decades but which has spoken with every release with a confidence and celebratory joy at this extraordinary music.
Chamber music by two friends - Schumann's Third String Quartet played commandingly by the Emerson Quartet and Brahms's Horn Trio with Alec Frank-Gemill and two friends on top form. And a chamber curiosity comes in the form of a windband arrangement of Beethoven's Pathétique Sonata played by Boxwood & Brass. 
New music from Samy Moussa and Anna Thorvaldsdottir – both composers with strong, individual voices, and both of whom are treated to fine performances.
And, as we start to enter the pre-Christmas surge of new releases, a few very tempting tasters from some very big names in classical music.
Debussy Prélude à l'après-midi d'un faune
London Symphony Orchestra / François-Xavier Roth (LSO Live)
Mendelssohn Song without words, Op 109
Yo-Yo Ma; Kathryn Stott (Sony Classical) PRE-RELEASE TRACK
R Strauss Four Symphonic Interludes from 'Intermezzo'
Bavarian Radio Symphony Orchestra / Mariss Jansons (BR-Klassik)
Schumann String Quartet No 3
Emerson Quartet (Pentatone)
Prokofiev Sarcasms – No 3, Allegro precipitato
Daniil Trifonov (DG) PRE-RELEASE TRACK
Rossini Otello – Act 2, 'Ah! vieni tuo sangue vendicherò le offense'
Lawrence Brownlee; Michael Spyres; I Virtuosi Italiani / Corrado Rovaris (Erato) PRE-RELEASE TRACK
Beethoven Piano Concerto No 4 – Rondo (Vivace)
Rotterdam Philharmonic Orchestra / Lahav Shani (Warner Classics) PRE-RELEASE TRACK
Moussa Violin Concerto, 'Adrano'
Andrew Wan; Montreal Symphony Orchestra / Kent Nagano (Analekta)
Delibes Sylvia (excerpts)
Royal Scottish National Orchestra / Neeme Järvi (Chandos)
Brahms Horn Trio
Alec Frank-Gemill; Benjamin Marquise Gilmore; Daniel Grimwood (BIS)
Beethoven Harmonie arrangée de Sonata Pathétique
Boxwood & Brass (Resonus)
Josquin Desprez Missa Faysant regretz
The Tallis Scholars / Peter Phillips (Gimell)
Thorvaldsdottir Dreaming
Iceland Symphony Orchestra / Daniel Bjarnason (Sono Luminis)
Listen on Apple Music