The Listening Room: Episode 89 (21.1.20)
The Listening Room
Tuesday, January 21, 2020
James Jolly's fortnightly playlist includes a taster of Víkingur Ólafsson's much-anticipated new album 'Debussy - Rameau', Ruby Hughes singing Rhian Samuel's Clytemnestra, Jean-Philippe Collard in Granados's Goyescas and Sheku Kanneh-Mason's Elgar Cello Concerto with Sir Simon Rattle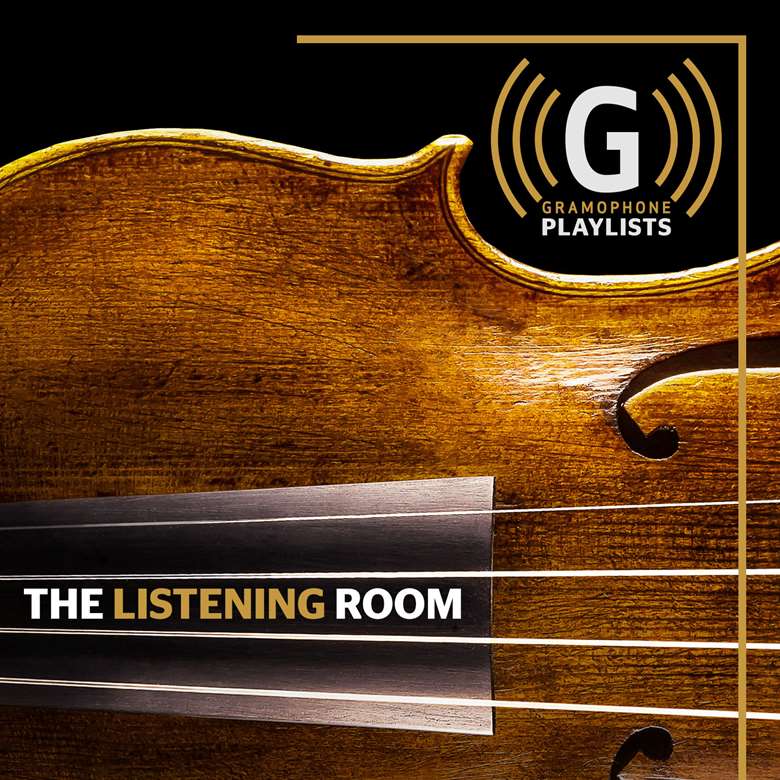 One of the most hotly anticipated albums this quarter is the third release for DG by Gramophone's current Artist of the Year, Víkingur Ólafsson. It's called 'Debussy - Rameau' (due out on March 27). It combines music by two composers Ólafsson considers 'soul-mates', despite being born a couple of hundred years apart. DG has pre-released Jean-Philippe Rameau's Les tendres plaintes … (Having had a sneak preview of the entire album, it's going to be rather special!)
If 'Debussy - Rameau' is the most exciting forthcoming release, the biggest discovery comes from BIS, and is a work for soprano and orchestra, Clytemnestra by the Welsh composer Rhian Samuel. Written in the mid 1990s for Della Jones, the work has been taken up by the soprano Ruby Hughes, who sings it with breath-taking intensity and beauty. Ruby spoke about the work with me for a Gramophone Podcast, and her passionate advocacy for the work translates wonderfully onto the recording.
Giovanni Antonini, who won a Gramophone Award for a previous volume in his complete Haydn symphony project for Alpha, adds another trio to his catalogue, and I've chosen the Symphony in A, No 28 – it's a charmer and its Minuet is notable for the use of bariolage, whereby the same note is played on different strings to give a rather intriguing result. Il Giardino Armonico, needless to say, are on top form.
A big concerto this week – the much-hyped Elgar from Sheku Kanneh-Mason (it's been a while since I saw an advert on the Tube for a mainstream classical album). It's an impressive release, with solo playing of big personality and a magnificently handled orchestral role, guided by Sir Simon Rattle with masterly style.
One of France's most distinguished pianists, Jean-Philippe Collard, has recorded the two books of Granados's Goyescas, surely his masterpiece and one of the great piano suites of the early 20th century. It requires a pianist alive to the piano's range of colour and Collard's prowess in the French literature makes him an obvious choice to play this music. I've included the three pieces of Book 1 and tucked them into the playlist.
The Danish-born, French soprano Elsa Dreisig, signed to Erato, has recorded an album of 20th-century song – Richard Strauss, Rachmaninov and Duparc. It's a total joy – I've cheekily re-assembled Strauss's Four Last Songs (they're programmed separately on the recording), and though I miss the orchestra in these songs of all songs, Dreisig sings them beautifully (the album, incidentally, is called 'Morgen').
Staying with voice, I've always liked the slightly grainy timbre of the singer (sometimes tenor, sometimes baritone) Marc Mauillion. His musical sympathies are astoundingly broad, ranging from the earliest of early musics to the absolutely contemporary. For Harmonia Mundi, he has recorded a collection a Fauré songs, and I'm absolutely loving it. Maybe played end to end it is a bit too much of a good thing, but do give it a try. I've extracted a trio of favourites for this week's Listening Room.
Classy ensemble singing comes from Apollo5 – singing Byrd's Vigilate with wonderfully gauged voicing and balance, and I've a trio of early music delights from the splendidly named La Boz Galana. A CPE Bach symphony and a terrific piece by Hannah Kendall, The Spark Catchers (inspired by a poem by Lemn Sissay), played by Chineke! Orchestra (first heard at the 2017 BBC Proms), a trio of miniatures for flute and piano by Augusta Holmès, a Kuhlau overture and Tchaikovsky's enchanting Nocturne played by Behzod Abduraimov, complete this week's Listening Room. 
Listen to The Listening Room on Apple Music
Rameau Les tendres plaintes
Víkingur Ólafsson (DG) PRE-RELEASE TRACK
Kuhlau Overture to William Shakespeare
Aarhus Symphony Orchestra / Jean Thorel (Dacapo)
Granados Goyescas, Book 1 – Los requiebros
Jean-Philippe Collard (La Prima Volta)
Samuel Clytemnestra
Ruby Hughes; BBC National Orchestra of Wales / Jac van Steen (BIS)
Granados Goyescas – Coloquio en la reja
Jean-Philippe Collard (La Prima Volta)
Haydn Symphony No 28 in A
Il Giardino Armonico / Giovanni Antonini (Alpha)
R Strauss Vier letzte Lieder
Elsa Dreisig; Jonathan Ware (Erato)
Granados Goyescas – El fandango de candil
Jean-Philippe Collard (La Prima Volta)
Elgar Cello Concerto
Sheku Kanneh-Mason; London Symphony Orchestra / Sir Simon Rattle (Decca)
Holmès Trois petites pièces
Juliette Hurel; Hélène Couvert (Alpha)
Fauré Après un rêve; Sylvie; Notre amour
Marc Mauillon; Anne Le Bozec (Harmonia Mundi)
Tchaikovsky Nocturne
Behzod Abduraimov (RCOA)
Byrd Vigilate
Apollo5 (Voces8 Records)
CPE Bach Symphony in E minor, Wq178
Orfeus Barock Stockholm (Alba)
Anonymous / Stefani Gagliarda; Tre queste selve
La Boz Galana (Outhere)
Milanuzzi Ut, re, mi, fa, sol, la
La Boz Galana (Outhere)
Carbonchi Ciaccona passegiata per B
La Boz Galana (Outhere)
Kendall The Spark Catchers
Chineke! Orchestra / Kevin John Edusei (NMC)