Why a complete survey of Dyson's piano works is long overdue
Simon Callaghan
Wednesday, October 14, 2020
'While Dyson is clearly at home writing light-hearted, easy-to-approach music, he certainly does not shy away from more complex musical language'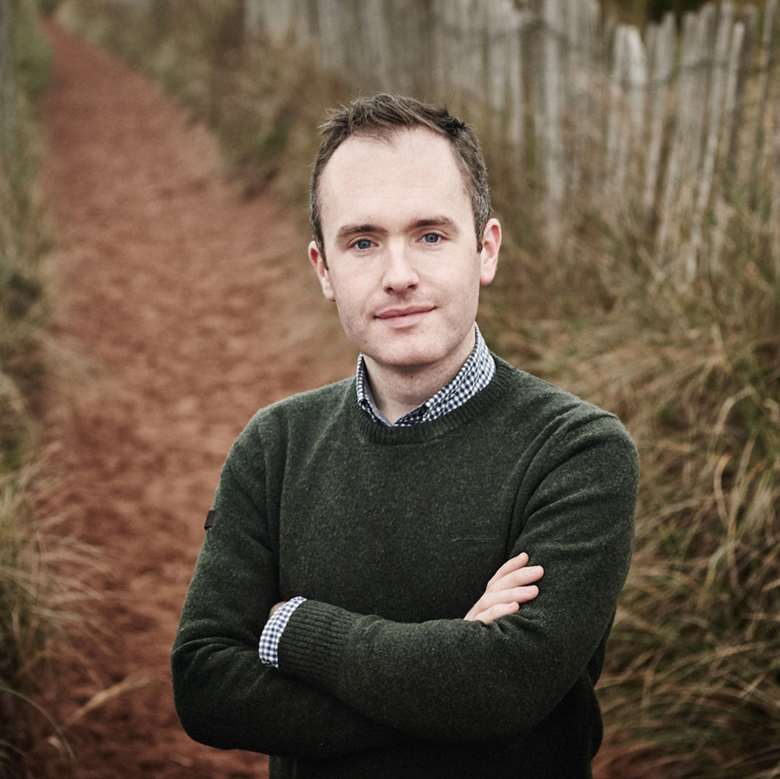 It is always a pleasure to approach a well-known composer from a new angle. I think it is reasonable to observe that the piano music of Sir George Dyson (1883-1964) has been overshadowed by his choral and orchestral works in concert and on recordings. Many of my musical colleagues were surprised to hear of the existence of any works for piano, let alone more than enough to occupy a full disc! The moment for a complete survey of Dyson's piano works is long overdue and my own discovery of his music has been an exciting journey.
The reason behind the neglect of this important body of work may lie in a desire to situate Dyson's piano music alongside that of composers whose inspirations were entirely different. Many of the pieces assembled on the new disc were composed for young pianists: Six Lyrics and The Open Window (which gave the album its name) are but two of the works that fall into this category and which are beautiful, well-crafted miniatures, full of inventiveness – not to be dismissed as purely pedagogical studies. Similar motivations influenced a number of the other works: the nocturne-like Primrose Mount was written for a national piano competition and My Birthday as a set of educational pieces during Dyson's time as Director of Music at Wellington College in Berkshire.
If I had to choose from among this colourful collection of pieces a handful to recommend, I would certainly begin with Six Lyrics. The set offers great variety: a spirited March, a lyrical Melody with some beautiful harmonic twists and an energetic Folk-Dance form the first book. The Waltz that opens the second is simplistic in structure and yet this simplicity is disguised by Dyson's superior harmonic creativity. The same can be said for the final piece in the set: Mazurka. It could certainly sound 'easy' to the listener, but there are many technical and harmonic features throughout the piece on which one could easily trip up!
While Dyson is clearly at home writing light-hearted, easy-to-approach music, he certainly does not shy away from more complex musical language. Twilight (Four Preludes) is one such example. The first prelude, while quite rightly described by Dyson scholar Paul Spicer as 'unostentatious', is adventurous in its harmonic vocabulary and at times, deceptively awkward to play. The second prelude, A Capriccio is also technically more advanced than many of the other pieces, demanding a good grasp of the geography of the keyboard and – this being a feature of many of Dyson's pieces – the ability to switch musical characters very quickly! The charm of the third prelude diffuses the atmosphere somewhat, but again, the chromaticism with which the melody is infused is something not to be overlooked – this is definitely not music to be taken lightly. The final prelude of the set is possibly the most 'English-sounding' of Dyson's piano pieces (if that really means anything!), its broad, sostenuto world bringing Twilight to a somewhat nostalgic, melancholic close.
The most advanced work – musically and technically – on the disc must surely be the Concerto Leggiero. It might seem like a strange piece to include, not least because of the absence of an orchestra. The practice of recording works with second piano (composed to facilitate rehearsal before joining the orchestra) is relatively rare and it is not clear whether Dyson ever intended the piece to be performed this way. However, Clíodna Shanahan and I found that it works perfectly and we hope that it might be a valuable addition to the two-piano repertoire. Composed more than 20 years after the solo piano music, Concerto Leggiero is greatly more advanced harmonically, and Dyson seems to have become even more comfortable with writing for the keyboard. With the exception of just a few moments, the solo part and the orchestral reduction are admirably pianistic and it was a pleasure to reveal Dyson's colours even more transparently in this setting.
Regardless of the educational inspiration behind many of these pieces, Dyson's creativity is never held back, and I am keen that those who approach his music do not dismiss them simply because they are often technically quite straightforward to play. The ability to write an educational piece – or one for young people – while showing such exquisite creativity, is a skill that should not be under-valued!
Simon Callaghan's new release on SOMM Recordings 'George Dyson: The Open Window' is out on Friday 16 October