Why we recorded Copland's Appalachian Spring for Help Musicians
Daniel Parkinson
Monday, November 30, 2020
We were all itching to make music again, with real people, in a real concert hall!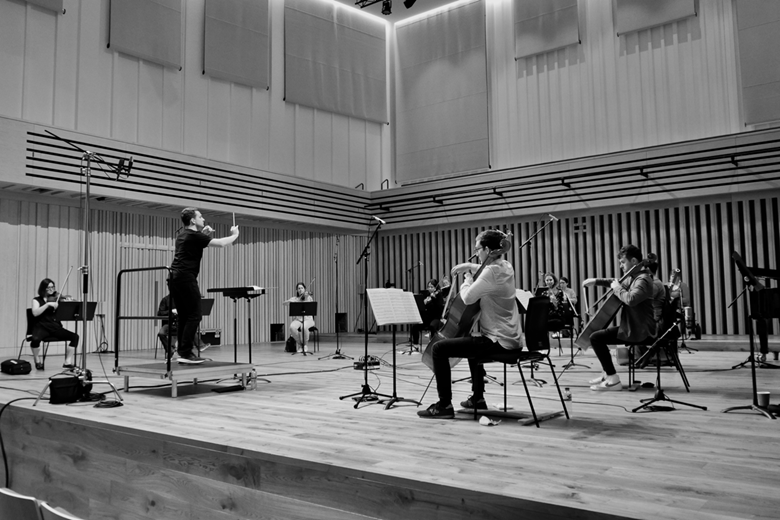 Back in March, I was about to embark on a national tour of Northern Ballet's brand-new production, Geisha, when the country shut down. I'd become fully freelance in July 2019, my role at Northern Ballet changing from Assistant Music Director to Associate Conductor. Little did I know then that, eight months later, the world would stop overnight, and my diary would be empty.
I didn't qualify for any government support, falling through the metaphorical cracks. Luckily, my skills beyond conducting (piano-playing, audio editing, arranging, producing) have kept me in work. I arranged and produced a virtual recording of 'Over the Rainbow' for the youngest members of Chetham's School of Music – giving these talented eight- to 12-year-olds the opportunity to continue making music from home. I also edited together several virtual performances by Northern Ballet Sinfonia, making a significant contribution to Northern Ballet's 'Pay as You Feel Digital Season'. But I know that other musicians haven't been so luckily.
Help Musicians is an independent charity for professional musicians of all ages and has, since March, supported 18,000 musicians with over £11m of financial hardship funding. My friend, the double bassist Gemma Murray, was just one beneficiary: 'The support I received kept me stable whilst I worked out what to do next,' she told me. 'It insulated me from the worst consequences of the immediate loss of most of my income.' Having witnessed first-hand what a difference this charity was making, I knew I wanted to get involved.
With Copland's 120th birthday around the corner, I brought together an amazing group of professional musicians, all of whom would ordinarily be performing with many of the UK's major orchestras, to record the much-loved Appalachian Spring Suite. We were all itching to make music again, with real people, in a real concert hall! The recording day was full of joy and I think that's evident in our performance. The recording, A SIMPLE GIFT, is just that – a gift, via our website or one of the many streaming services – to anyone who would like to hear it. All we ask is for donations to Help Musicians. When this is all over – and it will be over – we need our musicians still to be there. With everyone's help, they will be.