World Heartbeat Academy: a music school on a mission
Harriet Mackenzie
Tuesday, November 7, 2023
World Heartbeat Academy provides life-changing opportunities to children and young adults to experience music, from first lesson to first professional recording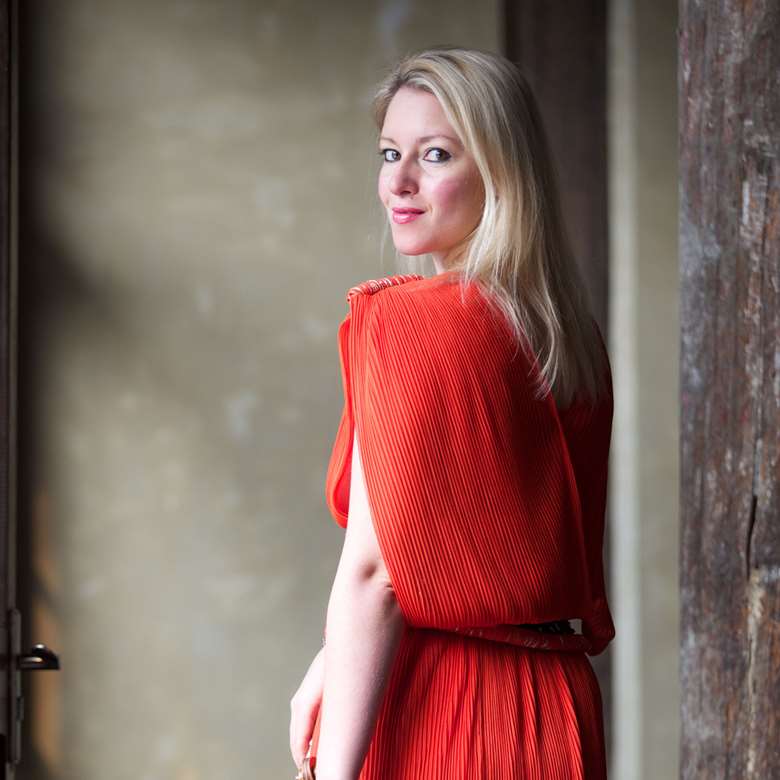 If you happened to walk down Kimber Road in South London, you might not notice the doorway to a music Academy. On a rather grey and unremarkable street, nestled in an urban, converted warehouse, it's not your expected building for a music school.
The more beady-eyed amongst you might see the unexpected and defiant pink door with blue writing, but I expect most wander past, unaware of the magic beyond the door. And it is magic. While many of my colleagues are teaching at prestigious higher-education institutions with 'Royal' in the title and splendid facades, I am proud to teach young people from diverse backgrounds at the World Heartbeat Academy.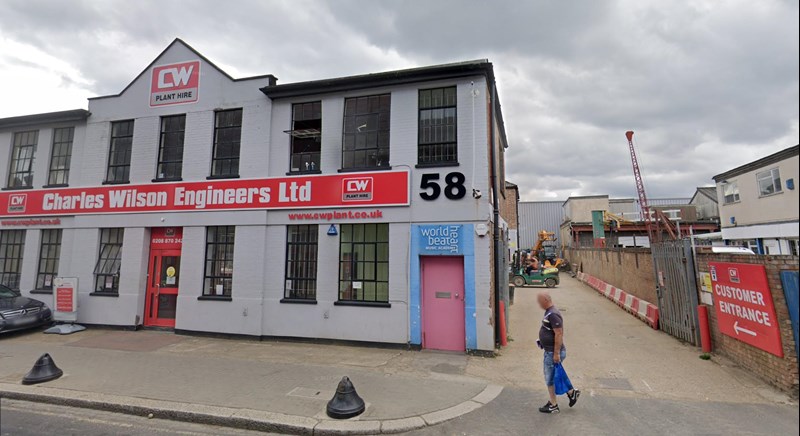 The easy-to-overlook entrance to World Heartbeat Academy
I was lucky enough to learn violin with the inspirational Sheila Nelson. Her ethos – that music was for everyone and that music could transform lives – is one of the many things I have been gifted with from her. I believe this ethos is embodied by the World Heart Beat Academy. The Academy was set up by visionary Sahana Gero and teaches after-school lessons to infants to 25 year olds. It supports those children who can't afford to learn and provides lessons and instruments at no cost to the students or their families. The Academy goes far beyond instruments and lessons though with an incredibly warm, supportive environment that gives students the chance to take part in groups, bands and orchestras, a platform to perform and now – after a massive funding effort – a new state of the art recording studio, teaching rooms and concert hall to showcase their talents at the new site in Embassy Gardens.
If we are really to tackle the problem of lack of diversity in music we have to give opportunity to all – not just the privileged – in the early years for this to be reflected in jobs and opportunities later in life. There have been endless studies showing the social, neurological, behavioural, educational and holistic benefits of learning an instrument and how this can positively impact mental health. I see this every week with children that otherwise would not have had this chance. I see first-hand that it really does transform lives. What more meaningful alchemy can there be? 
Performing in the inaugural Concert Seasons at London's newest concert hall – World Heart Beat Embassy Gardens – made me think about the openings of other great concert halls. The initial concert series of London's Wigmore Hall (then named the Bechstein Hall) featured such luminaries as the Italian pianist Ferruccio Busoni, Eugène Ysaÿe. The opening series at the Carnegie Hall featured Tchaikovsky and pianist Leopold Godowsky. I wonder if they knew at the time what historical institutions these would become, and just how many great performers, composers would tread the boards not just for decades but for centuries; and how much hope, inspiration and enlightenment an endless stream of audiences would experience.
It felt so special to be at the beginning of the journey of this new concert hall. With my own string orchestra 'Celoniatus' (named after my 1730 Italian violin). I performed Vivaldi's Four Seasons and Double Concerto and Julian Joseph's Kayryouacou, which he wrote for me. This was a special concert for so many reasons. I'm so proud of Julian Joseph's concerto – which is a brilliant work inspired by the island where his Grandfather was born. I believe this work  belongs firmly in the canon. My fellow musicians on stage were all of the highest calibre and it was really a joy to be performing. But what made the whole evening particularly unique was my association with the World Heart Beat Music Academy. I am so proud to be part of this special institution.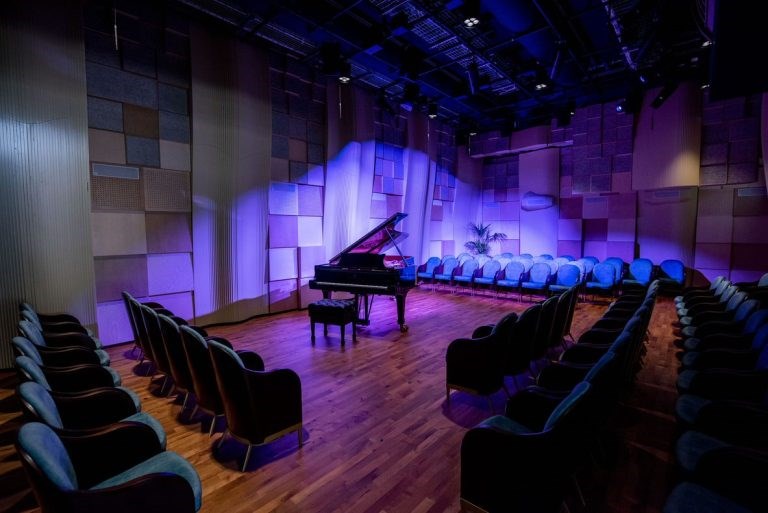 World Heart Beat Embassy Gardens
The opening concert series At World Heart Beat Embassy Gardens featured internationally acclaimed artists such as jazz legend Julian Joseph and his trio, former BBC Radio 3 New Generation Artists and ECHO Rising Stars the Amatis Trio, ECHO Rising Star Ben Goldscheider,  alongside exciting emerging talent. The international performers will often be doing workshops with the students and the students have the chance to hear these inspirational musicians live, right on their doorstep and to be able to interact with them. The next series looks equally exciting and I am thrilled to have three upcoming concerts in the venue: https://worldheartbeat.org/whats-on/
As well as having access to these leading facilities to record and perform for students, the academy is also teaching music industry skills through the EMERGE programme, equipping young people for careers in the industry. The World Heart Beat Academy has agreed 3-year training partnerships for students with contractors and  suppliers. Companies such as White Light and d&b audiotechnik are giving training in areas such as lighting and sound mixing. Excitingly, World Heart Beat and PPL (the UK's music royalties programme) have recently announced a new partnership; PPL is the  first 'Young Artist Recording Sponsor'. The sponsorship is enabling six diverse young musicians to record for the first time, free of charge. This is an incredible opportunity for young musicians.
Asa Martinson, a 21 year old jazz pianist and composer is one of the first musicians to have this opportunity. Martinson says: 'I have worked and recorded in many studios over the years and the Embassy Gardens studio is the best I have been to. The concert hall and studio is overflowing with state of the art equipment. It is a privilege to record and perform in such a space. I would like to thank the team there Nick and Anjelo have made my time with WHB very personal.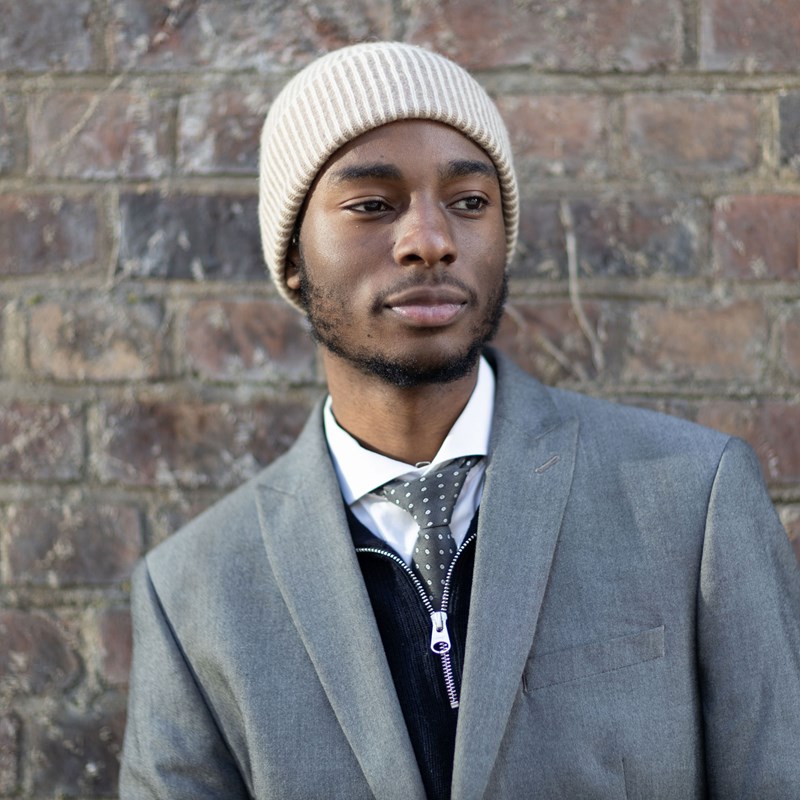 Asa Martinson
'WHB has not only given me the chance to record, but also opened doors and introduced me to some amazing people. At my concert earlier in the year I met PPL Chief Executive, Peter Leathem. Following that concert myself and five other WHB musicians are now being sponsored by PPL through WHB. I have also been introduced to Jazz FM and Apple's iTunes representatives at Embassy Gardens. The WHB team (family) has made my journey with them so smooth and more fruitful than I could have imagined. With WHB being such a strong pillar in the community I know other young people will have the same chance I have been given!
'I look forward to giving back to this charity in any way that I can. Whether that be teaching, putting on workshops or recording with other musicians. The work that WHB does is inspiring and I would love to be involved in helping the community grow.'
If we replace the word 'parents' for 'guardians' in the larger sense – care-givers and helpers including teachers – I am reminded of the quote by Goethe: 'There are two things parents should give their children roots and wings. Roots to give them bearing and a sense of belonging, but also wings to help free them from constraints and prejudices and give them other ways to travel, or rather, to fly.' Having such a space and such opportunities encourages young people to give back to the community and to pass on the legacy of music to others.
The combination of fresh new talent, nurturing and giving opportunities at a roots level, the incredible diverse range of music and performances by musicians at the very highest level is a heady mix. I hope those reading the article will be inspired to check out this new venue and to support the World Heart Beat Academy in whatever way they can  - even just by attending one of the incredible concerts on offer - and the great work the Academy is doing. 
---
Upcoming performances
November 11, 7.30pm  – Julian Joseph Trio and Harriet Mackenzie: worldheartbeat.org
November 25 – Kosmos Ensemble, Charity Concert in aid of the World Heart Beat Music Academy: worldheartbeat.org
March 2, 2024 – Harriet Mackenzie and Danny Driver: worldheartbeat.org