After nearly 60 years, a pianist returns to Decca
Sunday, January 16, 2022
Ruth Slenczynska, 96, to release a new album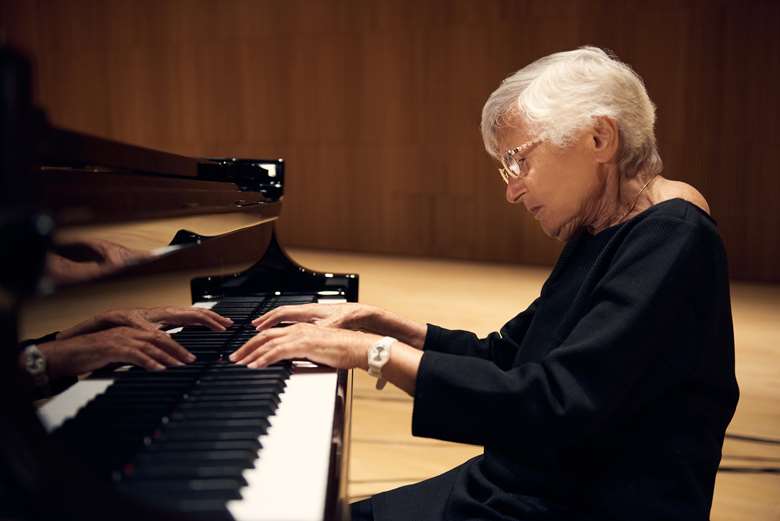 The American pianist, and Rachmaninov's last pupil, Ruth Slenczynska, has recorded a new album for Decca – nearly 60 years after her last for the company. 'My Life in Music' will be released on March 18 and contains pieces by her fellow student and friend Samuel Barber, Chopin (whose music she played at the memorial service for another friend, Vladimir Horowitz, and which has run like a thread throughout her career), Debussy, Grieg and Bach.
The album is released in association with Universal Music Australia, who oversaw the issue in 2021 of a ten-CD set 'Complete American Decca Recordings' which Jeremy Nicholas praised in our pages last March, writing that 'Slenczynska has that magic and rare gift of being able to astonish you with a virtuoso technique and move you with the beauty of her phrasing.'
Dominic Fyfe, Label Director of Decca Classics commented that 'We are privileged to have Ruth record for Decca again, some 66 years since she first recorded for the label in New York. One of her earliest producers was Thomas Frost and we were delighted to unite her with Thomas's son David, the multi Grammy Award-winning producer, for this new album. Decca has a long-cherished history of bringing great pianists back to the studio, from Shura Cherkassky to Jorge Bolet. Ruth was friends with them both and her pianism is one of the last living links to that golden era.'
Born in 1925 in Sacramento, CA, to Polish parents, Slenczynska made her debut aged four, appeared on television for the first time the next year and, at six, gave her European debut in Berlin. As a child, Ruth Slenczynska was taught by some of the century's piano legends including, as well as Rachmaninov, Egon Petri, Alfred Cortot and Josef Hoffman. Still an active performer, Slenczynska played at the 2021 Chopin International Festival and Friends last October in the Polish Embassy in New York and is set to celebrate her 97th Birthday with a recital at Lebanon Valley College, PA, on February 6.