Apple Music launches a new standalone app for classical music: Apple Music Classical
Thursday, March 9, 2023
Apple Music Classical will offer access to the world's largest classical music catalogue with over five million tracks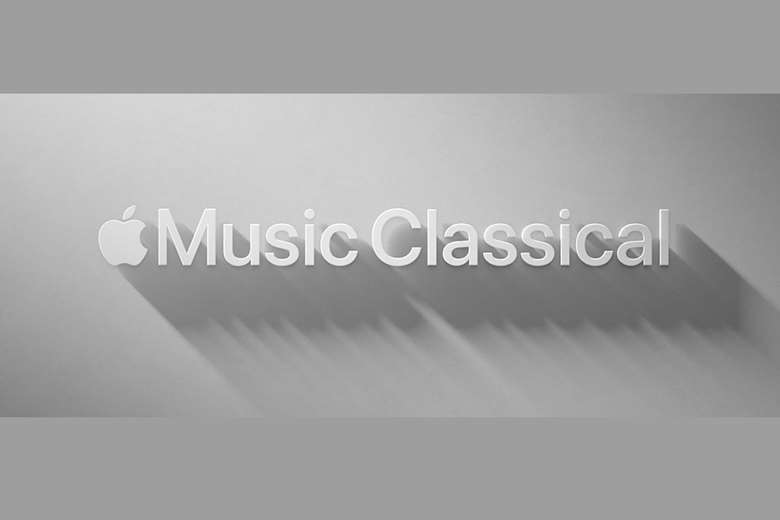 Apple Music has today announced the launch of a new standalone app dedicated to classical music. Apple Music Classical will be available from March 28 and will offer access to the world's largest classical music catalogue of over five million tracks in the highest audio quality (up to 192 kHz/24 bit Hi-Res Lossless) with thousands of recordings in immersive spatial audio, as well as numerous exclusive albums.
According to the announcement, Apple Music Classical will offer an experience tailored for the classical music listener with the ability to search by composer, work, artist, or even catalogue number, and find specific recordings instantly, thanks to complete and accurate metadata. It will also offer 'hundreds of curated playlists, thousands of exclusive albums, composer biographies, deep-dive guides for many key works, intuitive browsing features and much more'. 
Apple is working with some of the world's leading classical musicians and classical music institutions to 'offer Apple Music Classical listeners new, unique and exclusive content and recordings at launch and beyond'.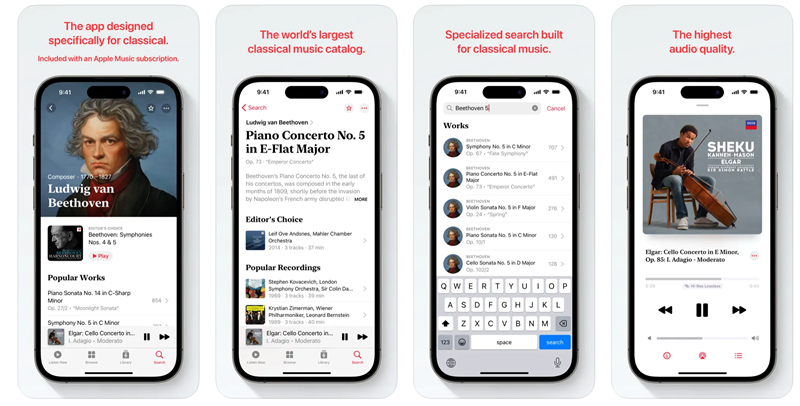 Apple Music Classical will require a subscription to Apple Music (Individual, Student, Family or Apple One) and will be available worldwide (except for China, Japan, Korea and Taiwan with those regions following). It will available for all iPhone models running iOS 15.4 or later, with Apple Music Classical for Android coming soon. 
Apple Music has created exclusive artworks including a series of 'unique, high-resolution digital portraits for many of the world's greatest composers, with more to come. Specially commissioned from a diverse group of artists, each image blends historical research with colour palettes and artistic references from the relevant classical period.
How to get Apple Music Classical
Apple Music Classical can be pre-ordered today on the App Store. (Once pre-order is complete, Apple Music Classical will automatically download at launch to enable immediate listening for users who have Auto Update turned on in their settings.)
For up-to-date news and updates about Apple Music Classical, you can follow them on Twitter @appleclassical.