Britten to be honoured with a statue outside his birthplace
Monday, May 2, 2022
Lowestoft sculpture to depict composer as a boy, looking out towards the sea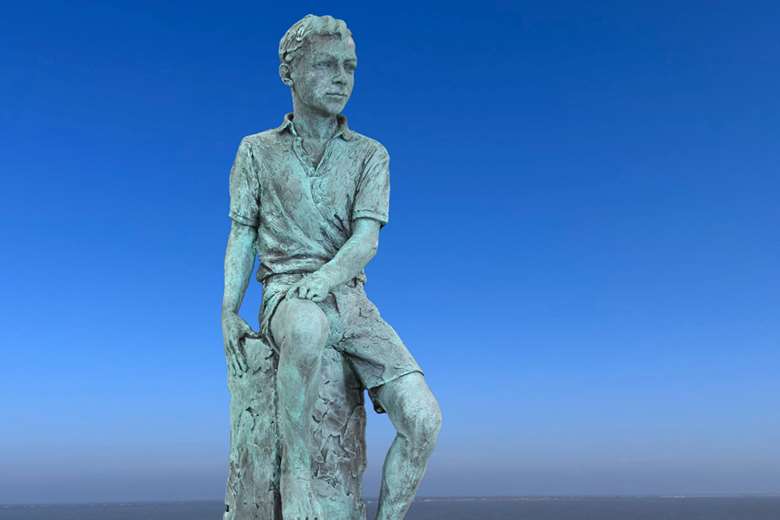 A statue of Benjamin Britten as a boy is to be placed outside his childhood home in Lowestoft.
Cast in bronze, the sculpture will be created by Ian Rank-Broadley, whose work includes the recent statue of Diana, Princess of Wales in Kensington Gardens, as well as the image of Her Majesty the Queen which has featured on coins since 1998.
The composer will be depicted facing out towards the North Sea, which inspired so much of his music, particularly the evocative Four Sea Interludes from Peter Grimes.
The campaign for a statue to honour the composer in the town of his birth, and in so doing to inspire Lowestoft's future generations, has been led by broadcaster and children's author Zeb Soanes - who will be familiar to many as the voice of BBC news broadcasts, the Shipping Forecast and even a recording of Walton's Façade. Soanes grew up in the Suffolk coastal town, and performed there in Britten's Noye's Fludde as part of the composer's 2013 centenary celebrations.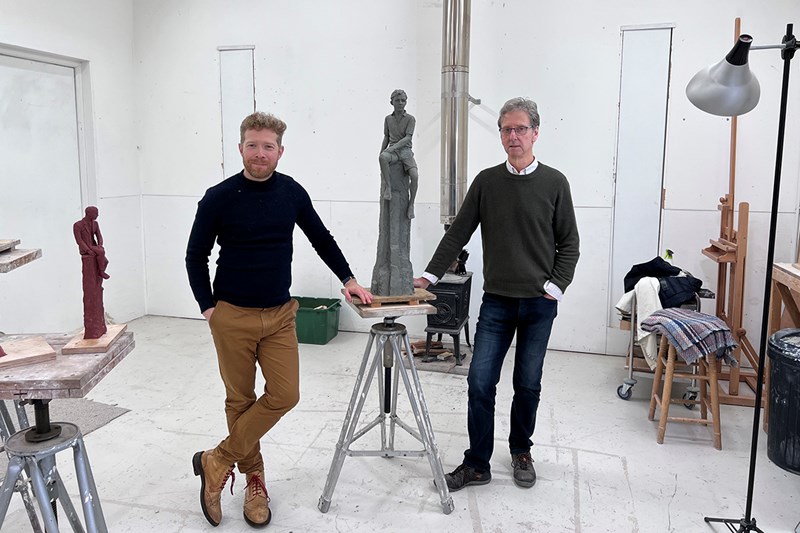 Zeb Soanes, who has led the campaign for the statue, and sculptor Ian Rank-Broadley, with the maquette of Britten
'Rather than the adult Britten at the height of his powers, we choose to celebrate him as the Lowestoft boy who went on to achieve great things,' said Soanes. 'We hope this beautiful statue will inspire future generations of Lowestoft children to gaze out to the horizon and dream big. When Britten was made a Freeman of Lowestoft in 1951, he said, "As an artist I want to serve the community". I believe he would be delighted that, 70 years later, this image of his young self will continue to do that.'
Ian Rank-Broadley, who remembers holidaying in Lowestoft as a child, said 'The genius of Britten appeared in childhood. A statue of him as a boy in Lowestoft can inspire generations of children to follow their dreams. Bronze is for eternity, Britten deserves no less'.
Supporters of the statue range from singers Dame Janet Baker and Sir Thomas Allen, to Downton Abbey creator, Julian Fellowes - a full list can be found here. Meanwhile, the brewery company Adnams – based a little down the Suffolk coast in Southwold – has distilled a special limited edition Britten whisky, which will be bottled in May and sold through their website to help raise funds for the statue. The overall project is projected to cost around £100,000.
The maquette of the sculpture will go on public display at the town's First Light Festival over the weekend of June 18 and 19, and the hope is to unveil the final statue in 2023. To find out more, visit brittenasaboy.com