Celebrate the music, lives and legacy of The Greatest Tenors
Friday, May 21, 2021
Special Collector's Edition published today by Opera Now magazine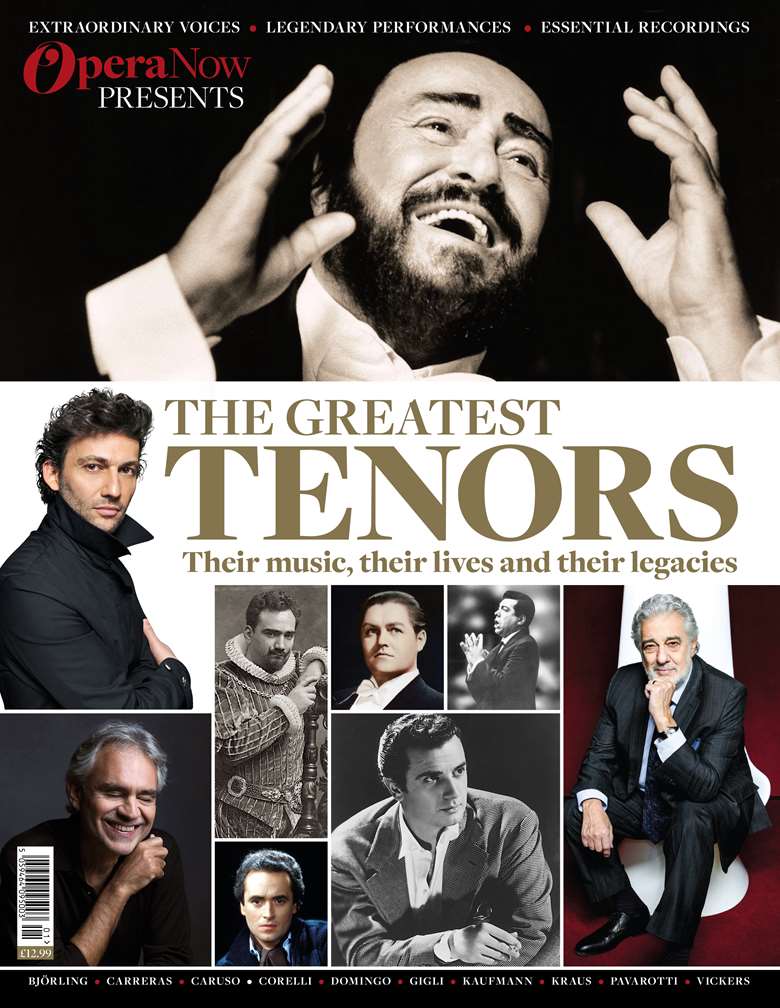 Opera Now, Gramophone's sister magazine, has just launched a special Collector's Edition publication, The Greatest Tenors, celebrating the music, lives and legacy of legendary singers and putting a spotlight on the compelling, emotionally charged qualities of the tenor voice.
Ashutosh Khandekar, Editor-in-Chief of Opera Now introduces the publication: 'In The Greatest Tenors, we have chosen not just the most beautiful voices (though they are well represented in this collection), but singers who display versatility, charisma, durability and above all something distinctive in their voices and personalities that deepens our understanding of tenor singing and the sheer range of its artistry.'
The collection spans more than a century of outstanding tenors, from Enrico Caruso, the first celebrity of the recording era, to legendary names such as Beniamino Gigli, Franco Corelli, Jussi Björling, Alfredo Kraus, Jon Vickers, Luciano Pavarotti, José Carreras and Plácido Domingo. Also featured are the great tenors of today tipped to be the legends of the future, including Jonas Kaufmann whose unique voice and engaging stage presence place him at the forefront of modern tenor singing. Alongside these great figures of the operatic stage, the edition explores the hugely influential film career of Mario Lanza and the unprecedented popular appeal of Andrea Bocelli.
In The Greatest Tenors you will find a series of beautifully illustrated profiles and exclusive interviews, along with reviews and expert commentary drawn from more than 30 years of Opera Now.
The Greatest Tenors is available to order now for just £12.99. Get your copy online by clicking here or call +44 (0)1722 716997.
The Greatest Tenors is also available as part of a special bundle offer along with our recent publication Gramophone Presents…J.S. Bach - to buy both together for just £22.99, visit: bach-greatest-tenors-bundle