David Lloyd-Jones, conductor, has died aged 87
Tuesday, June 14, 2022
Born November 19, 1934; died June 8, 2022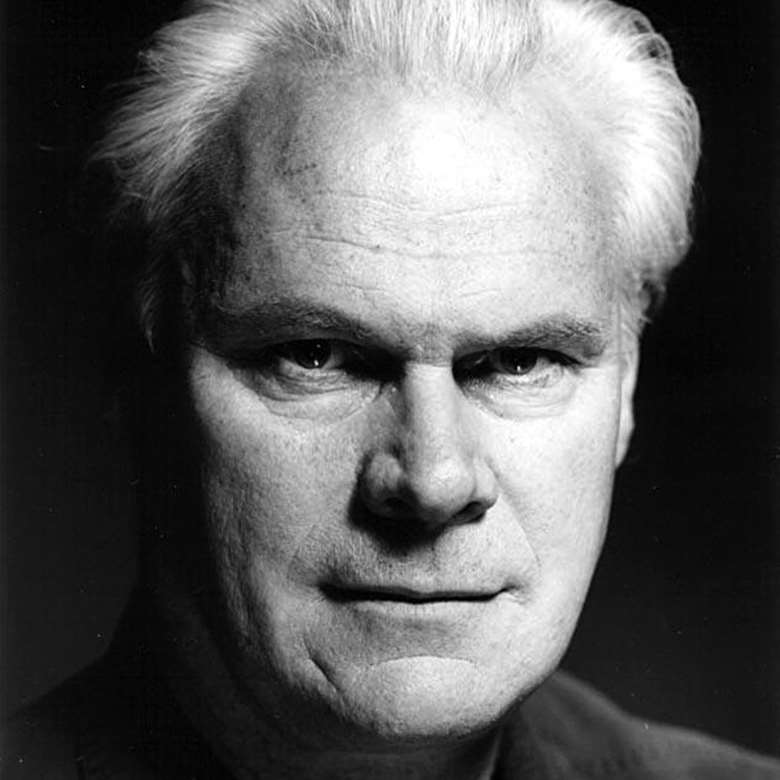 David Lloyd-Jones's impact on musical - particularly operatic - life in the UK during the past half century was a hugely significant one. As founding Music Director of Opera North he helped create an organisation deeply valued for its musical excellence, but also for having established a leading opera company in a part of the country not, at the time, served by one, and one which is now is an integral part of the country's musical scene. 
Launched in 1978, initially as English National Opera North, Lloyd-Jones was the first to lead both the organisation and the associated orchestra, the English Northern Philharmonia (later renamed the Orchestra of Opera North). In the first season alone he conducted six productions: Samson et Dalila, La bohème, The Magic Flute, Hansel and Gretel, Peter Grimes and The Marriage of Figaro.
Two years later, he announced: 'the third season of ENON sees the company settling more firmly into the patterns which will eventually become its norm and make its connection with the company at the Coliseum increasingly unnecessary' - and a year on it became independent of its London parent, the company declaring that 'Opera North asserts decisively that it has left its infancy behind it'. Lloyd-Jones served throughout that first decade of maturity, standing down 50 productions later in 1990.
He brought his particular passion for Russian literature and opera to the company's work, in 1982 conducting Borodin's Prince Igor, with Prokofiev's The Love For Three Oranges and Mussorgsky's Boris Godunov (a work he had a particular affinity for, having made a new edition of the opera for OUP in 1969) following in subsequent seasons. Indeed, it was this area of repertoire that had featured in the earliest of his recordings to make our pages, an album of Russian Orchestral Music on Philips (June 1972) - 'vivid performances of an unusually imaginative collection of works, this is an outstanding disc'. Although interestingly in an interview in Gramophone the previous year he had cited a special love for Schumann, Mendelssohn and the late German Romantics. Perhaps the conclusion to draw is that Lloyd-Jones was simply a musician with broad and embracing interests. 
Lloyd-Jones had spent the early part of the Second World War in Wales, before returning to London towards the end of the conflict, attending Westminster School, and marking his 10th birthday hearing Thomas Beecham conduct the London Philharmonic Orchestra in the Royal Albert Hall. Studying at Magdalen College, Oxford, Lloyd-Jones was appointed répétiteur at Covent Garden in 1959, making his professional conducting debut two years later with the Royal Liverpool Philharmonic Orchestra. Opera over the following decades included Boris Godunov with Scottish Opera in 1967, Carmen with Welsh National Opera in 1969, and Prokofiev's The Love for Three Oranges with Sadler's Wells Opera in 1970.
After leaving Opera North he pursued a freelance conducting career, and built an impressive catalogue of recordings for Naxos, with a strong focus on British composers. His recording of Bliss's A Colour Symphony and Adam Zero was named Gramophone's Recording of the Month in October 1996.
Over the following decade or so, he received many Editor's Choices, including in 2004 the accolade for an album of Delius Orchestral works, the following year three for albums of Bliss, Lambert and Vaughan Williams (including the first recording of Willow-Wood, a setting of words of Dante Gabriel Rossetti), and in 2006 for a recording of William Alwyn's Symphony No 4 and Sinfonietta - something he repeated with another Alwyn album in 2011, this time of the Violin Concerto. There were also well-received recordings of music by Walton, Delius, Bax and Stanford. 
Richard Mantle, today's General Director of Opera North, paid tribute: 'David was one of the people who truly defined the special character of Opera North. We wouldn't be the Company we are today without his fervour, passion and determination, which has taught us all the art of the possible is here to stay. Even those of us now at Opera North who did not have the privilege of knowing or working with him will recall the name David Lloyd-Jones with huge admiration, respect, love and gratitude.' 
They are sentiments that record collectors will equally hold for this much-admired conductor.