Decca Classics signs Finnish conductor Klaus Mäkelä
Wednesday, March 31, 2021
Debut recording will be a Sibelius symphony cycle with the Oslo Philharmonic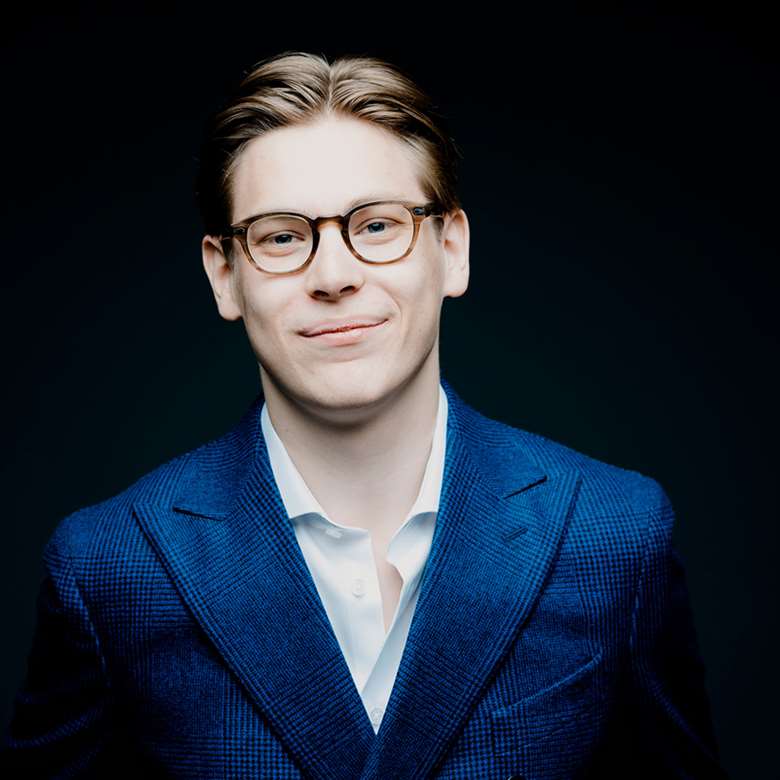 Decca Classics has today announced the signing of Klaus Mäkelä, the Finnish conductor whose career already includes two prestigious posts. Mäkelä took up the role of Chief Conductor of the Oslo Philharmonic in August last year, and will also become Music Director of the Orchestre de Paris in September 2022.
His debut recording will be a complete Sibelius symphony cycle with the Oslo Philharmonic, including the symphonic poem Tapiola and the fragments of the Eighth Symphony (the release date has not yet been announced). Sibelius's music was a key thread throughout his inaugural season in Oslo – you can watch a film of Symphony No 1 from the partnership, published earlier this month, below.
'I am really happy and honoured to join Decca Classics', said Mäkelä. 'Decca is the record label I have admired above all others, not only for its great roster of artists and catalogue of legendary performances, but also for its unique sound and attention to quality. In the coming seasons, I look forward to recording with both the Oslo Philharmonic and Orchestre de Paris and to choosing repertoire that suits the musical identity and sound of each orchestra and their halls.'
The announcement is Decca Classics's first conductor signing in 40 years, since Riccardo Chailly made his Decca debut in 1978 - the beginnings of an incredibly successful conductor-label partnership. Chailly, was aged 25 that year – the same age Mäkelä is now.
Dominic Fyfe, the label's Director, said: 'Klaus is a born conductor. His charisma and natural authority are winning the respect of the world's greatest orchestras, from Cleveland to the Concertgebouw, in addition to his twin appointments in Oslo and Paris.
'Klaus is also a born recording artist and in his hands the classic "Decca Sound" has found a future champion. Decca has always signed conductors with remarkable longevity – from Solti to Chailly – and with Klaus we look forward to a long, fruitful and fascinating journey ahead,' added Fyfe.