Gareth Malone unites singers with his Great British Home Chorus
Wednesday, April 1, 2020
Nearly 300,000 people have tuned in for the first online session hosted by Decca Records on YouTube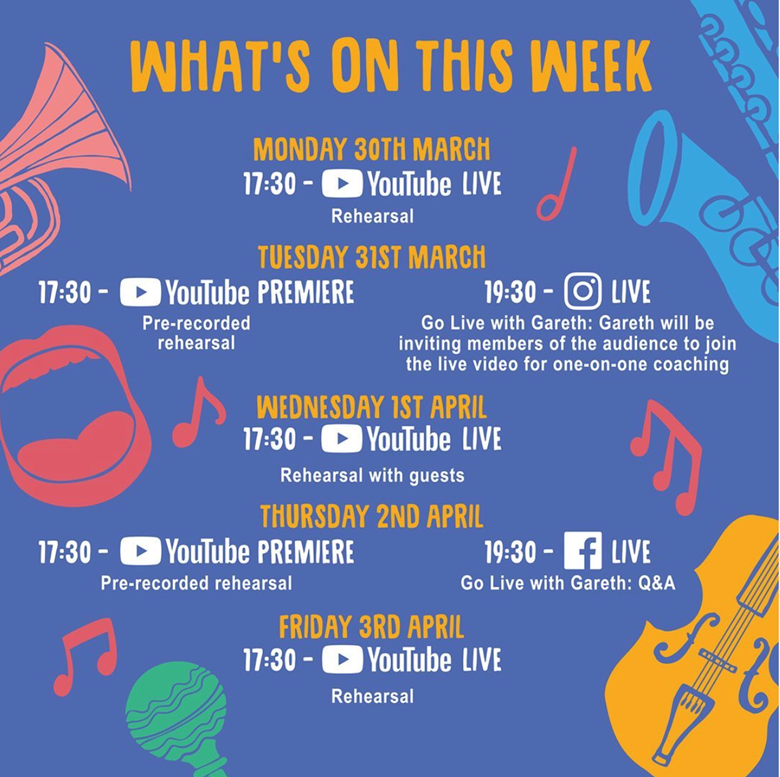 TV choral conductor Gareth Malone, who presented the acclaimed BBC series The Choir, has brought singers of all ages and nationalities together with his innovative Great British Home Chorus. Launched on the Decca Records YouTube channel on March 23, the first session included warm-ups and a performance of 'You are my sunshine'. Nearly 20,000 people tuned in live, and the video has since attracted nearly 300,000 total views. Eight episodes in, the virtual choir is reaching an average of 20,000 live viewers per rehearsal.
The overall audience is international and cross-generational, though half the viewers are aged 55 and above. The project will now be serialised for television, again for the BBC.  A Corporation spokesperson said: 'With Britain and the world facing an unprecedented crisis, people in isolation are turning to song to help them through. Now, the nation's favourite choirmaster is harnessing that positive energy and bringing all those who are staying in their homes, but who want to sing, together.'
To join in or for more information visit Decca's Great British Home Chorus website.