Gramophone Classical Music Awards 2022 shortlist is revealed!
Thursday, September 1, 2022
Read the reviews of the 72 albums shortlisted for this year's Gramophone Classical Music Awards in our free digital magazine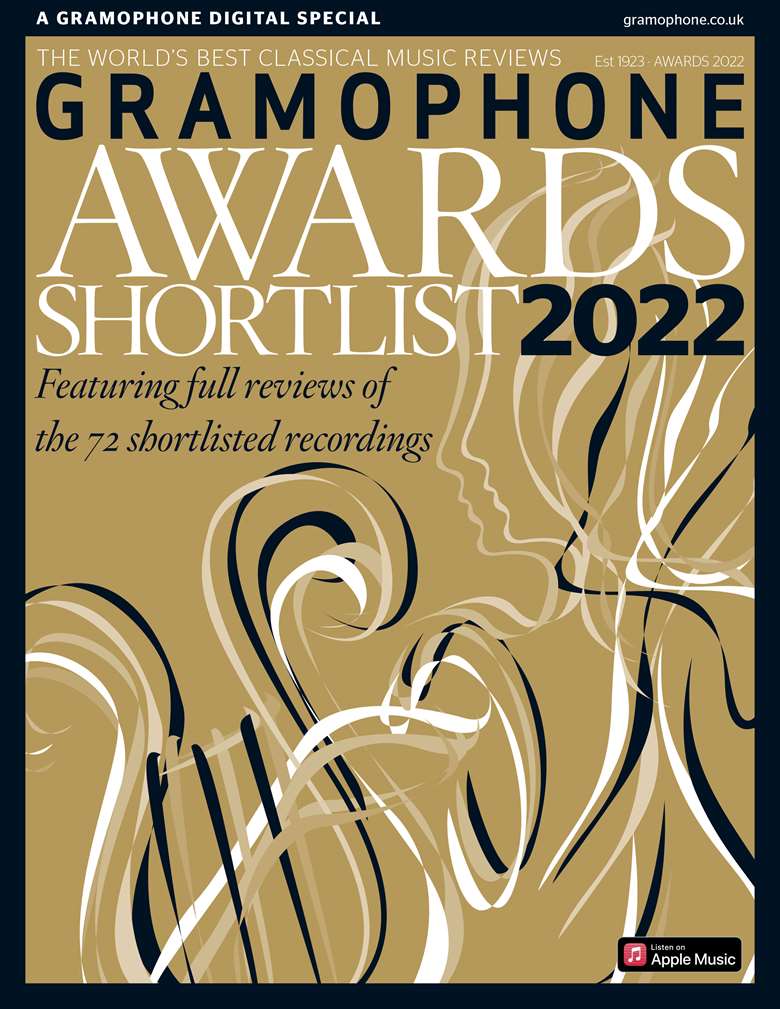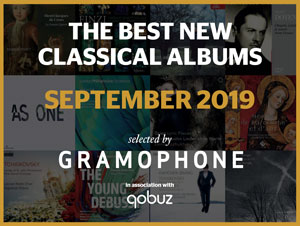 Today, the 72 recordings that form the second round of the Gramophone Classical Music Awards 2022 are revealed in a free-to-view digital magazine. From this list of celebrated recordings, an album will be chosen as the winner in each of the 11 recording categories, and from that shortlist, a single album will be named 'Recording of the Year' on October 4.
➔ The Gramophone Classical Music Awards 2022 Shortlist
Editor-in-Chief James Jolly introduces this year's Shortlist
Another strong year, when recorded music has still I suspect occupied more of our time than live – and I wonder whether for many people that's going to be the new norm. I hope not, but it certainly wouldn't mean any paucity in your musical diet. Once again, as the date for the annual Gramophone Classical Music Awards looms – October 4 – we reveal the field that will produce the 12 recording category winners.
After an initial round based on the monthly Editor's Choice recordings (from the 13 issues published between June 2021 to May 2022) and then supplemented by any additions proposed by our critics (and subsequently reduced by specialist committees), we reach the general vote into which any of our 40-plus reviewers can opt. Each category comprised six recordings and the late spring and summer were devoted to listening to select the winning albums which will be presented, along with the artist and 'special' awards, at our Awards ceremony on October 4 (the online stream will released on October 7 and remain available to view for 90 days).
As always, the 72 recordings whose reviews we print in this special digital magazine mirror the extraordinary range put out every year by the industry, from the very familiar – but eternally popular – to the very rare, by way of some cleverly programmed albums.
There are some interesting spotlights being shone this year: the Danish composer Hans Abrahamsen makes two appearances in the Contemporary category while Kirill Petrenko takes charge of three different recordings (as one of the conductors joining Frank Peter Zimmermann in the Concerto, conducting Mahler in Orchestral and Korngold in Opera – and only one recording features the Berliner Philharmoniker; the other two find him in front of his former orchestra, that of the Bavarian State Opera which, this year, launched its own label, securing nominations for all three of its first releases. It's also good to see Dame Mitsuko Uchida's long-awaited return to the recording studio acknowledged in the Piano category, and it's nice to see an organ recording making a rare appearance this year (aided, no doubt, by our decision last year to spin Piano off into its own category). Happy listening! 
➔ The Gramophone Classical Music Awards 2022 Shortlist
Shortlist Playlist
Listen to tracks from many of this year's shortlisted albums in our Gramophone Awards Shortlist Playlist, exclusively on Apple Music.