Gramophone Classical Music Awards 2023: The Shortlist
James Jolly
Friday, September 1, 2023
We reveal the 66 recordings that have been shortlisted for Gramophone Awards in our free digital magazine, which comes complete with the original reviews of each album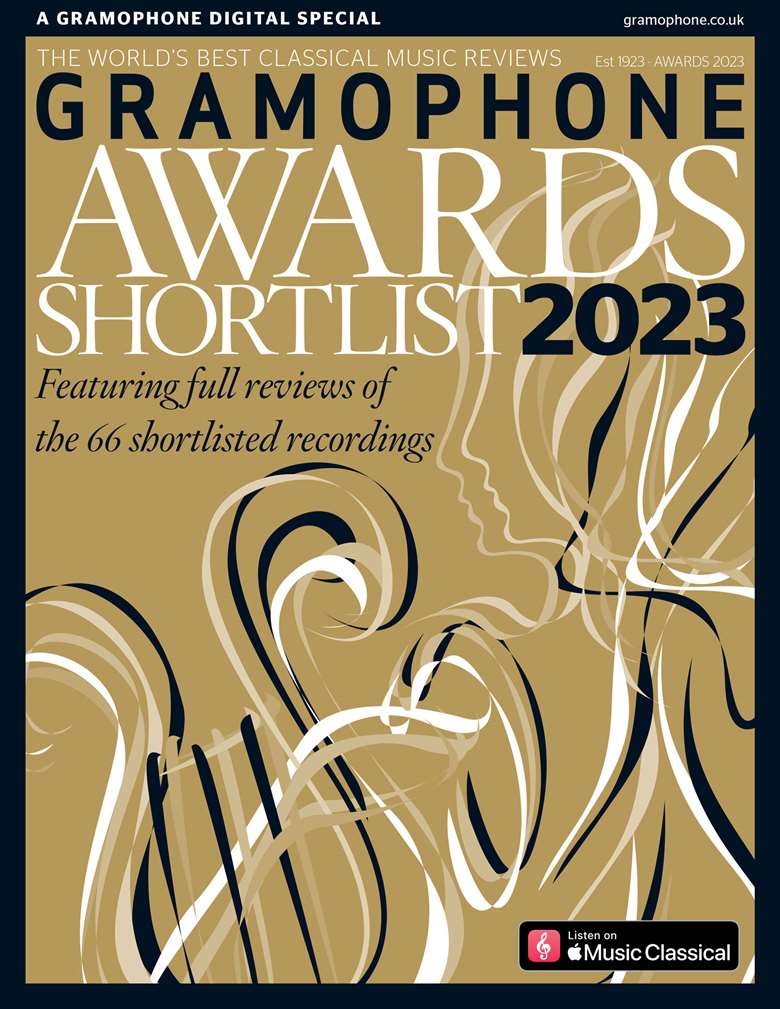 Every year at this time we reveal the shortlist of the Gramophone Classical Music Awards in a free digital magazine: so here, once again, are all the recordings (six in each category) that have occupied our jury's attention over the summer months. These 11 sixes are the result of an initial round of voting that narrowed down many hundred recordings (all the Editor's Choice releases from the 13 magazines published between June 2022 and May 2023, as well as any added by our critics).
➤ Read the 2023 Gramophone Classical Music Awards Shortlist
As always, there are plenty of wonderful recordings here, and as usual it's a mouth-watering mix of classic repertoire in interpretations that speak in the language of our time, as well as music we may never have encountered before: who, except for specialists, has heard of the choral music of Ludwig Daser, for example, or ever listened to Meyerbeer's Robert le diable from end to end, or even heard of many of the composers given a wonderful lease of life by sopranos Véronique Gens and Sandrine Piau on their enchanting album 'Rivales' (in the Voice & Ensemble category)?
Once again the Piano category stands out as impressively strong: Leif Ove Andsnes, Bertrand Chamayou, Benjamin Grosvenor, Marc-André Hamelin, Krystian Zimerman and, an astounding feat for an amateur pianist, Paul Wee, make up a colossally powerful shortlist.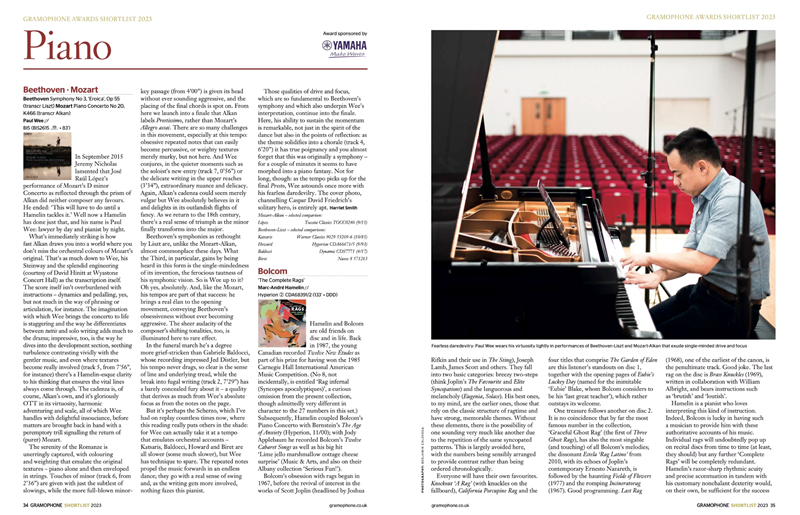 Interestingly, music of the 20th century is very well represented and the Orchestral category offers an entirely 20th-century field with Langgaard, Messiaen, Nielsen, Rachmaninov and Weinberg on single-composer albums alongside another of John Wilson's beautifully programmed collections featuring Delius, Elgar, Howells and Vaughan Williams. Similarly, the Concerto category juxtaposes Elgar and Bloch, Kalabis, Krása and Martin≤, Ravel, Saint-Saëns (a rare 19th-century contender here), and two different versions of Stravinsky's Violin Concerto.
As always, the voting process is an excuse for many very indulgent hours spent listening to these recordings – in the age of streaming instant access makes it so much easier (and now that Hyperion has entered the streaming era, a treasure trove has suddenly been flung open). We hope that, in a musical legacy of mind-boggling riches, these following pages might give you some ideas for your listening over the next few weeks. On October 4, Gramophone's Award winners for 2023 will be revealed, and one of those will emerge with the title 'Recording of the Year'. Why not try and guess which one it'll be!