Gramophone Presents … My Classical Music
Wednesday, September 6, 2023
Your favourite stars on the composers, artists and albums they love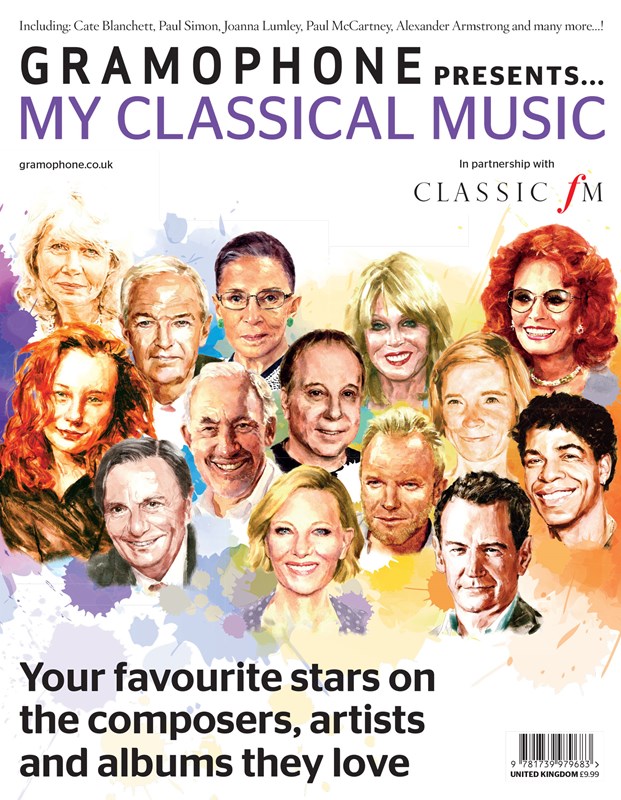 Every month for more than two decades, Gramophone has talked to a leading figure – from authors, actors and architects to stars from the world of rock and sport, plus politicians, presenters and comedians – and asked them about their love of classical music and the role it plays in their life, as well as the recording they couldn't live without.
In partnership with Classic FM, we've drawn together nearly 100 of our most fascinating My Music interviews for this special print edition.
Find out which composers, works and artists have enriched the lives of some of today's most famous celebrities including Sir Paul McCartney, Dame Joanna Lumley, Armando Iannucci, Alexander Armstrong, Sting, Paul Simon, Cate Blanchett and many more.
Gramophone Presents … My Classical Music is available from newsagents, priced £9.99, or via mail order by clicking here.
This new publication is the latest volume in the Gramophone Presents … series, which also includes editions on Mozart, Mahler, Bach, Beethoven and Film Music. Find out more about these at the links below this story.