Gramophone's Orchestra of the Year Award 2021: Revealing the 10 nominated ensembles
Thursday, July 1, 2021
The only award decided on by public vote, Orchestra of the Year celebrates collaborative music-making at the highest level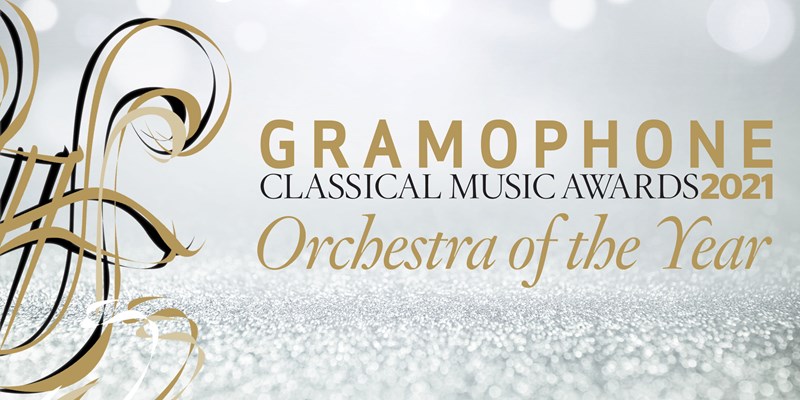 For the fourth consecutive year, the Gramophone Classical Music Awards will be naming an Orchestra of the Year. The only award decided on by public vote, Orchestra of the Year celebrates collaborative music-making at the highest level.
In the footsteps of the Seattle Symphony (2018's winner), the Hong Kong Philharmonic (2019) and The Philadelphia Orchestra (2020), the contenders for the 2021 Orchestra of the Year Award are:
Academy of Ancient Music (UK)
Accademia Bizantina (Italy)
Bamberger Symphoniker (Germany)
Berliner Philharmoniker (Germany)
The Cleveland Orchestra (USA)
Philharmonia Orchestra (UK)
Orchestre symphonique de Montréal (Canada)
Minnesota Orchestra (USA)
Singapore Symphony Orchestra (Singapore)
Tonhalle-Orchester Zürich (Switzerland)

Nomination comes as a result of each ensemble impressing our editors and reviewers by its work on record, and all 10 have released magnificent and often thought-provoking new albums over the past 12 months. This year's 10 sees a number of collaborations with a new chief conductor that have caught our attention, but also a few long-term partnerships where experience and mutual respect provide their own rewards.
We have created 11 Apple Music playlists in lossless audio – one for each ensemble, as well as a dynamic playlist that will be updated throughout the summer, exclusively available to listen to on Apple Music. Listen HERE.
Voting opens at noon on Thursday, July 1 and remains live until 8am (BST) on Monday, September 13. Votes can be cast here: gramophone.co.uk/awards. The Orchestra of the Year will be revealed on October 5 at the 2021 Gramophone Classical Music Awards.