Gustavo Dudamel takes up new job in Paris
Friday, April 16, 2021
The Venezuelan conductor signs up for his first operatic post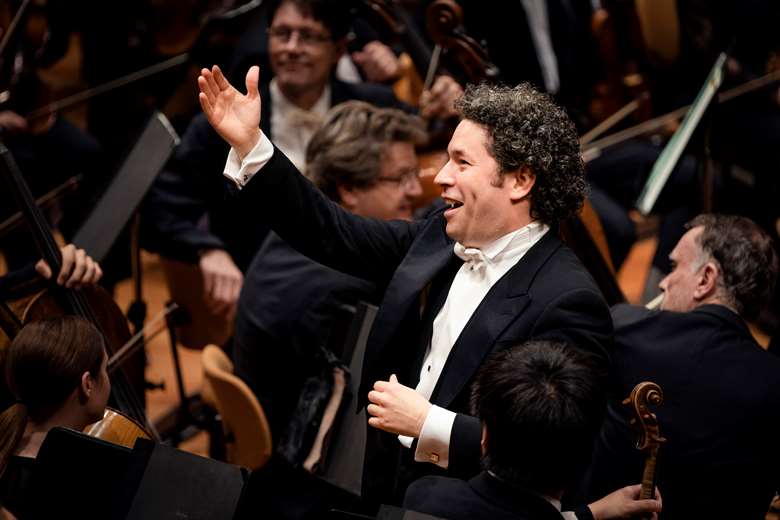 The Opéra de Paris has named Gustavo Dudamel, Music Director since 2009 of the Los Angeles Philharmonic, as its new Music Director. Making the announcement, the Opéra de Paris's General Manager Alexander Neef revealed that Dudamel's contract would be for six seasons as of August 1, 2021. Dudamel succeeds Philipe Jordan who has moved to head up the Vienna State Opera.
Dudamel commented that 'From the first downbeat, my experience with the artists of the Paris Opera was simply magnificent. The immediate sensation at that decisive encounter - feelings of trust, connection, musicality, and a shared vision - were born from this first meeting in 2017. The exceptional level of the musicians of the Orchestra and the artists of the Chorus and the strong bond that we were able to weave together during the rehearsals and the performances of La bohème are what made me accept Alexander Neef's proposal. The orchestra is a microcosm for society, with many people playing different parts towards one common creative goal. The opera is an entire universe unto itself, containing the full multitude of what the human spirit is capable of creating.'
Alexander Neef added that 'Over the past ten years, I have had the good fortune to hear him in the Mozart/Da Ponte trilogy at the helm of the Los Angeles Philharmonic, as well as in works by John Adams and more recently in Verdi's Otello at the Metropolitan Opera in New York and at the Liceu in Barcelona. I was won over by his conducting, as were his audiences. In the course of our numerous exchanges, I realised the extent to which he was the one who could share and transmit his love of opera to the widest possible audience. His appointment reflects our determination to reach out and commit ourselves to an ambitious project that will continue to enhance the reputation of our institution through opera and ballet productions, along with symphony concerts not only in our theatres, but elsewhere, in a repertoire ranging from classical to contemporary. His proven commitment to artistic and educational projects and his conviction that culture should be accessible to all will provide new momentum and accompany us in our mission.'
Dudamel was born in 1981 in Barquisimeto, Venezuela. He graduated from the Venezuelan educational programme El Sistema. At the age of 18, he was appointed Music Director of the Simón Bolívar Symphony Orchestra of Venezuela. In 2004, he won the first Gustav Mahler Conductors' Competition initiated by the Bamberg Symphony Orchestra, and his career took off internationally. From 2007 to 2012 he was the Music Director of the Gothenburg Symphony Orchestra. He was named Gramophone's Artist of the Year in 2011.