Hi-Fi company Devialet partners with the Royal Albert Hall
Andrew Everard
Tuesday, January 30, 2018
Partnership aims to take performances beyond the hall ... including to late-comers waiting outside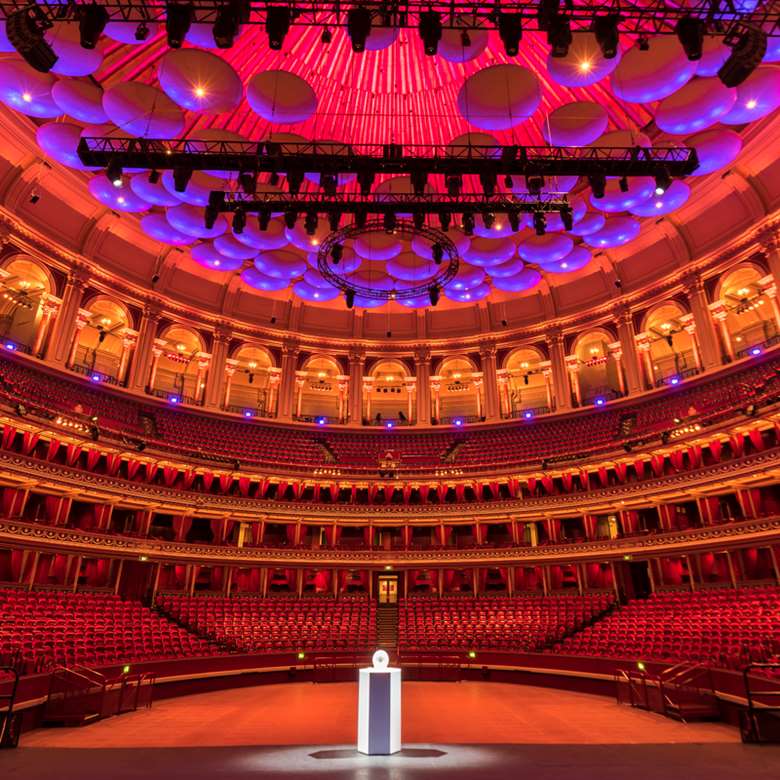 French high-end audio company Devialet has announced a partnership with London's Royal Albert Hall. The co-operation will see the installation of an 'immersive experiential space' inside the venue's Door 6 main entrance, and concerts streamed out to educational and other partners using the company's Phantom loudspeakers.
The move follows a similar deal with the Paris Opera, which has seen a Devialet installation in the Palais Garnier and the availability of performances for streaming to owners of the company's products worldwide, both live and as recordings.
As well as creating a listening experience in the Royal Albert Hall, which will also allow latecomers to enjoy in high-quality sound what's already going on in the auditorium, Devialet will participate in the venue's Education and Outreach programme. This reaches more than 185,000 participants a year, from schools and other youth organisations to charities such as Music for Youth.
The aim is that 'people outside the venue, including those not able to visit the Hall itself, will therefore be able to experience the exact sound of the unique concert hall for the first time, live.' Royal Albert Hall Chief Executive Crag Hassall adds that the plan 'will improve the experience of our visitors and bring our concerts to those who might not otherwise get to enjoy them.'
Founded in Paris in 2007, Devialet built its reputation on its range of slimline 'Analogue Digital Hybrid' amplifiers, which combine high power with advanced technology such as the ability to be tuned to suit the characteristics of specific loudspeakers. More recently it has introduced its Phantom range of speakers, which have built-in streaming, control and amplification, and can be used as a standalone audio solution, or combined to make even more room-filling arrays. Its current flagship model, the £2190 Gold Phantom, combines 4500W of amplification with opposed low-frequency drivers designed to deliver what the company calls 'implosive bass'.
Devialet also partners with the Fondamenta label, also based in Paris, to support the remastering of classic jazz performances as part of its 'Lost Recordings' series, which is available on CD and as hi-res 'studio master' downloads.