Mezzo Elena Obraztsova has died
Gramophone
Monday, January 12, 2015
Born July 7, 1939; Died January 12, 2015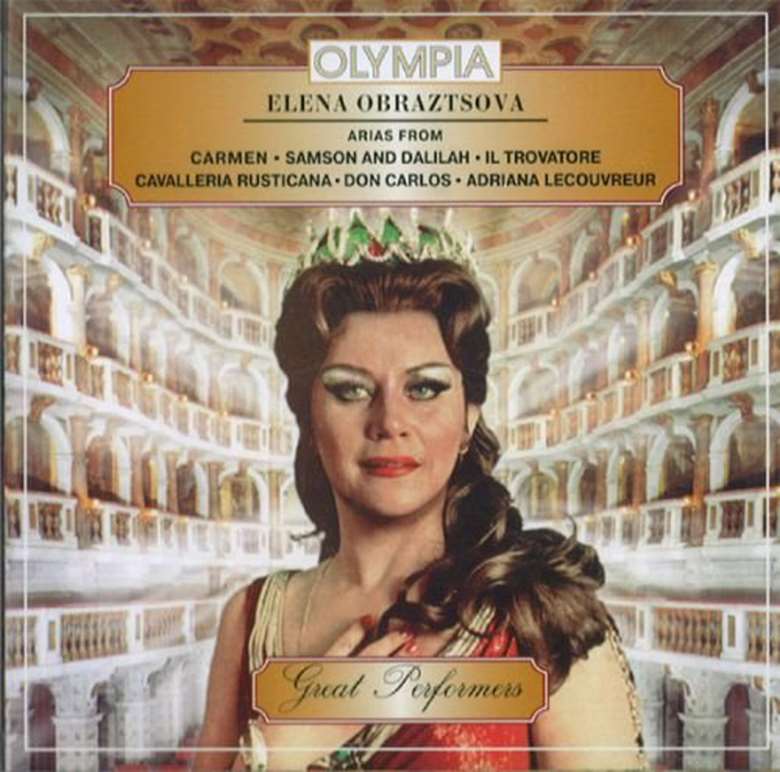 The Russian mezzo-soprano Elena Obraztsova has died at the age of 75.
Obraztsova became a soloist at the Bolshoi Theatre in 1964 and went on to appear at the Met, La Scala and Covent Garden. She made several notable recordings, frequently alongside Plácido Domingo, perhaps most famously starring in Franco Zeffirelli's staging of Carmen at La Scala opposite Domingo's Don Jose with Carlos Kleiber conducting (a recording still available on DVD).
Other notable recordings include Amneris in Verdi's Aida from La Scala with Claudio Abbado on the podium, Mascagni's Cavalleria Rusticana again opposite Domingo on DG DVD with Georges Prêtre, Saint-Saëns's Samson et Dalila for DG in Paris with Barenboim and Massenet's Werther for DG with Riccardo Chailly.
Obrazstova's voice was described by John Steane (Gramophone, July 1978) as 'large, forward and challenging'. This 'challenging' quality sometimes failed to translate to her recordings. For instance, Alan Blyth said of her appearance in Samson et Dalila: 'She is somewhat too much of the devil rather than the seductress. Besides, her line in her important solos is often bumpy, the registers never integrated.' And Richard Fairman said of her turn in the Covent Garden Luisa Miller with Maazel: 'Obraztsova's thick-voiced Federica is a liability'.
But sometimes, as in her Azucena in Karajan's Verdi Il trovatore, alongside Leontyne Price and Franco Bonisolli, she could be magnificent. Hilary Finch wrote in Gramophone: 'The sheer concentration she brings to the character's complexity through every densely focused register of her voice is rare indeed: in shading and grading every line is archetypal Verdian style, she creates a vividly potent scena in her every aria. '