Miloš signs to Sony Classical
Monday, April 4, 2022
The guitarist to begin new label relationship with a Baroque album in early 2023
Miloš Karadaglić - the guitarist, and former Gramophone Young Artist of the Year, Editor's Choice recipient and cover artist - has been signed by Sony Classical.
The exclusive long-term partnership between the label and Miloš - the guitarist is usually known by just his first name - will begin with an album exploring Baroque repertoire, planned for release in early 2023.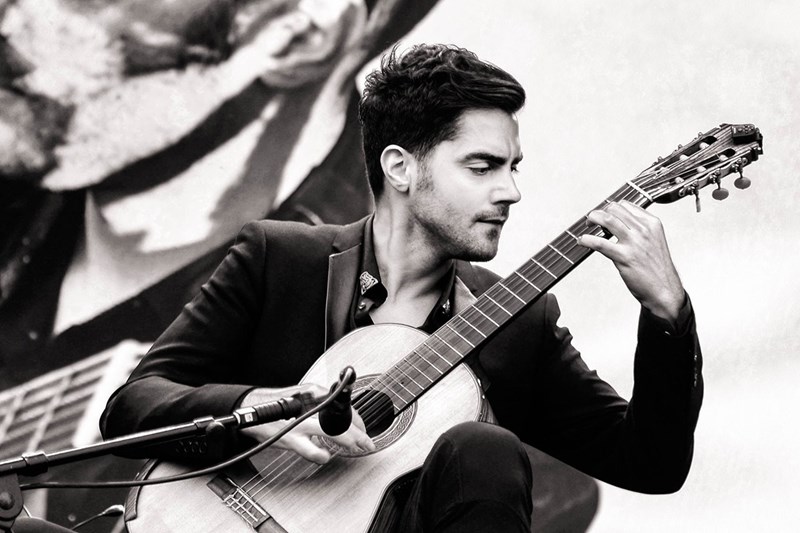 Newly-signed to Sony Classical: Miloš playing his Greg Smallman guitar  (photo: Don Scott)
Across a decade of well-received albums across the Universal labels Decca, Deutsche Grammophon and Mercury, as well as performances in venues from recital halls to The Royal Albert Hall, Miloš's music-making has embraced the guitar's breadth of repertoire, from core classical concertos to Beatles transcriptions. Collaborations with artists have ranged from violinist Lisa Batiashvili and saxophonist Jess Gillam, to jazz vocalist Gregory Porter, sitar player Anoushka Shankar and singer-songwriter Tori Amos.
'I am very excited to be joining Sony Classical and building a future together,' said Miloš. 'The legacy of this label, especially when it comes to the classical guitar is second to none. Breaking boundaries and creating new grounds for the instrument remains in the forefront of my mission. I feel stronger than ever that, in the ever-changing world we live in, our calling and purpose as musicians has never been more meaningful or more important.'
Alexander Buhr, Senior VP International A&R at Sony Classical, though previously head of both Decca Classics and Mercury, said: 'I've known and worked with Miloš since the very beginning of his career and have seen him grow and mature as an artist. His incredible dedication to the guitar and the unique beauty of his sound have always captivated me. I am very happy to be working with him again on this exciting new chapter in his career.'
You can watch an excerpt of Miloš playing Villa-Lobos's Prelude No 1 at the 2018 Gramophone Classical Music Awards below.