Musicians unite for projects supporting climate change this Earth Day
Thursday, April 22, 2021
From sustainable forestry to T.S. Eliot's poetry, classical musicians are calling for environmental change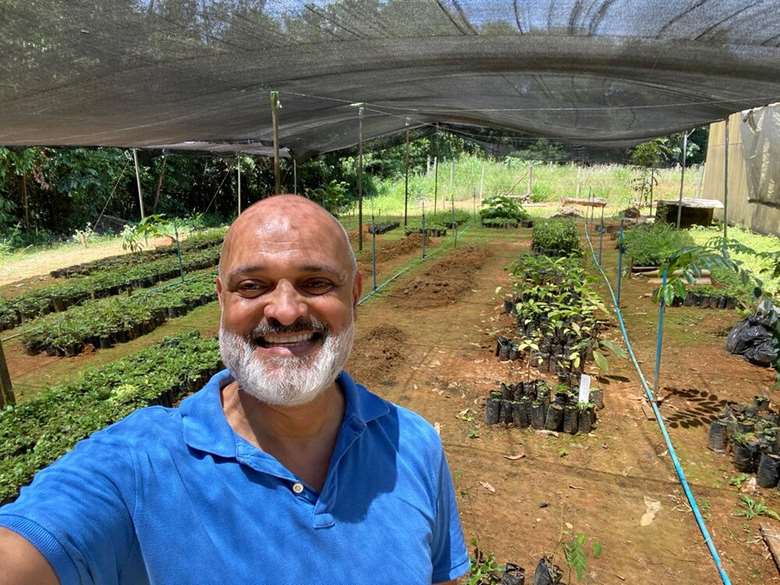 Among the Earth Day initiatives receiving support from high-profile classical musicians is Trees of Music, which is aiming to raise awareness of how the woods used for instruments relates to the environment where it is grown. Using classical music to inspire cross-cultural collaboration and encourage respect for our forests, Trees of Music – led by master bow-maker Marco Raposo – aims to distribute 50,000 pernambuco saplings to small-scale famers in the Brazilian state of Espirito Santo. Years of exploitation has resulted in the pernambuco tree, which is essential to the manufacture of musical bows, being listed as an endangered species.
Last month, the organisation launched a year-long series of events, from film screenings to live performances, in order to raise awareness. Now, for Earth Day, Viktoria Mullova, Matthew Barley, Tasmin Little and others are being joined in their endeavours by other acclaimed artists including Madeline Mitchell, Raphael Wallfisch and Jocelyn Pook. Collectively, they are lending their support to a new campaign video featuring a performance of two compositions by Chiquinha Gonzaga (1847-1935), the first woman conductor in Brazil. Said Barley: 'It is indescribably exciting to support a project that makes a difference on so many levels close to my heart: the ancient craft of bow-making; biodiversity; sustainability; the art of string playing; and beautiful music.' Find out more here - and you can watch the video below.
Also coinciding with Earth Day, Music Declares Emergency – an organisation founded in July 2019 which works with the UK's music industry to promote climate change – has been joined by Classical Declares, whose named supporters include cellist Julian Lloyd Webber and composers Errollyn Wallen and Rachel Portman. The new classical component was announced as part of this week's Turn Up The Volume campaign, which ends this coming Sunday April 25 with a series of performances, curated by Classical Declares, featuring London Sinfonietta, Paraorchestra and others. According to Portman: 'I am proud to support Music Declares Emergency and be part of an industry that is self-organising to highlight the need for urgent government action on the climate and ecological emergency.'
Environmental concerns are an increasingly high priority for many in the musical world. Also today, the American Friends of the Israel Philharmonic announced its 'Planting Seeds Initiative' – a scheme to help the orchestra become carbon-neutral by 2022.
Meanwhile, acclaimed vocal ensemble I Fagiolini will this evening broadcast a programme built around T.S. Eliot's poem The Waste Land specially designed for Earth Day - you can read Editor Martin Cullingford's article about the event here: Re-Wilding The Waste Land.