Nominees announced for the Ivors Classical Awards 2023
Wednesday, October 18, 2023
Winners will be revealed at the evening awards ceremony on 14 November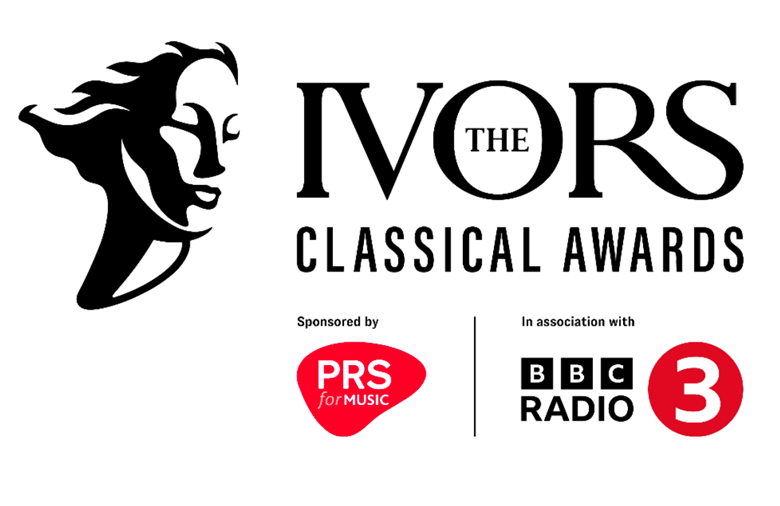 The Ivors Academy have today announced the 34 composers who have been nominated for an Ivor Novello Award as part of The Ivors Classical Awards 2023, celebrating the best new classical music and sound art. The Ivors Classical Awards will take place on 14 November at BFI Southbank in London, where 11 Ivor Novello Awards will be presented to eight category winners and three Gift of the Academy award winners. The ceremony will be broadcast on BBC Radio 3 on 18 November.
The judging panel consists of 40 composers who have each nominated between three and five works for each category that were submitted anonymously. Almost half of the shortlist are first-time nominees, including Jasdeep Singh Degun, Simon Knighton, Angela Elizabeth Slater and Dobrinka Tabakova, and three composers – Brett Dean, Brian Irvine and Hannah Kendall – have each received two nominations.
John Rutter CBE will be presented with the Academy Fellowship. Recipients of the Ivor Novello Awards for Outstanding Works Collection and Innovation will be also revealed on the night.
This is the first year that The Ivors Academy has presented The Ivors Classical Awards to celebrate the best new classical music and sound art by British, Irish or UK resident composers. Previously known as The Ivors Composer Awards, they were established in 2003 as the British Composer Awards.
Full list of nominees:
BEST CHAMBER ENSEMBLE COMPOSITION
Celebrating classical works composed for four to eighteen instruments, and for one instrument or voice per part.
Disco! Disco! Good! Good? composed by Jasper Dommett for chamber ensemble
Even Sweetness Can Scratch The Throat composed by Hannah Kendall for chamber ensemble

Növények composed by Thomas Adès for mezzo-soprano and piano sextet
Staggered Nocturne composed by Luke Bedford for 14 players and percussion soloist
Why Do You Grieve composed by William Marsey for chamber ensemble
BEST CHORAL COMPOSITION
Celebrating classical works specifically composed for voices; either a capella or accompanied.
Kishtatos | קישתתוס composed by Omri Kochavi for 18 voices
Landscape composed by Naomi Pinnock for 6 solo voices
Sol composed by Ben Nobuto for SATB vocal ensemble
BEST COMMUNITY AND PARTICIPATION COMPOSITION in association with ABRSM
Celebrating works composed for voluntary, amateur or youth performers and/or community engagement.
Estuary Sound Ark composed by Matthew Herbert
community project involving young participants; Amy Rose Bryan, Chelsea Joseph, Emily Brewster, Esther-Olivia Odesanmi, Joe Holland, Naomi Rosser, Oliver Starling and Skye Maskell, and sounds collected by the local community in South Essex and North Kent.

Heroes composed by Harry Castle
for chamber orchestra, SATB choir and soprano and baritone soloists
It Takes A City composed by Toby Young
opera for youth and adult community choirs and professional orchestra, with libretto by Sayan Kent
Swarm Fanfares composed by Dobrinka Tabakova
for youth orchestra
Together and Apart composed by Ned Bigham for youth orchestra and choir
BEST LARGE ENSEMBLE COMPOSITION
Celebrating classical works composed for up to thirty-six players.
Antigone: Pure in her Crime composed by Athanasia Kontou for chamber orchestra and mezzo-soprano
Ilolli-Pop composed by Alex Paxton
for ensemble and improvising soloist
Ka composed by Bushra El-Turk
for percussion soloist and string orchestra
Shouting Forever Into the Receiver composed by Hannah Kendall for 17 players
Through the Fading Hour composed by Angela Elizabeth Slater for chamber orchestra
BEST ORCHESTRAL COMPOSITION
Celebrating large symphonic works, including works for choir and orchestra.
Archora composed by Anna Thorvaldsdottir for symphony orchestra
Cello Concerto composed by Brett Dean
for symphony orchestra and solo cello

Elliptics composed by Emily Howard for orchestra, soprano and countertenor
In this Brief Moment composed by Brett Dean
for symphony orchestra and double SATB chorus

Sound Sculpture no. 7 composed by Simon Knighton for orchestra
BEST SMALL CHAMBER COMPOSITION
Celebrating classical works composed for one to three instruments, and for one instrument or voice per part.
Answer Machine Tape, 1987 composed by Philip Venables
for solo piano with amplification and KeyScanner device, projection and recorded sound
Comme L'espoir/You Might All Disappear composed by Josephine Stephenson for soprano and guitar


Crow Rotations composed by Larry Goves
for soprano, flute/alto flute, alto saxophone, cello and electronics
Silberblau composed by Matthew Grouse for guitar and electronics
The Book Of The Sediments composed by Newton Armstrong for soprano and electronic sounds
BEST SOUND ART
Celebrating non concert format works which use sound as both their medium and their subject, including installations, sculptural, electroacoustic and audience interactive pieces.
LOL by Olivia Louvel
a site-specific sonic intervention delivered through the public address system of Middlesbrough's CCTV surveillance network, reflecting the current state of political affairs in Britain, produced with Sound Art Brighton
Machair by Duncan MacLeod
acousmatic soundwalk exploring the traditions and ecology of Uist's machair on the Isle of Benbecula
Rites For Crossing Water by Hugh Crewdson Jones and Cevanne Horrocks-Hopayian outdoor installation, augmented reality book and EP built around instructional texts, imagined as folklore for the future
BEST STAGE WORK
Celebrating works composed for the stage, including opera, dance and musical theatre.
Least Like The Other: Searching For Rosemary Kennedy composed by Brian Irvine opera in one act, for soprano, two actors and two opposing ensembles
Like Water for Chocolate composed by Joby Talbot ballet in three acts
Orpheus composed by Jasdeep Singh Degun
opera in five acts, for Indian classical continuo and Baroque continuo
The Scorched Earth Trilogy composed by Brian Irvine three projected street art operas with libretto by John McIlduff
Violet composed by Tom Coult
opera in one act with libretto by Alice Birch
More information on the competition and the nominated works can be found on the Ivors Academy website.