Pianist Nicholas Angelich has died aged 51
Tuesday, April 19, 2022
Born December 14, 1970; died April 18, 2022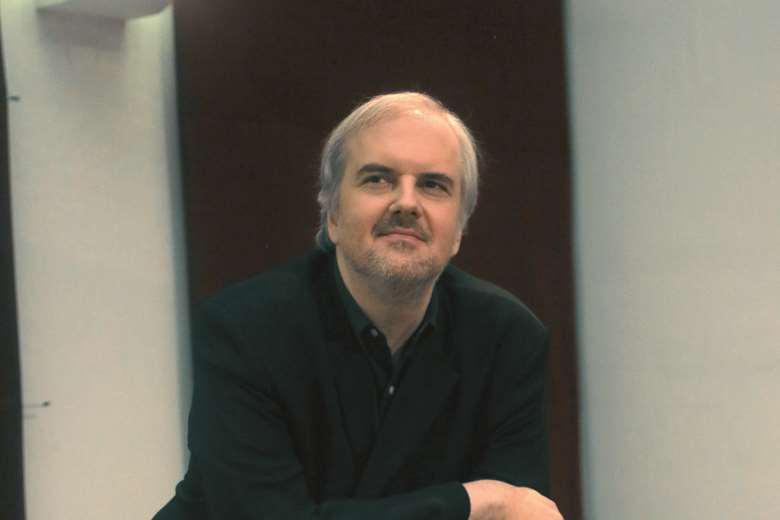 The American-born pianist Nicholas Angelich has died at the age of 51. 
Born in the US, Angelich began playing the piano with his mother at the age of five; two years later he gave his first concert, performing Mozart's Piano Concerto No 21. At the age of 13, he entered the Paris Conservatoire, studying with Aldo Ciccolini, Yvonne Loriod, Michel Béroff and Marie-Francoise Bucquet. He subsequently participated in masterclasses with Leon Fleisher, Dmitri Bashkirov and Maria João Pires.
In 1989 he won Second Prize at the International Piano Competition R Casadesus in Cleveland. Several other prizes and awards followed. In 2003 he made his debut with the New York Philharmonic under Kurt Masur. He went on to perform with all the major orchestras under conductors including Jaap van Zweden, Yannick Nézet-Séguin and Vladimir Jurowski, who invited Angelich to open the 2007/08 season with the Russian National Orchestra in Moscow. He was also a regular guest at Verbier and at Argerich's festival in Lugano.
Angelich excelled in music by Brahms, Beethoven, Schumann and Liszt but, as he told Geoffrey Norris in a Gramophone interview (8/11), 'I also like very much the music of the 20th century and Russian music – Rachmaninov and Prokofiev. But that's a whole different world. The problem that is sometimes very frustrating is that you cannot do everything at the same time.' And yet, while his extensive discography (he was signed to Erato) indeed focuses on the core Classical and Romantic repertoire, it also includes Bach's Goldberg Variations and Rachmaninov's Études tableaux. Moreover, in concert, Angelich championed several contemporary composers, from Messiaen to Boulez, plus Pierre Henry, who dedicated his Concerto for piano without orchestra to Angelich.
Chamber music was a great love, as witness his appearances on multiple 'Argerich and Friends' recordings from Lugano. With the Capuçon brothers, who also appeared on many of those Lugano recordings, Angelich recorded Brahms's Piano Trios and Piano Quartets (with viola player Gérard Caussé) plus Brahm's Violin Sonatas (with Renaud Capuçon), with Duncan Druce writing in his original review (11/05) that 'Capuçon and Angelich make a wonderfully well-matched team, with a command of genuine rubato that gives a truly authentic impression'.
Of Angelich's 2016 recording, 'Dedication', featuring Chopin Études, Schumann's Kreisleriana and Liszt's Piano Sonata, Patrick Rucker wrote in his Recording of the Month review (7/16) that 'Angelich must have lived with this music a long time to inhabit the score so completely'. Of the Liszt, Rucker wrote: 'Angelich's magisterial virtuosity is uniquely contemporary, even as his imaginative grasp easily encompasses a persuasive vison of the 19th century ethos … [His] rhetorical authority and architectural cohesion place him alongside Ohlsson and Hamelin, whose Liszt Sonatas were the most compelling to emerge during the 2011 centennial year.'
Colleagues have paid tribute to Angelich across social media, while Alain Lanceron, President of Warner Classics and Erato, has issued the following statement: 'Nicholas Angelich was a man who radiated honesty and good nature. As a musician, he astonished with his command of his instrument, but there was a purity in his playing that illuminated the truth of the work in question, making him a true poet of the piano. On a personal level, he was adored by his fellow musicians for his generosity and his collaborative spirit. It was through music that he expressed himself most completely and he opened up new, sometimes dazzling worlds for the lister. Music lovers in France and around the world now find themselves in mourning for him.'