Riccardo Chailly conducts a Kurt Weill double bill at La Scala
Tuesday, March 16, 2021
Free streamed performances from Milan's great opera house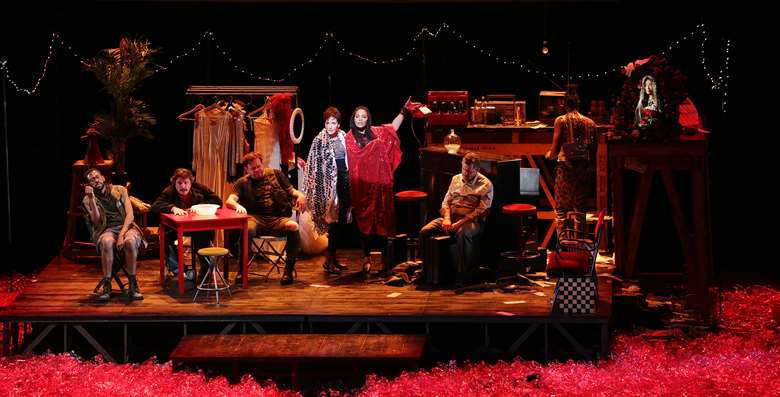 Riccardo Chailly, Music Director of La Scala, Milan, conducts two of Kurt Weill's stage works on Thursday, March 18. They will be available to watch worldwide on La Scala's own site (and then on RAI Player) at 7pm GMT (8pm CET).
Directed by Irina Brook, making her La Scala debut, Kurt Weill's Die sieben Todsünden ('The Seven Deadly Sins') will be paired with the Mahagonny Songspiel with a cast that includes Kate Lindsey as Anna I (in Todsünden) and Betsy (in Mahagonny) and Lauren Michelle as Anna II and Jessie respectively.
Kate Lindsey – who co-hosted the 2020 Gramophone Classical Music Awards from Glyndebourne – launched La Scala's Kurt Weill focus with a recital last Sunday for which she was joined by jazz pianist Baptiste Trotignon (as on their Alpha Classics album, 'Thousands of Miles', reviewed in September 2017), and which is still available to stream.
Chailly, who has just extended his term as La Scala's Music Director until 2025 and who has also reconfirmed his position at the helm of the Lucerne Festival Orchestra until 2026, is returning to repertoire that he explored when he headed the RSO Berlin early in his career. 
The casts for the two Weill works are:
Die sieben Todsünden
Anna I – Kate Lindsey
Anna II – Lauren Michelle
Bruder – Elliott Carlton Hines
Mutter – Andrew Harris
Vater – Matthäus Schmidlechner
Bruder – Michael Smallwood
Mahagonny Songspiel
Jimmy – Andrew Harris
Bobby – Elliott Carlton Hines
Billy – Michael Smallwood
Charlie – Matthäus Schmidlechner
Jessie – Lauren Michelle
Bessie – Kate Lindsey