Ryan Bancroft named BBC NOW Principal Conductor
Martin Cullingford
Tuesday, September 10, 2019
Californian conductor to join Welsh orchestra in September 2020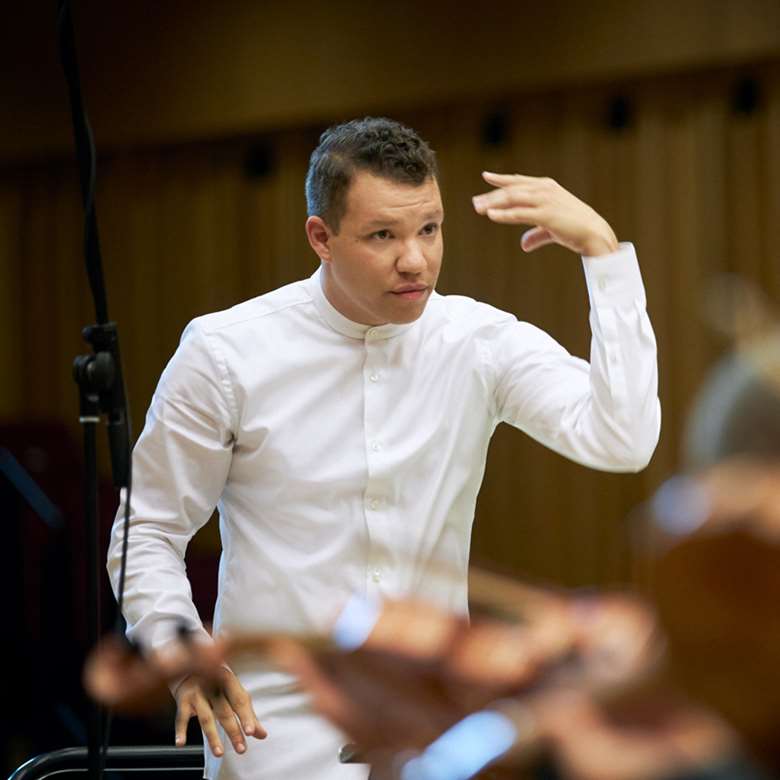 The BBC National Orchestra of Wales has named Ryan Bancroft as its new Principal Conductor, starting from September next year.
Bancroft first reached wide attention when he won 2018's Malko Competition for Young Conductors, held in Copenhagen (taking both First Prize and the Audience Prize). Gramophone critic Andrew Mellor was there, and described him at the time as: 'an open hearted, emotional musician in the Bernstein mould who conducts without a baton…he put his mark on repertoire from Beethoven to Schumann and gave the world premiere of Poul Ruders' Sarabande Blues by default, as the first contestant to play the prescribed work through in front of the audience without stopping the orchestra to make adjustments.'
The Californian conductor first worked with BBC NOW in November last year – stepping in at short notice for Xian Zhang - conducting Beethoven and Weber, returning in May to conduct a contemporary programme as part of the Vale of Glamorgan Festival, and to make a studio recording of Sibelius's Fifth Symphony.
'I am beyond grateful to the extraordinary artists and staff at the BBC National Orchestra of Wales for their warm welcome', said Bancroft. 'My passion is for the people who play music and the audiences who love it. That puts me in excellent company here in Wales.' Born in Los Angeles, Bancroft studied trumpet at the California Institute of the Arts, alongside harp, flute, cello and Ghanaian music and dance, before studying conducting at the Royal Conservatoire of Scotland. This current season sees him make debuts with the Stockholm Philharmonic, RAI Turin, the BBC Symphony, the Orchestre Philharmonique du Luxembourg, Stavanger Symphony Orchestra, Malmo Symphony and Munich Chamber Orchestra.
Bancroft joins the ensemble for an initial three years; meanwhile Conductor Laureate Tadaaki Otaka has extended his contract with BBC NOW for a further three years.