The pianist Aldo Ciccolini has died
Gramophone
Monday, February 2, 2015
Born August 15, 1925; died February 1, 2015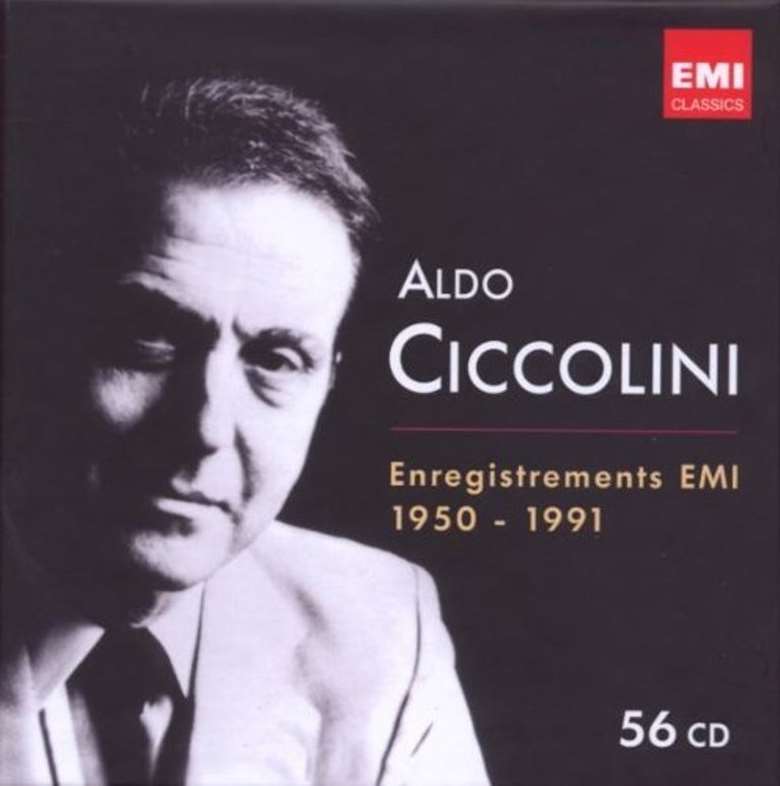 Aldo Ciccolini, born in Naples, but a French citizen since 1949, has died aged 89. He entered the Naples Conservatory as a nine year old where he studied with a pupil of Busoni, Paolo Denza. He made his debut at 16, in a concert at the Teatro San Carlo. He tied for first place (with Ventsislav Yankov), the Marguerite Long-Jacques Thibaud Competition in Paris in 1949, launching his career in France.
From 1970 to 1988 he taught at the Paris Conservatoire and numbered among his pupils Jean-Yves Thibaudet, Artur Pizarro and Nicholas Angelich. His repertoire centred on French music and he recorded extensively, often for EMI's French wing – music by Debussy, Ravel, Saint-Saëns, Alkan, Satie and Chabrier as well as lesser known composers like Sévérac and Castillon. For EMI-Pathé Marconi, he also recorded the complete piano sonatas of Mozart and Beethoven (later reissued by Cascavelles – 'Imagine Friedrich Gulda's hard-hitting sonority and dry-point articulation welded to Wilhelm Kempff's clipped phrasing and intimate dimensions, and you'll get a general sense of Ciccolini's detail rather than big picture-oriented aesthetic' wrote Jed Distler in Gramophone of the 2007 reissue.).
In 1999, Ciccolini celebrated his half century of performing in Paris with a concert at the Théâtre des Champs Elysées.