The pianist Radu Lupu has died
Monday, April 18, 2022
Born November 30, 1945; died April 17, 2022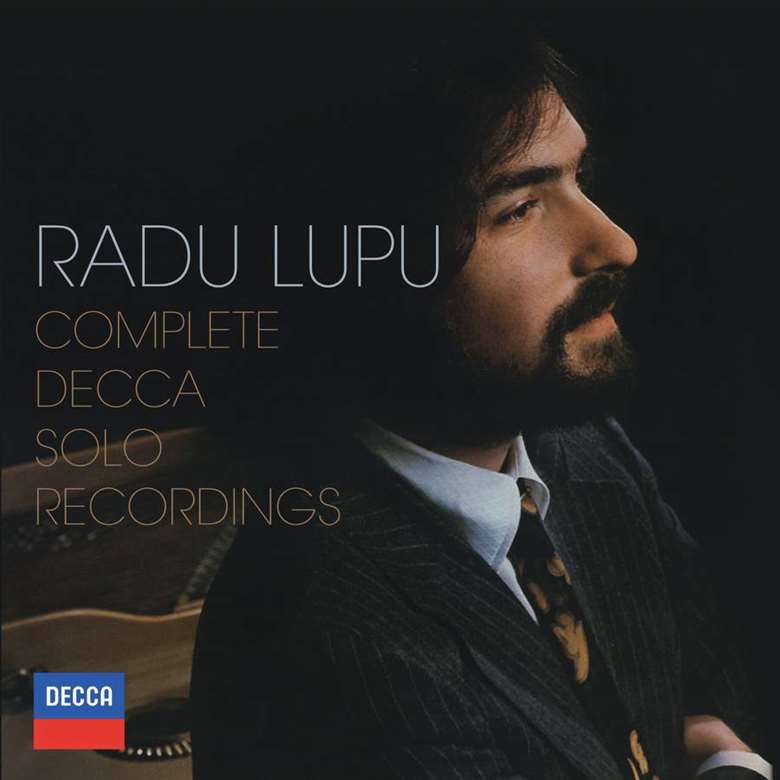 Radu Lupu, one of the world's great pianists, has died at the age of 76. He studied first in his native Romania with Florica Musicescu and then at the Moscow Conservatory with Heinrich Neuhaus (who also numbered Emil Gilels and Sviatoslav Richter among his pupils). Major successes in three piano competitions: Van Cliburn (1966), George Enescu (1967) and Leeds (1969) launched his career.
Signed to Decca, Lupu made 20 recordings between 1970 and 1993, invariably to enthusiastic reviews, but he found the experience very painful. 'There are days when I would love to make a record but I have no sessions planned, others when I'm down to make a disc and I would like to get out of it – microphone fright, you could call it,' he told Alan Blyth in July 1976.
On the occasion of Lupu's 70th birthday, the cellist Steven Isserlis invited musical colleagues from around the world to pay tribute to the pianist. Read their salutations here.
Among his recordings are a much-admired Grieg/Schumann piano concerto coupling with the LSO and André Previn, the Beethoven piano concertos with Zubin Mehta, Mozart violin sonatas with Szymon Goldberg, the Debussy and Franck violin sonatas with Kyung Wha Chung, and an album of Mozart and Schubert four-hand piano music with Murray Perahia (CBS) which won a Gramophone Award in 1986.
Rob Cowan, reviewing the complete Decca solo recordings in July 2010, summed up Lupu's pianism perfectly: 'If I were asked to sum up the art of the pianist Radu Lupu in a single phrase, it would be "the Carlos Kleiber of the piano", meaning perfectionism in detail combined with a musical imagination that delivers, and an invariable grasp of where the music is going. Lupu is a supremely polished artist whose Decca legacy spans the period from 1970 (the year after he triumphed at the Leeds Piano Competition), with works by Brahms, Beethoven and Schubert, to an all-Schumann recital in 1993. An air of quiet centredness informs virtually all these performances, perhaps the finest of all being Schubert's great Sonata in B flat, D960, where Lupu's timing and attention to such matters as tonal shading and nuance lend a touch of class to virtually every bar. All three "late" sonatas are included, the towering A major, D959, sounding less monumental than it does in the hands of say Rudolf Serkin or, to a lesser extent, Maurizo Pollini. Lupu's expansive and warm-blooded account of Brahms's F minor Sonata is a credible benchmark; the various "late" piano pieces (Opp 117, 118 and 119) are reflective without withdrawing too far, and I couldn't imagine a more eloquent or inspired rendition of the Theme and Variations from the String Sextet. Lupu's Beethoven is quietly assertive and fine-tuned without ever sounding percussive, the Moonlight in particular well worth revisiting, the C minor Variations a mini-compendium of the various colouristic effects that Lupu is capable of. What a touch this man has!
'Also included is an accomplished performance of Beethoven's Third Piano Concerto with the LSO under Lawrence Foster, the two Rondos, Op 51, and the Sonatina, Op 49, No 1. In addition to other Schubert (the eight Impromptus, Moments musicaux etc) Lupu plays Schumann, his vision of the much-underrated Humoreske quite different to Richter's startling directness or the cloudbursts and teasing half-lights of Horowitz's more provocative recording. Both here and in the other Schumann "suites" programmed (Kinderszenen and Kreisleriana) , Lupu gives the impression of someone who had been thinking of the music long before playing it, so that every quaver has its place, every nuance its designated effect. And yet the end results rarely sound calculated, such is the depth and persuasiveness of Lupu's musicianship.'