Thomas Dunford signs to Warner Classics
Monday, April 26, 2021
French lutenist begins exclusive agreement with an album with his Jupiter ensemble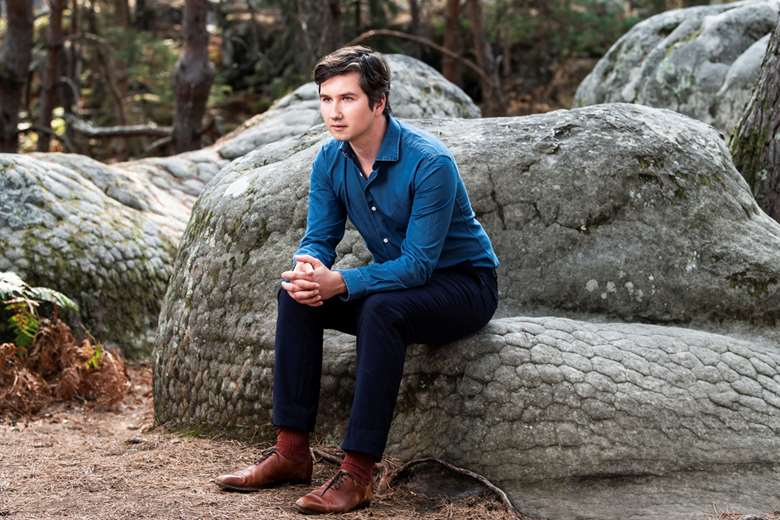 The French lutenist Thomas Dunford has signed an exclusive agreement with Warner Classics.

The first project under the new arrangement will be Amazone, a collection of Baroque arias celebrating the warrior queens who inspired composers of the 18th century. Recorded with Jupiter, the ensemble Dunford founded in 2018, he'll be joined by another Erato signing, the French-Italian mezzo-soprano Lea Desandre for the project. The album is due for release in Autumn 2021. 
It will be the second release on Erato - part of the Warner Classics group - following 'Barricades', an album released last year with harpsichordist Jean Rondeau, which earned praise in our pages. 'Dunford's way with a piece like Marais's Les voix humaines captivates with its intense tenderness', wrote reviewer Lindsay Kemp.
Dunford has been well received in our pages across a number of past projects. Earlier last year, Dunford and Jupiter had appeared on Alpha in an album of Vivaldi, while back in 2018, also on Alpha, Dunford's solo recording of Bach suites was named an Editor's Choice: 'The expression – of form or emotion – is all in the phrasing, which relies on the art of silence as much as a subtle rubato. It's quite beautiful and refreshing, as though excrescences have been shorn away to reveal the classical architecture underneath,' wrote reviewer William Yeoman.

'This adventure with Erato was launched by a meeting with [President of Warner Classics and Erato] Alain Lanceron,' recalled Dunford. 'We found so much common ground in our artistic thinking, and his belief in me and in supporting my various projects confirmed my readiness to join the label, which enjoys such a glowing reputation.'

Commenting on the signing of both Dunford and Lea Desandre, Lanceron said the artists 'are emblematic of the rising generation of musicians in historically informed performance. Sharing their joy in music-making with their listeners, they combine integrity with imagination, curiosity with creativity, and discipline with a sense of freedom.
'While respecting tradition and scholarship, they imbue all their endeavours with a spirit of adventure. With Lea being French-Italian, and Thomas being French with an American father, it is hardly surprising that they can transcend so many borders with apparent ease while retaining a distinctive identity. We are delighted that they have made this major commitment to the Erato label,' added Lanceron.