Win a copy of a revealing new documentary about Ennio Morricone
Monday, June 27, 2022
Newly released on DVD and Blu-ray, 'Ennio' sheds light on the composer, his creative process, and his music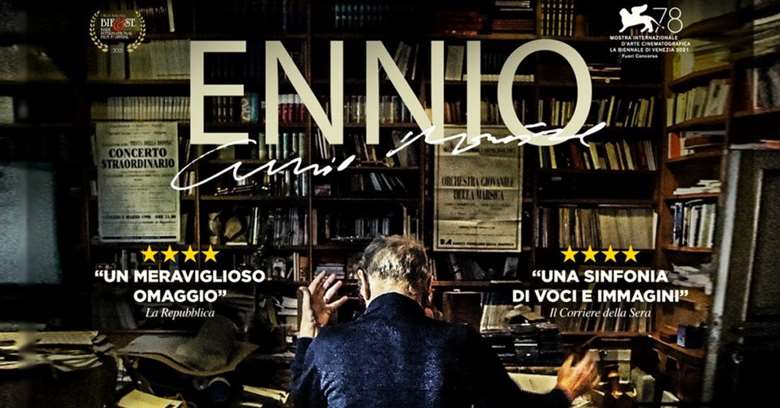 Gramophone is offering readers the chance to win a free copy of Ennio, Giuseppe Tornatore's film celebrating the life and works of Ennio Morricone, on DVD or Blu-ray.
Tornatore, who also directed Cinema Paradiso – a film understandably given prominence in this new documentary – has made a 156-minute homage to the Italian composer, who died in 2020, for which he travelled across the globe to interview fellow filmmakers and musicians, including Quentin Tarantino, Clint Eastwood, John Williams and Bruce Springsteen. These interviews are complemented by a conversation between Tornatore and Morricone, shot over 11 days just before Morricone's death, which shines a light on to the composer's imagination and vision.
Recordings from Morricone's world concert tours and clips of his classic film scores – from his Dollars Trilogy and Once Upon a Time in the West, to The Untouchables and The Hateful Eight, also feature in the documentary, which The Guardian has described as 'a painstakingly detailed, fantastically entertaining, and profoundly exhausting deep dive' into a prolific career that spanned more than 70 years.
How to win
To enter the competition, follow this link: Win 'Ennio'
Ennio
Ennio is released by Dogwoof on DVD and Blu Ray on June 27. For more information, visit: http://ennio.film