Yuri Temirkanov has died at the age of 84
Friday, November 3, 2023
The Russian conductor Yuri Temirkanov was a former Music Director of the St Petersburg Philharmonic and Baltimore Symphony Orchestra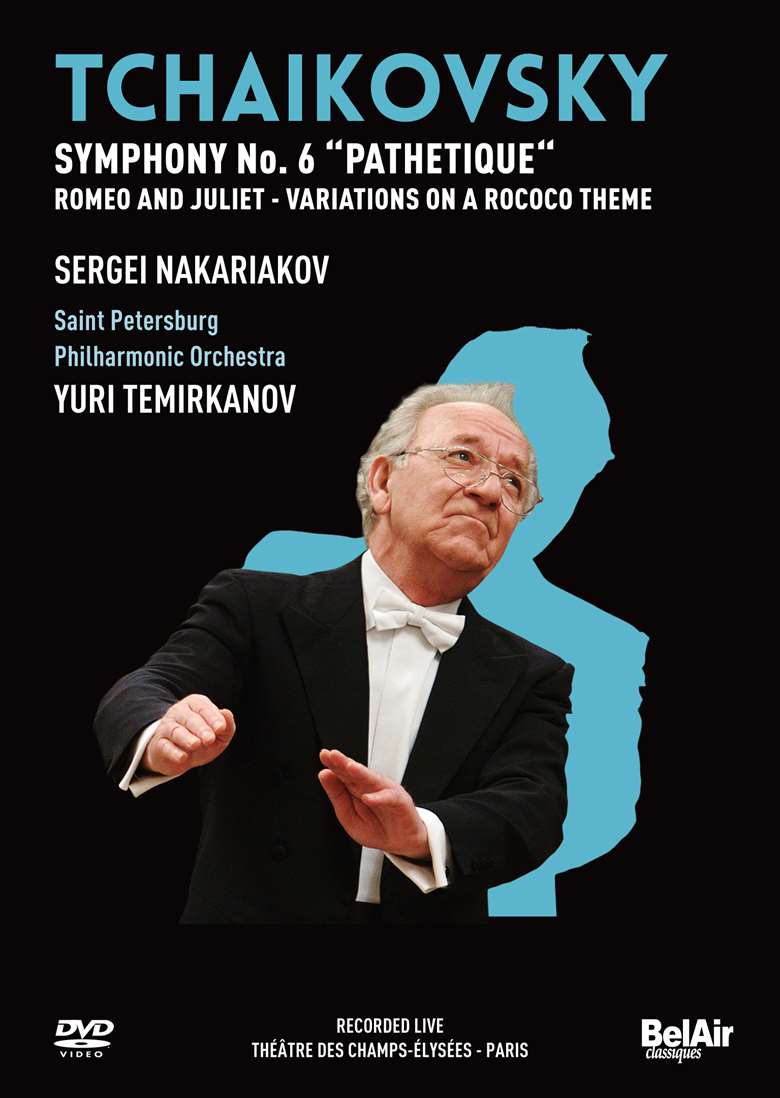 The Russian conductor Yuri Temirkanov has died in St Petersburg at the age of 84. A former Music Director of the St Petersburg Philharmonic and the Baltimore Symphony Orchestra, as well of a Principal Conductor of the Royal Philharmonic Orchestra, among many other associations with orchestras and opera companies, Temirkanov was particularly admired for his interpretations of the Russian repertoire, from Tchaikovsky to Shostakovich, Prokofiev and Rachmaninov.
In reviewing a series of DVDs of live performances of Tchaikovsky's Symphonies Nos 4-6 (on BelAir) in February 2014, Gramophone's David Gutman beautifully captured Temirkanov's special manner on the podium: 'His is an individualistic, sometimes perplexing podium presence, somewhere between Boulez's traffic cop and Gergiev's shimmering shaman. The baton is eschewed in favour of a gestural armoury which betrays little interest in the tonal sheen preoccupying Mikhail Pletnev for one. With his home team, Temirkanov nonetheless unleashes brawny brass, unvarnished caustic or flat-toned winds, grainy yet febrile strings (like a swarm of Vengerovs) with no attempt to mask the lack of refinement arising from the particular instruments employed. Did Tchaikovsky compose with something like this brass sound in mind, harsh and vibrato-laden when compared with what the West has to offer?' Gutman went on to conclude his review: 'All in all this is supple, stupendous, indubitably idiomatic Tchaikovsky.'
Yet Temirkanov's recordings rarely received undiluted praise, as Rob Cowan observed in April 2008: 'Temirkanov's records make up a very unpredictable feast, his significance among living maestros is surely beyond doubt.' Cowan went on to note the recording in question being 'typically maddening in its alternation of excitement, wilfulness, inspired interpretation, sloppiness, blandness and so on.' (This was Brilliant Classics' 'Yuri Temirkanov Edition').
A recording of Verdi's Requiem with the St Petersburg Philharmonic – a live performance from 2009 (on Signum) – is worth seeking out. In his review Richard Osborne wrote: 'Under Temirkanov, sober respect for text and music is the order of the day. The result is a scrupulously prepared performance that is devout without taint of religiosity, considered but never dull. Those who shy away from what they take to be the work's excessive theatricality may well find it to their taste.'
Watch: Temirkanov conducts the St Petersburg Philharmonic in an extract from Prokofiev's Cinderella in 2015