Alondra de la Parra launches The Impossible Orchestra
Wednesday, August 26, 2020
A stellar ensemble to raise funds for two Mexican charities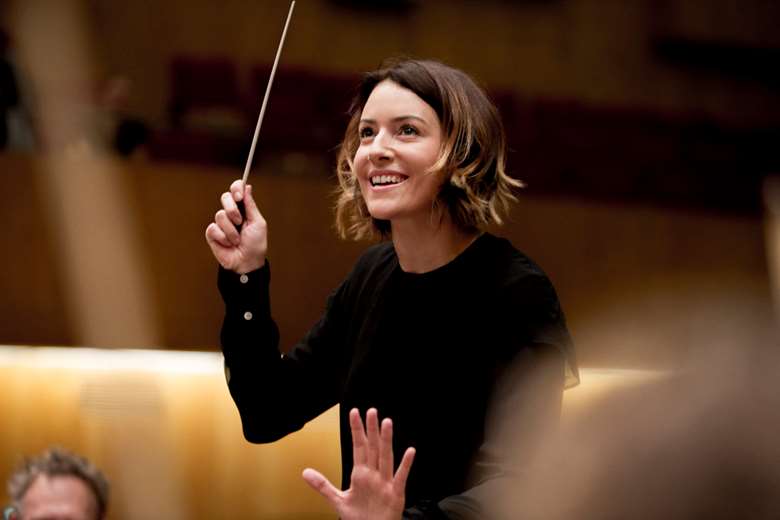 Keen to play her part in supporting the women and children suffering abuse and hardship in her native Mexico – a situation greatly worsened during the pandemic – the conductor Alondra de la Parra has created The Impossible Orchestra. Comprised of a stellar line-up of artists – both orchestral players and soloists – from 14 different countries, The Impossible Orchestra has recorded, for video as well as audio, Arturo Márquez's much-loved Danzón No 2 in an arrangement by de la Parra herself (who plays the piano in this performance). The video also has a dance dimension as choreographer Christopher Wheeldon has created a dance for Elisa Carrillo Cabrera.
All funds from downloads, streams and views, as well as one-off donations, will go to two Mexican charities, Fondo Semillas and Save the Children. Over €275,000 has already been raised by the project's main sponsors with many more significant contributions expected before its launch.
Alondra de la Parra commented: 'The power of music and dance encapsulated by so many wonderful musicians coming together to create The Impossible Orchestra will send a powerful message of solidarity and hope to those in my home country whose already vulnerable position has been exasperated by Covid-19. I'm deeply touched by everyone's responses and contributions, and to them and all our supporters I send my most heartfelt thanks.'
The video can be seen below and the audio recording will be released by Alpha Classics.
The Impossible Orchestra includes violinists Maxim Vengerov, Guy Braunstein, Aleksey Igudesman and Nemanja Radulović, cellists Alisa Weilerstein and Jan Vogler, flautist Emmanuel Pahud, oboist Albrecht Meyer, trumpeters Pacho Flores and Arturo Sandoval, and numerous others including Rolando Villazón … taking up an unusual instrument for an operatic tenor!
Alondra de la Parra talks about The Impossible Orchestra in this week's Gramophone Podcast.